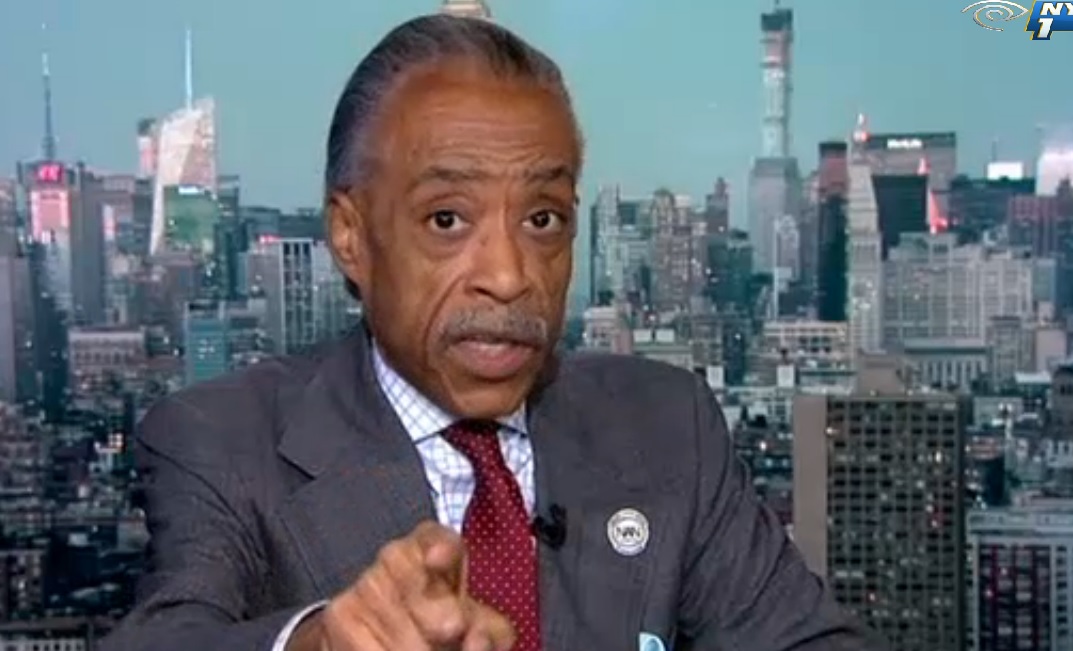 Reeling from revelations of long-term tax troubles and controversy surrounding the personal life of a former aide, Rev. Al Sharpton insisted last night he was not becoming a distraction for Mayor Bill de Blasio.
The flamboyant reverend, who enjoys a close relationship with the mayor, is only viewed favorably by 40 percent of New Yorkers, according to a Quinnipiac University poll released this week.
"No, I think the administration has been targeted themselves. Anybody and everybody they can use, they will use," Mr. Sharpton said in response to a question from NY1's Errol Louis about whether he was a distraction for the de Blasio administration or making them a target.
"I at National Action Network don't deal in city contracts or city funding at all. Why do I need a spy at City Hall? I only deal in social issues and I talk to the mayor directly when I need to," he added.
Mr. Sharpton was alluding to Rachel Noerdlinger, the chief of staff to Mr. de Blasio's wife who took a leave of absence from City Hall this week. Once a top aide to Mr. Sharpton, Ms. Noerdlinger's status in the de Blasio administration was emblematic of Mr. Sharpton's rising influence–and the pitfalls of becoming too entwined with the controversial reverend. Ms. Noerdlinger was forced to step aside after months of damaging reports about the criminal history of her ex-boyfriend, her own unpaid parking tickets and tax troubles, and the arrest of her teenage son on trespassing charges.
"This whole hiring of Rachel was something the first lady and Rachel did. I did not know until it was consummated. So all of this, Rachel is a spy … these people are watching too many reruns of House of Cards," Mr. Sharpton said. "I don't need any spy–I don't have any business with the city."
Mr. Sharpton had to defend himself yesterday from a report in the New York Times that detailed how Mr. Sharpton and his National Action Network failed to pay taxes for years. In a fiery press conference and on NY1 last night, Mr. Sharpton said the story was misleading because he had already resolved his tax issues.
'We're in the world of never-never land where reporters just throw anything you want," he said.