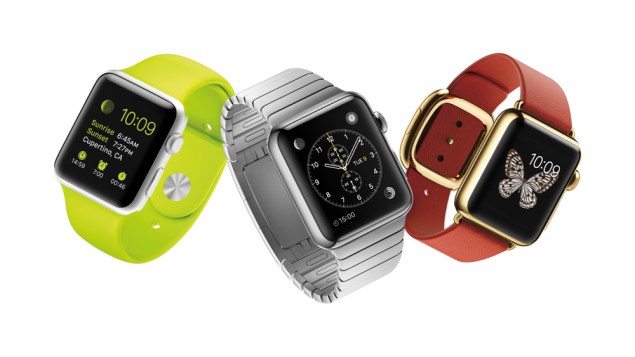 When THe Apple Watch was introduced it sent ripples through the watch industry. As a timepiece it was more pleasing to the eye than many anticipated. However, as a competitor in the industry, reactions from within were mixed. The Observer contacted leading watchmakers for their comments.
Manuel Emch, CEO, Romain Jerome
If we are not careful, the luxury watch industry will become very difficult to sustain. These devices could change the landscape dramatically. Young people today don't wear watches for a number of reasons, and as a result, watches are not important to them. I worry that they may not make the transition from a technical device to an artisanal device. They aren't the same—the technical device is there solely to fulfill a need.
Juan-Carlos Torres, CEO,
Vacheron Constantin
The smartwatch is not a problem. We don't change our watch every year, while we change our iPhones every couple of years. A smartwatch will change a lot due to technology, and I think these customers will have a smartwatch, but they will also have a fine watch. Why not have a perpetual calendar on my left wrist and a smartwatch on my right wrist?
Ron Jackson, global president,
Devon Works
I do not see the Apple and other smartwatches as a threat. A fine watch is a piece of art. As art, it has a place in history and it is not just a fleeting piece of technology to be replaced as soon as the next best technology comes along. It is great to have technology in your pocket but not on your wrist. I do believe that interesting devices using more technology will come along, though. People who truly understand and can afford a luxury watch will continue to enjoy the timeless elegance and exclusivity of these wonderful expressions of mechanized art.
Yvan Arpa, owner, ArtyA Unique Pieces
Smartwatches are a complement, not a threat—the same as wearing a T-shirt or a suit, both cover the body but have different looks, purposes and status conveyance. Hopefully the Apple watch will get young people re-acquainted with wearing something on the wrist and prepare the way for fine watches. This is not a fight between technology and luxury; they are two different worlds that can co-exist in the future as a high-end watch with hybrid, useful functions.
Ehren Bragg, president, Envoy Trading (Franc Vila, Manufacture Royale):
Smartwatches may become a threat to the under $3,000 category. Watches priced above $3,000 will take longer to feel the effects because they still make a statement about a person's station in life and tastes that a smartwatch can't. We've already seen a couple haute horlogerie and high-technology hybrids, including the Ulysse Nardin Chairman cell phone, though the impracticality of marrying highly ephemeral technology with expensive timepieces can't be ignored. Some people might choose a smartwatch for utility and a fine watch for time off.
Octavio Garcia, art director,
Audemars Piguet:
Smartwatches are an opportunity to attract young people to wear watches who never did before. This is definitely entry level, and it's a first step for people to become interested in high watchmaking. Technology becomes obsolete so quickly—you have a long-term product with luxury watches and a disposable product with smartwatches.
Bruno Belamich, co-founder, Bell & Ross
You go back to the rational of utility with smartwatches. We are building our brand on utilitarian watches, but most of our customers buy Bell & Ross for the universe, the aviation spirit, as a piece of a plane and as a jewel.
Finally: As a reporter on the watch market I see a number of problems with smartwatches, the dial is too small for phone use, so you need two objects, not just one. The connected watch is useful, but not as useful as we would like. I don't think it will take any business from the luxury watch industry. A smartwatch is a manufactured object that says nothing about you. For the moment, it's not a threat. When there is a connection between luxury and smartwatches, the threat may come.
 The luxury watch industry cannot afford to ignore or dismiss it. I think the Apple Watch will have an impact on entry-level watches, often the first stepping-stone to higher price watches. If those companies struggle, it could have more of an impact on luxury timepieces in the future.
I guess it's up to me and my colleagues, watch writers and watch lovers, to connect with the people who wear the Apple Watch and educate them on the joys and benefits of wearing a fine, hand-crafted, mechanical watch.
In this battle, luxury watches won't go down without a fight. ν