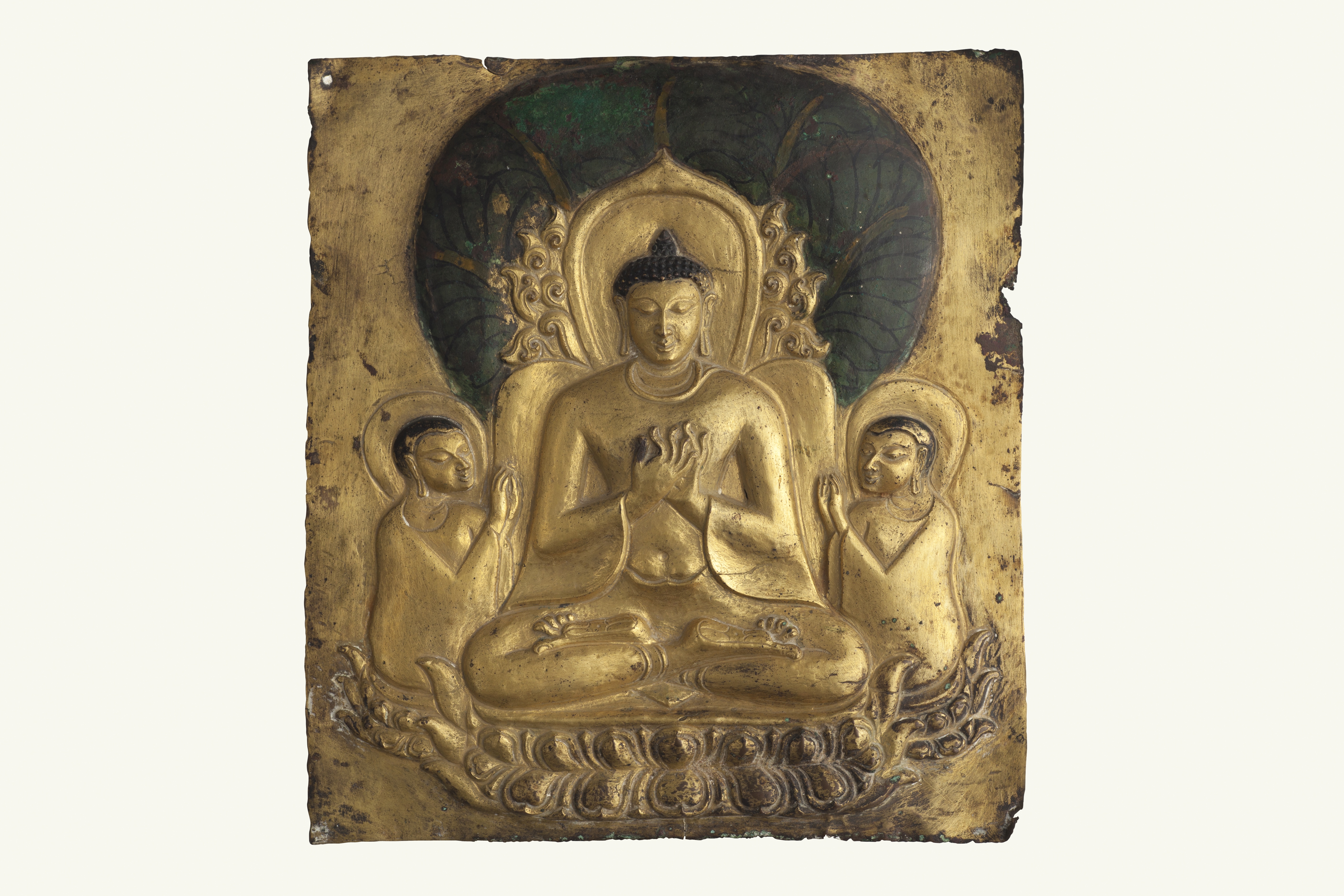 In February Asia Society will mount "Buddhist Art of Myanmar," a major loan exhibition comprised of nearly 70 works from the Southeast Asian nation never before seen in the U.S.
The show is organized by guest curators Sylvia Fraser-Lu and Donald M. Stadtner along with Adriana Proser and John H. Foster. Focusing specifically on different visual styles in regional art, it will be split into three sections: "Images of the Buddha," Lives of the Buddha, and "Devotion and Ritual." Between stone, bronze, lacquered wood sculptures, textiles, paintings, and ritual objects in the show, some not-to-miss highlights include an 18th century wooden sculpture of a seated Buddha atop three elephants and a 12th century sandstone panel from the Kubyauknge Temple that shows Buddha's death. Since many pieces were originally created for worship, the museum will be creating special displays to give visitors a sense of their original uses and context.
A selection of the work comes from public and private U.S. collection, with a majority being lent by the National Museums in Yangon and Nay Pyi Taw, the Bagan Archaeological Museum, Sri Ksetra Archaeological Museum, and the Kaba Aye Buddhist Art Musuem.
"Buddhist Art of Myanmar" will be on view at Asia Society Museum February 10 though May 10, 2015.