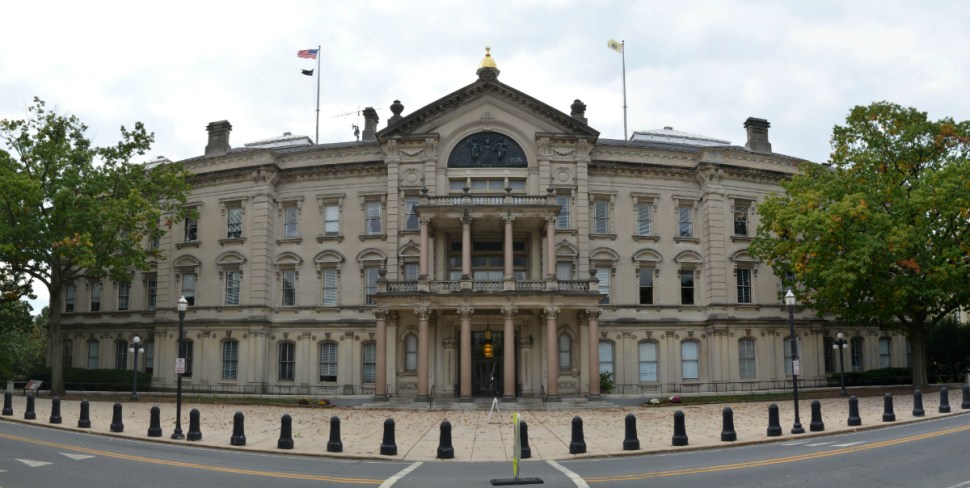 TRENTON – The legislative package aimed at reforming an embattled Port Authority cleared its final hurdle today, when it passed the General Assembly 74-0-1.
"Long before 'Bridge-gate' was even a term, we have been pushing for reforms at the Port Authority to address the gross mismanagement and abuse of taxpayer funds that have been well-documented.  We finally have a chance now to put real reforms in place, and we can't squander this opportunity," said Vainieri Huttle (D-37), the bills' primary sponsor. "These bills will help create unprecedented transparency and accountability at this multi-billion dollar agency in order to help protect the commuters of this state who have been paying the price for years of lack of oversight.  I'm pleased my colleagues in the legislature have come together to support this overhaul, and I hope the governor will join us in doing the same."
The bills, identical versions of which have already been passed by both the Senate in New Jersey and both houses in New York, cover an array of perceived problems at the Port Authority, a mutli-billion dollar agency whose responsibilities include overseeing operations at Newark Liberty, LaGuardia, Kennedy, Stewart, Atlantic City and Teterboro airports, the Port of New York and New Jersey, and the PATH mass transit system.
One bill, sponsored by Huttle in the Assembly and state Sen. Robert Gordon (D-38) in the Senate, contains provisions intended to enhance both transparency and accountability at the Port Authority, requiring mandatory annual reports by the agency to both states' legislatures and whistleblower protections for employees who report what they believe to be impropriety.
The other bill, a similar version of which was sponsored by Paulin in New York's legislature, would subject the agency freedom of information laws, requiring the agency to turn over any documents deemed public by either of the two states.
They will both now go on to the desk's of both state governors.
"Considering how much of their hard-earned money is in the hands of the Port Authority, the people ofNew Jersey have a right to know who is making key decisions, how those individuals are making decisions and how the public can be a part of that process," said Assembly Speaker Vinnie Prieto (D-32), also a primary sponsor of the bills. "The unfortunate truth is that this agency clearly is a breeding ground for wrongdoing. That ends with these bills."
Three weeks ago, the bill's sponsors — which include lawmakers from both New York and New Jersey's legislatures — made their latest case for the reforms at an Assembly State and Local Government hearing, where they defend the legislation against criticisms that cast it as "incremental" or half-measured."