ATLANTIC CITY – The New Jersey League of Municipalities conference is known for its semi-staid cocktail parties. It can also be known for a good time. Newark Mayor Ras Baraka's Wednesday night party, held at Dusk inside of Caesars, was on 'til the break of dawn.
Essex County politicos hit the dance floor hard as DJ Nice played old-school rap songs like "Rapper's Delight" by the Sugarhill Gang while co-host and rap legend Eric B presided. Essex County Democratic Chairman LeRoy Jones and Essex County Clerk Chris Durkin shimmied side by side. The mayor's chief of staff and brother, Amiri Baraka, Jr., and Deputy Mayor Rahaman Muhammad, a strong ally of both the Baraka family and of organized labor, worked the crowd. A dance troupe from Montreal, straight from performing at the Tropicana, injected even more chaos into the strobe-lit scene.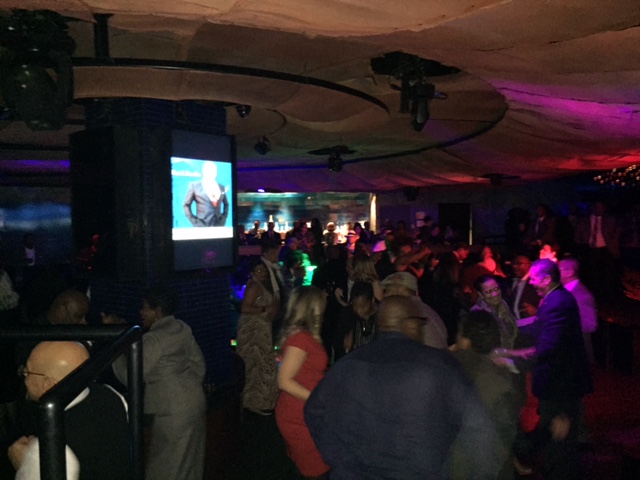 Politics did momentarily invade during a PolitickerNJ bar-side interview with Alturrick Kenney, mentioned by sources as one of the potential candidates in a possible 2015 Democratic primary fight in Legislative District 29.
Sources have told PolitickerNJ that increased fundraising efforts by Baraka and his allies indicate that a primary fight might be looming in LD 29 against Democratic Assemblywomen L. Grace Spencer and Eliana Pintor Marin. The LD 29 assemblywomen would reportedly be challenged by Kenney and Patrick Council, both Baraka allies who ran unsuccessfully earlier this year for at-large Newark city council seats.
A looming LD 29 fight would highlight the struggle for Essex County dominance between Democrats Baraka and Essex County Executive Joe DiVincenzo, who backs the reelection of Spencer and Pinto Marin.
Whatever the Essex chessboard may be in 2015, Kenney, a senior consultant at Impact Public Affairs and former Newark School Advisory Board member, told PolitickerNJ he was ready to play the game in LD 29.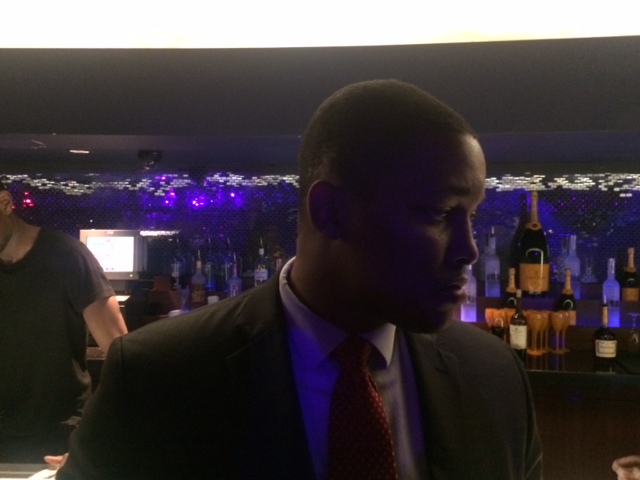 "I'm interested," Kenney, 37, of Newark, said. "I think [Baraka] needs more representation down at the State House and we need to increase the amount of influence that he has. He also needs to make sure that he has the group that he trusts. I've got the experience in municipal government that I'm sure I can leverage at the State House. After the holidays, we'll make a final decision."
As the DJ kept exhorting the jam-packed dance floor crowd to blow up Atlantic City during a party repeatedly called "the North Jersey Explosion," Baraka himself stood smiling, looking out at the crowd from an elevated perch. Eric B, who used to be the DJ for famed MC Rakim, provided the beat for an idea highly popular at the League: thinking of a master plan on the way to getting politically paid in full. But at least for one night and early morning, Baraka had his mind just on the music.
"This is all about having a good time," Baraka said with a grin. "This you know we know how to do."