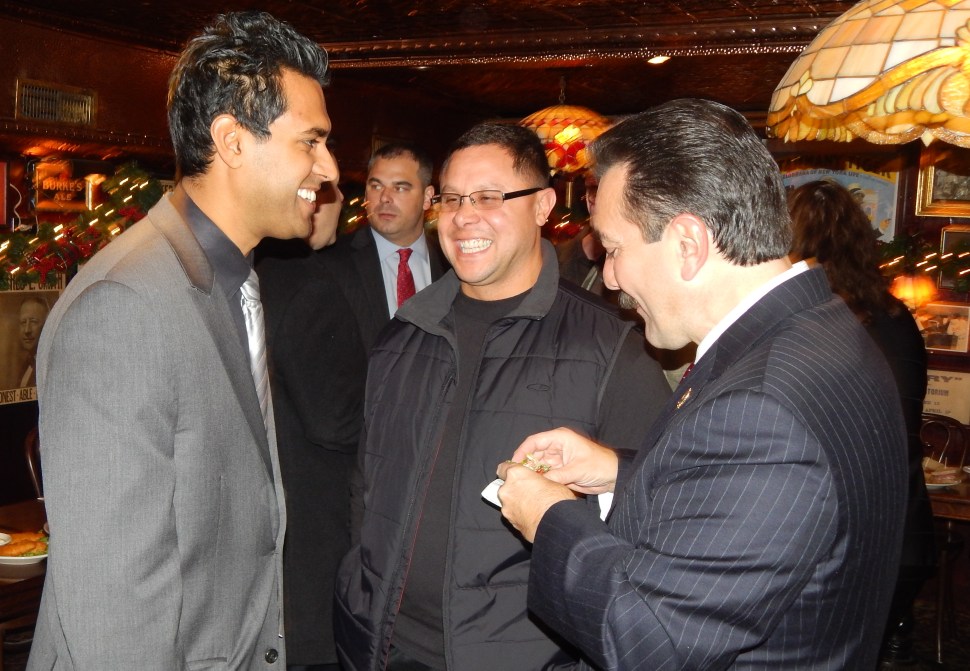 ATLANTIC CITY – The trick to politics is to make it look like you're enjoying yourself even when your skin is crawling.
The good ones can do it without a single facial tic.
The best actually enjoy it.
Designed as a jungle gym for adults, where the tunnel connecting the Borgata with the beach side hotels feels like a go-cart course, Atlantic City provides the ideal backdrop for politicians to appear as through they're actually enjoying themselves – even when they're not.
The Irish Pub once again became the setting for another series of leering grins and drinks and uncomfortable close-quarters interactions.
This time it was the camps of Jersey City Mayor Steven Fulop and former U.S. Ambassador Phil Murphy.
Fulop worked a room that included, at  one point, portions of the entourage of Speaker VIncent Prieto: former West New York Silverio "Sal" Vega, North Bergen Saccoites Joey Muniz and Cosmo Cirillo.
The mayor held court there for awhile near the bar, as the ceiling thundered with the upstairs movements of a crowd corralled by former Bergen Freeholder Bernadette McPherson and Fanwood Mayor Colleen Mahr.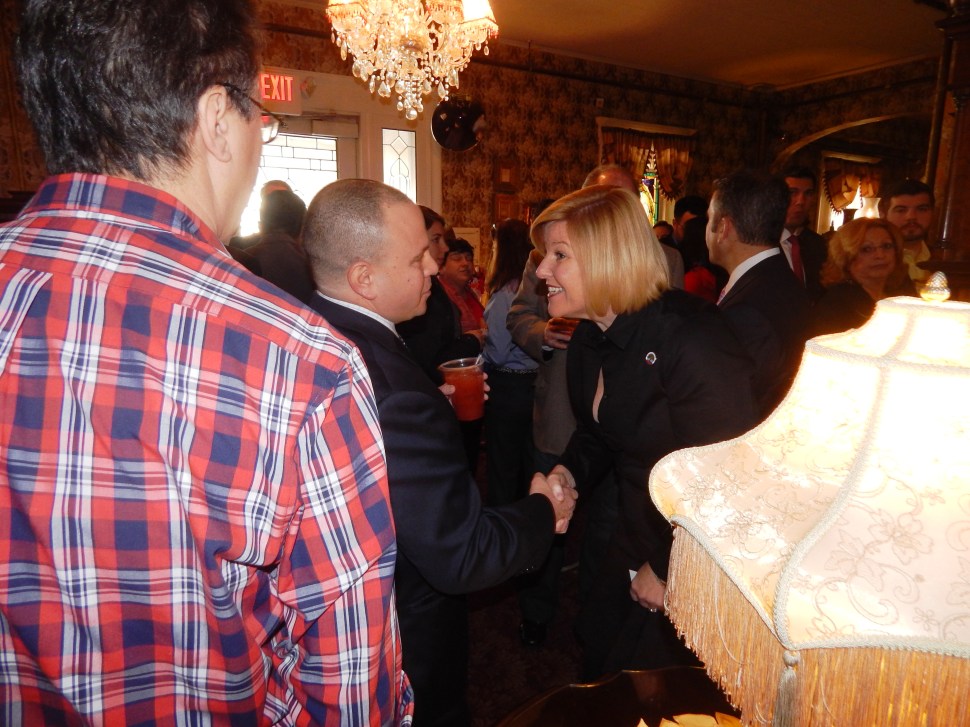 Then a door to the street flung open and in walked Murphy in a topcoat, accompanied by Democratic Party operative Julie Roginsky.
There was some unmistakable tension under bar throb and conversation.
The friendly towering Murphy worked some hands at one end of the bar, where Royal Printing's Dave Passante entertained a small crowd. Irvington Mayor Tony Vas and Belmar Mayor Matt Doherty schmoozed.
The possible gubernatorial candidate got to the other end, and found himself face to face with Fulop.
A source said the two men exchanged pleasantries, nothing more.
Now apparently would not be the time for a deeper encounter between Democratic Primary rivals, the door at the back of the pub providing an escape hatch for the Fulop camp. But that precursor of intense feeling between the two emergent statewide figures pervaded the aftermath of atmosphere as the camps dispersed.
A third competitor in the developing 2017 gubernatorial sweepstakes, Senate President Steve Sweeney (D-3) held a convocation of urban mayors this morning at the Sheraton, at one point rubbing elbows with Newark Mayor Ras Baraka, a close Fulop ally.
Sweeney later roamed the floor of the convention center, where the likes of former Governor Jim Florio, East Orange Mayor Lester Taylor, Lambertville Mayor Dave DelVecchio and scores of industry types prowled halls and a great main hanger adorned with giant, painted flying fish, gaping in suspended isolation.