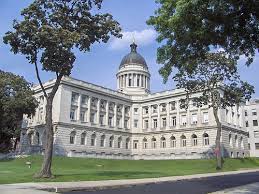 BERGEN COUNTY – The morning after Democrat Jim Tedesco's win over Republican incumbent Bergen County Executive Kathleen Donovan, coffee talk among Bergen Democrats centered on who would replace Tedesco on the freeholder board.
The person who ultimately steps into Tedesco's spot will be appointed by the Bergen County Democratic Committee, then will face elections back to back in 2015 and 2016, the second election for a full three-year term.
Sources have told PolitickerNJ that several names are now being bandied about as Tedesco's possible successor.
These names include: Chris Tully, a Bergenfield councilman who ran with Tedesco on the Democratic freeholder slate in 2013; Bernadette McPherson, a former Democratic freeholder and Rutherford mayor; Anthony Cureton, president of the Bergen branch of the NAACP and a retired ranking Englewood police officer; Jennifer Holdsworth, the political director of the New Jersey State Democratic Committee; and Roy Cho, an attorney who lives in Hackensack and who was the 2014 Democratic candidate in the Fifth Congressional District.
Cho told PolitickerNJ on Tuesday night that he wants to think about he wants to do in the future, and McPherson could not immediately reached for comment.
"I haven't even given it any thought as of this moment," said Cureton, 46, saying that he would have to consult with his family before making any political decisions.
"I would be honored to be considered, but right now I am serving [New Jersey Democratic State Committee] Chairman John Currie and the Democratic Party statewide," said Holdsworth, 33, of Tenafly. "I'm very, very happy in that position."
"I've been so focused locally, that honestly, I haven't really thought about it," said, Tully, 32, a technical recruiter, who was reelected to another two-year term on the Bergenfield council on Tuesday. "There is still a lot of work to in Bergenfield that I want to continue. It's a lot to think about."