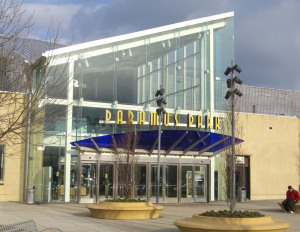 PARAMUS – Both Democrats and Republicans in Paramus, a borough closely divided along partisan lines in central Bergen County, concur that turnout is higher than normal this Election Day.
"We've got everything going on here," Paramus Republican Chairwoman Maureen O'Brien told PolitickerNJ on Tuesday, noting that Paramus has a mayoral election, Bergen County Executive race and Fifth Congressional District contest all being decided on the same day. "Turnout is definitely up from a normal election when it's not a presidential or a gubernatorial election. You've got a lot of undeclared voters that are coming out, so to say is it better for us or not, the only things I can say is that we'll see tonight. I can't call that one."
But Michael DeLamater, the campaign manager for the Paramus Democrats, felt confident that the presence of Democrat incumbent Mayor Richard LaBarbiera and former mayor Jim Tedesco, the Democratic county freeholder who is challenging Republican incumbent County Executive Kathleen Donovan, on the ballot augurs well for Democrats.
"We're projecting a 50 percent turnout, which is up from 42 percent last year," said DeLamater, who also noted that there was a noticeable uptick in Asian American voters this year compared to previous elections. "I think a high turnout looks good for Democratic candidates in Paramus."