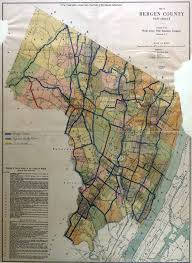 BERGEN COUNTY – On the eve of Tuesday's election, PolitickerNJ took a look at what the outcome could mean for several of Bergen County's key political players.
State Senator Gerald Cardinale (R-39): The dean of the Bergen Republicans needs to show continued staying power by helping to drive his north-of-Route 4 forces out to back the GOP standard-bearers in two key Bergen-based races: incumbents Kathleen Donovan in the Bergen County Executive's race and Scott Garrett in the Fifth Congressional District contest.
Roy Cho: The Democratic candidate against Scott Garrett in CD 5 has worked hard to make his race relevant. How close he comes to victory, win or lose, could determine his place in Bergen's political firmament in the years to come.
Kathleen Donovan: The Republican incumbent Bergen County Executive is seeking to solidify her position on top of the Bergen political heap after more than 30 years in the game. A win on Tuesday could add viability to the idea of Donovan as a potential GOP gubernatorial candidate.
State Senator Paul Sarlo (D-36): Sarlo might have ambitions to take over Steve Sweeney's state Senate President spot if Sweeney decides to seek the Democratic nomination for governor in 2017. But Sarlo needs to show that he can drive enough Democratic votes from his south Bergen-based 36th Legislative District to blunt Donovan, a Rutherford resident, in her own home base.
State Senator Holly Schepisi (R-39): State Assemblywoman Schepisi's 39th Legislative District will be a key battleground in the closely-watched Fifth Congressional District race. Her alliance with Donovan could help Schepisi's stock rise down the road for potential future statewide races.
Lou Stellato: Any potential rivals for Stellato's Bergen Democratic Chairman slot might be preoccupied by various political factors. But when you're the chairman, the buck in Bergen stops with Stellato on Election Day.
Jim Tedesco: Victory for the former Paramus mayor in the county executive's race would put him on top in Bergen. Defeat would still leave Tedesco as a key combatant in the Bergen freeholder battles to come, pending whatever changes could occur on the board following the election.
State Senator Loretta Weinberg (D-37): The doyenne of the Bergen Democrats wields great influence as the state Senate Majority Leader. Turnout in her 37th Legislative District, home of Hackensack and Teaneck, will be critical for Cho's chances in CD 5. Weinberg's strong support for Cho throughout his campaign indicates a significant mentoring role that could prove important for Cho's political future.
Bob Yudin: If Republican candidates emerge triumphant in the county executive, CD 5 and freeholder races, challengers of Yudin's perch as the Bergen Republican Chairman could be far less emboldened.