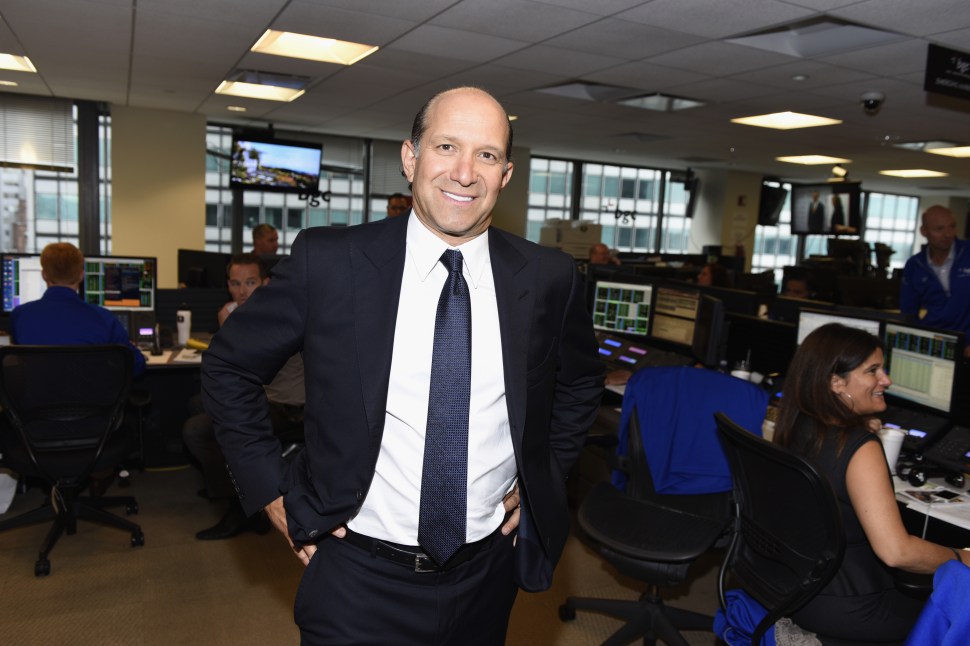 As chairman and CEO of investment bank Cantor Fitzgerald, Howard Lutnick has led a company that has advised others in their M&A activity, and also spearheaded a variety of creative transactions of his own. He started the electronic trading platform eSpeed Inc., which is credited with keeping Cantor Fitzgerald afloat when 658 of its 960 New York employees (including Mr. Lutnick's younger brother) were killed in the terror attacks of September 11, 2001. In 2004, after the company had regained its footing, he carved out a financial services company, BGC Partners (BGCP), from Cantor and launched it as a separate, publicly traded company, of which he is also chairman and CEO.
The owner of a magnificent Southampton estate, Mr. Lutnick keeps a high profile in the city, serving on boards and contributing generously to charities aiding the families of September 11 victims, and staging a yearly star-studded Global Charity Day (Lady Gaga, Donald Trump, Joe Torre, Michael Bloomberg, Prince Harry and Prince William are among past attendees at a spectacular event that is now raising about $12 million a year). He is even entertaining a future run for mayor, according to The New York Post.
In its decade of existence, BGC has expanded rapidly, opening offices in Seoul, Mexico City, Rio, throughout Europe and Asia, and eventually merging with eSpeed. The company's growth has progressed apace, despite occasional hiccups (the worst of these has been an ongoing feud with ratings agencies; Cantor dropped Moody's service and Moody's joined S&P and Fitch in lowering the company's rating). And Mr. Lutnick's latest move—a bold strike to take over Cantor's rival brokerage, GFI Group (GFIG)—might be his most audacious yet. But will it succeed? A deeper look reveals higher hurdles than have been previously disclosed.
Here's the background.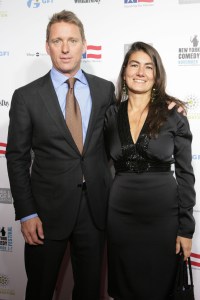 In July, CME Group Inc. (Chicago Mercantile Exchange & Chicago Board of Trade) made a $580 million ($4.55 per share) all-stock bid to take over broker-dealer GFI Group. The CME group offer is supported by GFI founder and chairman Michael Gooch, who owns some 38 percent of GFI's stock and with that support—and the 46 percent premium vs. the price when it was made—the deal seemed to be cruising toward consummation, with both its stock and bonds popping in value.
Then in September, BGC swooped in with a bid for GFI, offering $675 million ($5.25 per share) for its rival, all in cash. And BGC had some leverage of its own. It turns out that BGC had been buying up shares in GFI, increasing its position from 3.5 percent of the company at the end of July to nearly 13.5 percent when it made its offer less than two months later.
But now, problems have emerged with the BGC offer, starting with the FCA, which is Britain's version of the SEC.
Last week, Bloomberg News revealed that "The U.K. Financial Conduct Authority is looking into" BGC for failing to notify that it had crossed the "controller" threshold by acquiring more than 10 percent of a company. Bloomberg reporter Suzi Ring wrote, "Because GFI has a U.K.-regulated unit, BGC should have notified the FCA that it had become a controller by owning more than 10 percent."
The Bloomberg story goes on to report, "The FCA has referred the matter internally to its enforcement division," citing unnamed sources because the "the inquiry is confidential." That's part of the problem with reporting on M&A activity when the action is hot—no one is allowed to speak to the press. Multiple attempts to contact GFI and BGC principals resulted either in silence or in handoffs to press relations people whose job it is to add nothing to the story during a time when SEC regulations require "quiet periods."
But my own reporting and careful reading of the source documents reveal plenty that has not yet been disclosed. It turns out that the FCA inquiry is just one of several problems with BGC's tender offer. If you dig deep, the offer has so much conditionality built into it, it's barely an offer at all.
For example, one condition stipulates that BGC nominees constitute two-thirds of the board of directors of GFI. The tender offer reads "The consummation of the Offer is conditioned upon, among other things … the Purchaser being satisfied, in its sole discretion, that nominees of BGC will constitute at least two-thirds of the members of the board of directors of GFI." Sounds reasonable enough—they don't want to hand over $675 million unless they can run the company. But a closer look at the construction of GFI's board reveals that two-thirds is virtually impossible, at least in the near term.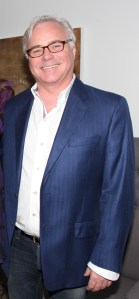 There are five seats. Two of them are occupied by Mr. Gooch and GFI's CEO Colin Heffron, both of which support the CME deal. The other three are independents and they come up for election in staggered terms in the annual general meetings—the next one is early 2015. So even if BGC launched a successful insurgency campaign—which won't be easy because Mr. Gooch is sitting on that chunk of 38 percent of the voting stock—and got its guys elected, it would take years. Plus, both the chairman and CEO are entitled to withhold their approval of those independents. They're not supposed to withhold that approval "unreasonably," but go fight that out in court and see how long it takes. And even if BGC did somehow succeed in getting its three guys seated after a few years, three-fifths is 60 percent—shy of the 66.7 percent required by its own tender terms. And the BGC tender ends on November 19, so this alone just doesn't seem possible, even if extended by several months, as tender offers often are.
You might say, well BGC always has the right to waive that condition, which is true. But there's almost no way BGC's lenders—Morgan Stanley Senior Funding, Inc., according to BGC's press release—who are putting up the $675 million, will allow that condition to be waived. Why would they? If they can't control the company, they can't guarantee that paying back the lenders will be a priority of the company. Presumably, the way the loan would be repaid is by separating GFI's software assets, such as its Trayport platform, from its brokerage business and selling the software part—much as BGC itself did when it sold its eSpeed for more than a billion in cash and stock. But without control of the company, there's no guarantee that those in control will do so. So waiving the two-thirds covenant of the tender offer is not necessarily possible—all BGC would end up with is a ton of stock in a company it can't control.
Then, there's another weird thing that happened. According to Reuters, BGC originally tried to negotiate with the board to buy GFI before going directly to shareholders with its tender offer. But these talks "hit a roadblock," to use Reuters' phrase, when BGC couldn't dig deeply into GFI's books because they couldn't come to terms about the non-disclosure agreements that are standard when one rival looks at buying another. Obviously, it'd be a huge advantage to Coke to know exactly what's in Pepsi's agreements with its bottlers. Bloomberg reported "GFI resisted BGC's advances after disagreements over how long it would refrain from recruiting key GFI employees included in a confidentiality agreement."
According to Bloomberg, "BGC and its chief executive officer, Howard Lutnick, have a history of hiring from its rivals and has been sued in London over the practice." This is probably a reference to a Financial Services Authority [former name of the FCA] decision to ban BGC senior executive Anthony Verrier "due to concerns over his honesty, integrity and reputation." Mr. Verrier had been a top exec at rival Tullett before coming to BGC and was accused of inducing a stunning 164 brokers to defect to BGC. After being accused he and his secretary and some targets mysteriously lost their Blackberries. The London court ruled that BGC President Shaun Lynn and Mr. Verrier had "conspired to poach brokers from its rival," according to Bloomberg. According to official court documents, "The FSA based its decision on the High Court's findings [that] Mr Verrier was found [by the High Court] to have participated in an unlawful means conspiracy, the unlawful means including the inducement of the broker defendants to breach their contracts of employment with Tullett by leaving early without lawful justification." That's British for "poaching," and it's almost certainly why GFI management couldn't come to terms on confidentiality agreements.
It's hard to picture a bank providing financing for a deal in which the borrower doesn't control the company. But it's impossible to imagine it for a borrower who hasn't even been permitted to perform due diligence.
Then there's the math of getting to 50 percent +1 of the common stock, which is what triggers the successful tender. The Jersey Partners Inc. bloc that includes Mr. Gooch also is sitting on a bunch of Restricted Stock Units. BGC needs 50+1 on a fully diluted basis, which takes those RSUs into account. According to the 14D9 document filed by the CME supporters, "none of GFI's non-employee directors or executive officers or any affiliate or subsidiary of GFI currently intends to tender." That represents a bloc of 49,420,882 shares—the majority belonging to Mr. Gooch (46.8 million) and Mr. Heffron (1.3 million). By my math—and I will concede that this is incredibly complex stuff, which is why the 14D-9 is 90 pages—when you take out all the JPI stock, plus its RSUs, plus what BGC already owns, BGC need something like 81 percent of all shareholders to tender their shares. That's a pretty steep number to hit, especially by Nov 19.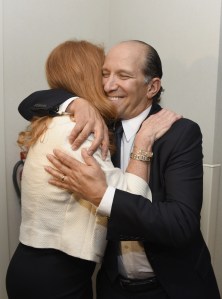 What makes these hurdles even harder to understand are the words of BGC Partners president Shaun Lynn. On Oct. 22, Mr. Lynn sent a letter to GFI's board that laid out the terms of his tender—"As an owner of 13.5 percent of GFI's common stock," it begins, so right there they acknowledge that they own more than 10 percent of the company. Later the letter states, "Our all-cash offer will provide GFI shareholders with immediate, certain and compelling value, without material contingencies or significant execution risk. It will not be subject to a financing condition." That makes no sense. Isn't acquiring control of two-thirds of the company's board a "material contingency"?
Then there's that FCA violation that Bloomberg reported. Taking a look at the law there, it seems potentially much more serious than it did at first blush. On first read, it seemed as though it were a technical defect—a bookkeeping error where notification is not made in a timely fashion. Indeed, the Bloomberg story reports, "While U.K. law makes the matter criminal, the regulator rarely pursues cases. Its first prosecution under the law was in 2009, when a mortgage broker pleaded guilty and paid a 6,000 pound fine ($9,600). The one other case came the following year, when an investment firm pleaded guilty and received a 1,000 pound fine."
But a closer reading of the law reveals that it's not like the American threshold, which requires one notify the authorities when 5 percent is reached. In Britain, one has to get prior approval to reach that 10 percent threshold and that permission can take months—a lot longer than the two-month period in which BGC was padding its GFI stake. The FCA has the power to force BGC to sell the 3.5 percent "overage" if it likes. And to prosecute them.
Although the Bloomberg story cites just two tiny fines, there are much more substantive example. In 2013, U.K. insurer Prudential Plc paid 30 million pounds ($45 million) for failing to guide the FCA about a transaction with AIG and JJB Sports PLC was dinged for 455,000 pounds ($725,000) for similar "disclosure failings." Considering the enhanced scrutiny of a post Occupy Wall Street world, the FCA may well be tougher than usual.
Even if there's no fine or a small fine, it points to the difficulty—near-impossibility, some experts say—of completing a hostile takeover of a regulated entity. At this point, Bloomberg says that BGC doesn't even have permission to own 10 percent of GFI, let alone 13.5 percent. And yet another of the conditions of the tender offer—the supposedly condition-free tender offer—reads "The consummation of the Offer is conditioned upon … any required approval, permit, authorization or consent of, or notice to, any governmental authority, agency or self-regulatory organization under the laws of any U.S. or foreign jurisdictions." That approval is less likely to be forthcoming if FCA finds BGC in violation—small fine or not.
Then there's yet another condition that could break this no-conditions tender, and it's one that is so broad and vague that securities lawyers hadn't even heard of it before. The tender offer reads: "The consummation of the Offer is conditioned upon … the Purchaser being provided adequate information from GFI so that the Purchaser is satisfied, in its sole discretion, that GFI is not a party to any agreement or transaction … having the effect of impairing, in the reasonable judgment of the Purchaser, the Purchaser's or BGC's ability to acquire the Shares or GFI or otherwise diminishing the expected value to BGC of the acquisition of GFI (the 'Impairment Condition'). The Offer is also subject to certain other conditions contained in this Offer to Purchase."
According to a securities attorney familiar with the matter, "what this 'impairment condition' means is essentially, if they come across anything—ANYTHING—that 'diminishes the expected value' to them of acquiring GFI, they could walk way from the tender. That's a pretty broad condition at their 'sole discretion' and it allows BGC to say 'we're not interested.' Those are the reasons I think they're probably not going to succeed in their tender offer."
Not surprisingly, on Tuesday morning, GFI's board unanimously recommended that shareholders reject BGC's tender offer, saying it had "determined that the Offer is highly conditional and is not in the best interests of GFI or its stockholders."
As I've mentioned, it was difficult to get those inside the deal to speak to me, even off the record. Emails and phone calls either went unreturned or resulted in polite responses that boiled down to "no comment beyond what we've stated publicly." Mr. Gooch and Mr. Heffron could not be reached for comment. Emails sent at 9:30 a.m. Tuesday to Hannah Sloane and Sarah Laufer in the communications shop at BGC Partners went unanswered as of press time at noon Wednesday, as did personal emails to Mr. Lutnick and Mr. Lynn. An email to Patricia Gutierrez at GFI went unreturned. If any of these parties respond, this story will be updated to reflect their views.
But don't hold your breath. The quiet period enforced by the SEC has frozen all communication. But one source inside one of the companies involved—a highly placed executive who is knowledgeable about the deal—did reach out after being asked for comment, on the condition that his identity and firm not be revealed. He posited that BGC isn't even truly trying to buy the company. He looked at the barriers embedded in the tender and noticed the same hurdles that I saw. So why is Mr. Lutnick pursuing it? The source shared his theory:
"Well, for Howard, it's a win-win. He's sharpening his pencil. He's not taking any risk. Seventeen million shares he owns at an average price of $4.38 a share. He's putting a tender out that's got so much conditionality that he could just simply walk away from it and yet he's using that tender to drive up the value of the very 17 million shares that he owns. So from his perspective, if he drives up the value of his shares and causes CME and GFI to pay an extra $50 to $100 million to close the deal, he achieves two things. One, he makes a $12-15 million profit. Two, he increases the cost of the deal so that his competitor ends up more leveraged with less cash available to run its business. I mean, from a purely competitive perspective yeah, sure, you know what? The guy is an aggressive fucking deal genius."
That "deal genius" conclusion is hard to dispute. BGC's record speaks for itself. And GFI's stock price continues to hover higher than BGC's offer of $5.25, which probably means that the market thinks a bidding war may have already begun. But that doesn't mean this particular deal is going to close. The "roadblocks" here might not be surmountable, even by as determined a pursuer as BGC.