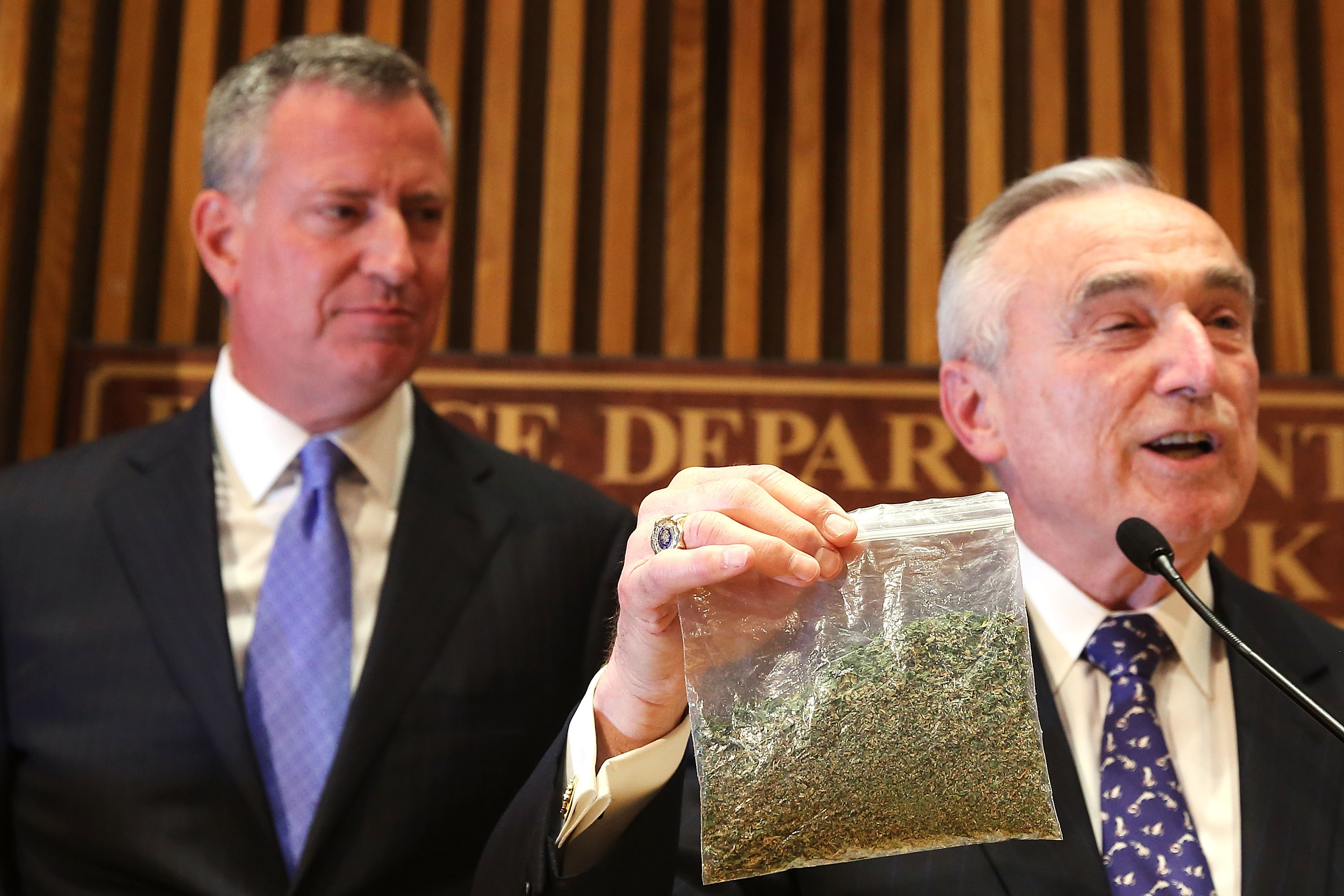 He may not think the cops should lock people up for possessing weed, but he's not lighting up at Gracie Mansion, either.
Mayor Bill de Blasio said today he does not smoke marijuana and has not in many years, after he was asked point-blunt about the herb during a sit-down with Politico journalist Mike Allen for the publication's Playbook Breakfast.
"Do you smoke pot?" Mr. Allen asked.
"I do not," the mayor responded.
He hasn't partaken in pot since college, he said. (In those years, the future mayor sported an unkempt, curly attempt at an Afro hairstyle and beard that might lead some to assume he knew where to find weed.)
Mr. de Blasio — who has been knocked for being perennially late to events, most recently to a memorial for victims of a plane crash due to some combination of oversleeping and foggy weather — told Mr. Allen he did not think a pot smoker would be up to the job of leading New York City.
"I don't think so. I think this job is truly 24/7, and you have to be alert at all times," Mr. de Blasio said. "Was that gently said?"
Mr. de Blasio and Police Commissioner Bill Bratton — who has often referred to weed as a gateway drug — announced earlier this month that officers would now have the option of issuing a summons, rather than making an arrest, for possession of smaller quantities of marijuana.
While some other city officials favor legalizing the drug outright, Mr. de Blasio has said he has serious concerns about the drug's effect on young people and would be interested to see how legalization plays out in other states first.