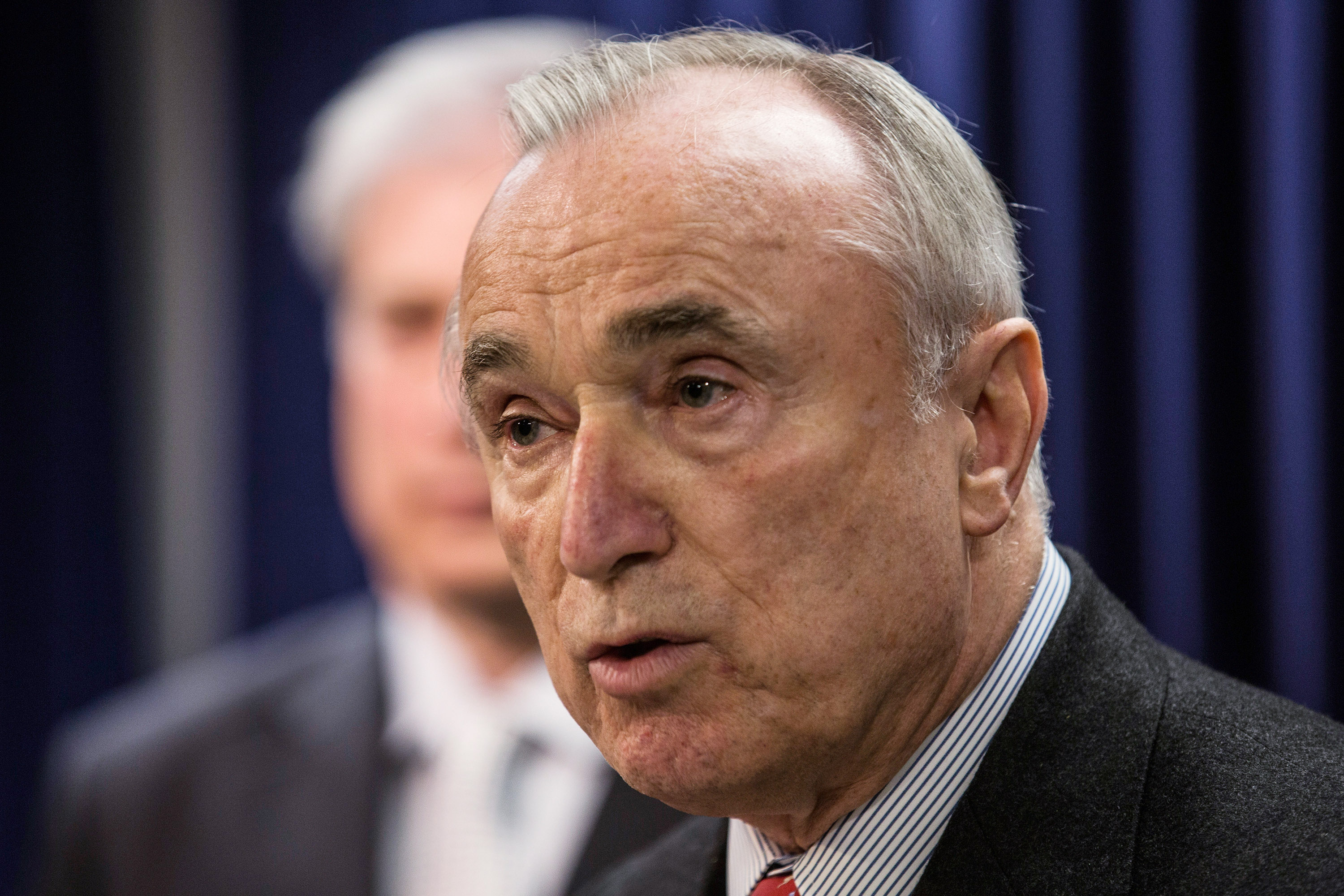 Police Commissioner Bill Bratton fumed at the city's news media today, accusing them of fear-mongering and saying reports that he's ended marijuana buy-and-bust operations are "categorically false."
"Why some of the press continue to try to scare the hell out of people in this city, that the New York City Police Department is somehow in full retreat from the practice of policies — many of which I put into effect the last time I was here —  we are not retreating from enforcing the law," Mr. Bratton said at a press conference on marijuana policy. "We are going to continually focus on improving the quality of our arrests and the focus of those arrests, and that's exactly what we're doing on buy-and-bust."
The New York Post first reported last week that the buy-and-bust operations for marijuana had been stopped "in a desperate attempt by the de Blasio administration to regain dwindling support from minorities."
That was just the latest story in the Post a top city official has been forced to shoot down. Mr. Bratton and Mr. de Blasio held a joint press conference just to insist that the paper was incorrect in reporting tension between the commissioner, the mayor, and Mr. de Blasio's wife Chirlane McCray over the resignation of Chief of Department Philip Banks. Several months ago, the mayor shot down a DNAinfo story alleging Mr. de Blasio would rather jettison Mr. Bratton than lose the support of Rev. Al Sharpton.
Mr. Bratton said today the buy-and-bust story included "significantly misreporting" of conversations between Mr. Bratton and top police officials from Narcotics and Organized Crime divisions.
"That is a basic function of the New York City Police Department, always has been and always will be," Mr. Bratton said.
Buy-and-busts for marijuana are up 30 percent this year, he said, and for heroin they are up 25 percent. But he did acknowledge the police force would no longer  focus on smaller scale marijuana busts — so they could go after a bigger problem.
"As the drug problem changes in this city, heroin is emerging as a major problem. We'll be focusing our best-trained detectives on that problem. I don't want them chasing down 25-gram bags of marijuana and tying themselves up in court for endless hours," Mr. Bratton said.