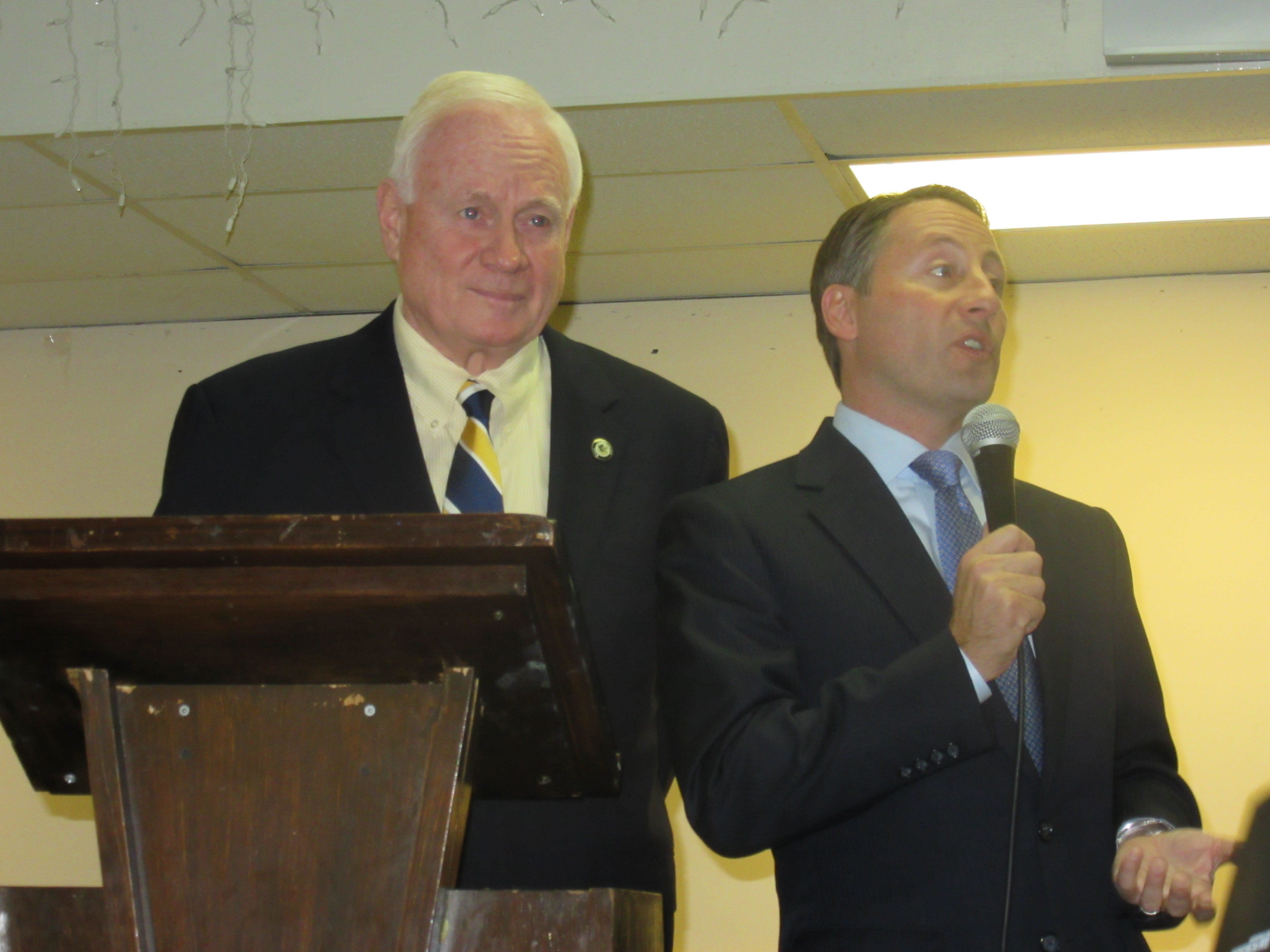 Some of Brooklyn's most prominent conservative voices rejected an upstate Republican assemblyman's recent assertion that New York City residents are too "lazy" to go to the polls tomorrow.
State Senator Martin Golden, a Brooklyn Republican campaigning for Mr. Astorino at a senior center in his home neighborhood of Bay Ridge today, denied that he or his constituents suffered from electoral indolence.
"No, not at all, you're going to see that tomorrow," Mr. Golden said, though he noted last year's mayoral election set a record low for turnout in last year's mayoral election. "I think we need to show people across this city and this state and this country that we are engaged in this democracy."
Capital Region Assemblyman Steven McLaughlin drew ire and fire from Democrats yesterday after alleging at a rally for Republican gubernatorial candidate Rob Astorino that the Westchester County executive would unseat Gov. Andrew Cuomo because "New York City, as lazy as they are, they're not going to show up to vote."
Mr. Golden's chief-of-staff, Brooklyn Conservative Party Chairman Jerry Kassar, recommended that Mr. McLaughlin visit his borough before passing judgment.
"New York City residents are clearly not lazy people, they're very hard-working people," Mr. Kassar said. "I disagree with Assemblyman McLaughlin, I disagree with him. I think he needs to spend a little more time with us in Brooklyn, and that he would see that the lives we live and how hard we work."
State Conservative Party Mike Long, a lifelong Brooklynite, argued that New Yorkers suffer not from sloth but from disaffection.
"I would think apathy is the word. I wouldn't call them lazy, I'd say it's apathy," Mr. Long said.
Mr. Astorino, for his part, refused to condone or condemn the upstate legislator's remark.
"I want everyone to come out to vote tomorrow," Mr. Astorino repeated twice when asked if  agreed with Mr. McLaughlin's statement.
Mr. McLaughlin did not immediately respond to requests for comment.