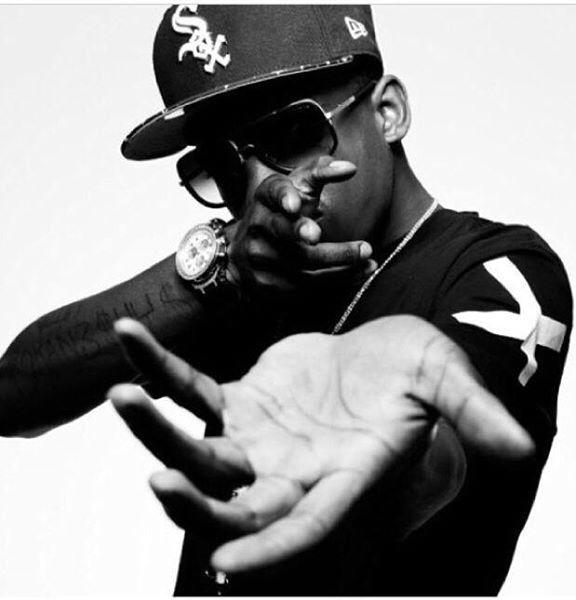 As I tuned into Hot 97 and heard "Hot N*gga" for the millionth time, I wondered: will Bobby Shmurda ever be able to top this? Brooklyn youngster Ackquille Jean Pollard, aka Bobby Shmurda, effectively took over this summer with the smash hit single. Spitting viciously over vintage Jahlil Beats production, the otherwise unknown 19-year-old rapper became an overnight hip-hop sensation thanks to his catchy tune and viral dance routine that had everyone from Team USA to Justin Bieber doing the now famous "shmoney dance." Fast-forward to today and we've seen the release of Bobby's debut EP: Shmurda She Wrote—a five-track project comprised of songs that truly define Bobby Shmurda as an emerging artist.
Opening the EP with "Worldwide N*gga" Bobby paints the vivid picture of his Brooklyn upbringing with a heavy beat and brash lyrics. Quickly moving onto the hit single, "Hot N*gga" is your classic modern day rap/trap song about the street lifestyle in which Bobby and his GS9 squad were raised. His follow-up single, "Bobby Bitch" doesn't possess the same mainstream appeal of "Hot N*gga" but boasts a similar aesthetic, flashy bravado, and less inventive lyrical content. He closes off the EP with the mediocre "Living Life" and the surprisingly somewhat introspective "Wipe The Case Away" where he delves a bit more into his personal life.
Questions were raised early on about Bobby's longevity in the rap game, especially in a society where record labels are signing and dropping acts every single day (see Trinidad Jame$ and Chief Keef) after dumping millions into their respective contracts. On the surface, Bobby crafts appealing music about his upbringing, his introduction to the drug dealer lifestyle, and his newfound fame and success. But when you dig a bit deeper, all you're left with are his unimaginative lyrics and elementary flow. All in all, Shmurda She Wrote is a sub-par debut effort from Bobby, but he's a young artist; he still needs time to mature.
But all that pondering ended when I broke out into the shmoney dance.
[youtube https://www.youtube.com/watch?v=WwKWcBoL4Nk&w=560&h=315]