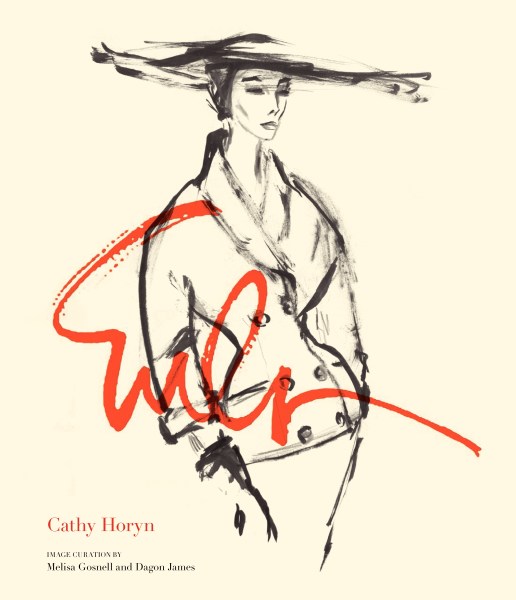 "He was short and wiry, about five-foot-six. His face was square, with a droopy salt-and-pepper mustache and a pleasant but skeptical expression. He wore large wire-rimmed glasses, an old polo shirt, khaki shorts, and, if I recall correctly, shower shoes."
Cathy Horyn describes her subject in a lively introduction to Joe Eula: Master of Twentieth-Century Fashion Illustration, the thick, colorful new volume of the artist's finest work. She captures his eccentricities with verve, all the while underscoring his nonchalance in the face of celebrity. This is a man who drew Marilyn Monroe and Liza Minnelli. He pow-wowed with Coco Chanel on evenings at West Side Story, which, he said, "was the only show she liked." To this day, New York City Ballet's ethereal nymphs transform into spinning tops in his pastel costumes for Dances at a Gathering.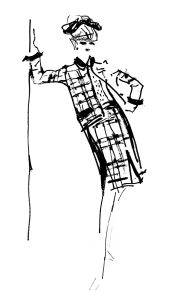 Eula demanded resonance and respect in the fashion industry. His sketches landed in the ambiguous territory between dream and disaster, but when he struck the balance just right, he found gold. His is a chronicle of illustrations for Italian Harper's Bazaar and the New York Times. The spiraling models, most dotted with watercolors, are the things of a fantasy world sheathed within a Baz Luhrmann film. His interpretive aesthetic, with its swirls and blobs, may be why he never achieved the esteem and reputation of some of his contemporaries. But the man's imagination is beautiful—unrelentingly so—and Ms. Horyn has organized and contextualized the nudes in sombreros and divas in coats with her own rambunctious picture of a spunky man nicknamed Gig.
Eula had a tendency to catch people off guard. Ms. Horyn was one of his accepting victims when she first visited him a few years before his death in 2004. With a classic swoosh—his pen ignoring tedium and meticulousness to craft a portrait in moments—she was captured, caught in time. "I was stunned by what I saw," she explains in her book. "He had captured not so much my likeness, though he had done that, as much as a quality I'd always felt in myself but which no photograph had ever caught."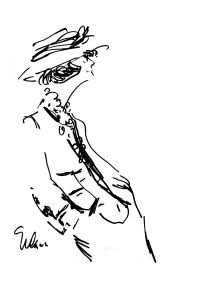 A more modern Jay Gatsby, Eula hosted parties every week at his apartment on West 54th. His Daisy might have been Carey Mulligan or Tobey Maguire; no one knows for sure.
After receiving the Bronze Star for valiance in wartime, Eula would shrug his service off as a way to get guys. Though he was extolled by Yves in 1983 for his "marvelous" drawings of the designer's line, he would also sink into hot waters when denouncing and walking out of a Saint Laurent show. To him, Marilyn was not America's sex pot, but instead the girl sucking on a pork chop.
His illustrations embody this hypnotic nonchalance. No matter his muse—if anonymous or fabulously famous—the girl on the page is alive, distinct, and mysterious. She's hauntingly exuberant. The men, too, but not with such energy and umph.
Whether Liza flashes her jazz hands, a dancer flits her skirt, or two friends lounge casually, smiling with ease, Eula's collection is enchanting. Ms. Horyn's history of his life is even more consuming with its retro nostalgia. Together, they make for a fun flip and a lovely homage to Andy Warhol's "most important person" in New York.