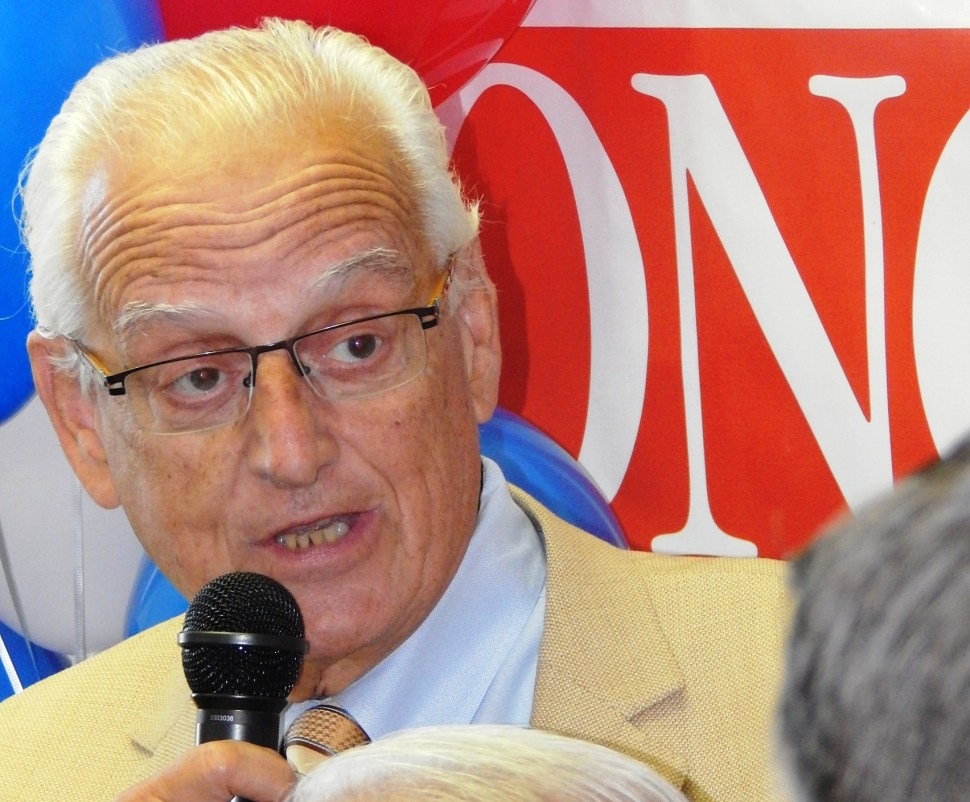 Republicans are stepping up efforts in Paterson tomorrow, where they plan to install challengers in about 30 of 50 precincts on U.S. Rep. Bill Pascrell's well-guarded home turf.
"We did extensive research and what we learned is there is a significant amount of voter fraud going on," said Passaic County Republican Chairman John Traier. "In those precincts where we don't have election board workers, we will have challengers."
Passaic County Democratic Committee Chairman John Currie hit back in a statement.
"Once again the Passaic County Republican campaign strategy is more about voter suppression efforts in Paterson than working hard and standing up for issues that resonate with our county's diverse voter base," Currie said. "Voter suppression is unacceptable and Senator Cory Booker and Congressman Bill Pascrell have been campaigning hard to make sure that voters are forewarned of these Republican tactics to steal votes in Passaic County.
"Under my direction, the NJDSC is setting up a voter protection hotline to combat these voter suppression tactics not only in Passaic County but also throughout NJ," added the chairman. "Democrats fight to make sure that that everyone who wants to vote can vote – and that every vote is counted."
The towering figure in Paterson politics is Pascrell, who has waded zestfully into the Bergen portion of the district this year as an ally of Democratic county executive candidate James Tedesco.
Republicans want to catch Team Pascrell's pants down back in Paterson.
"His involvement in the [2014] mayor's race has created opportunities for us," said Traier. "Some of the allies of the mayor's have been helping us. So there may be surprises."
"Laughable," said a Democratic Party source.
Another source close to Pascrell decried the comment as bogus, pointing out that U.S. Sen. Cory Booker's (D-NJ) presence on the ballot has served as an opportunity to join the frayed factions of Pascrell and Mayor Jose "Joey' Torres, who went toe-to-toe locally in a mayoral contest that Pascrell's candidate lost.
"Pascrell's around Paterson," said the source. "We actually overlaid an additional Latino program through the Booker camp. Joey's people are working through Booker."
A morning Monday meeting with GOTV animal Ed Farmer signified the incumbent congressman's attentiveness to running his usual program in the city.
Still, Traier said he plans to fight for a county victory in freeholder and the clerk's contest in places beyond Silk City.
"We feel good about Wayne… and Obama backlash will help us up county," the chairman said. "I think it may be a closer freeholder race and clerk race than people think."
The other dynamic people are watching is the Clifton municipal election, where powerful incumbent Mayor James Anzaldi is on the ballot and in position to fragment the Democratic Party vote.