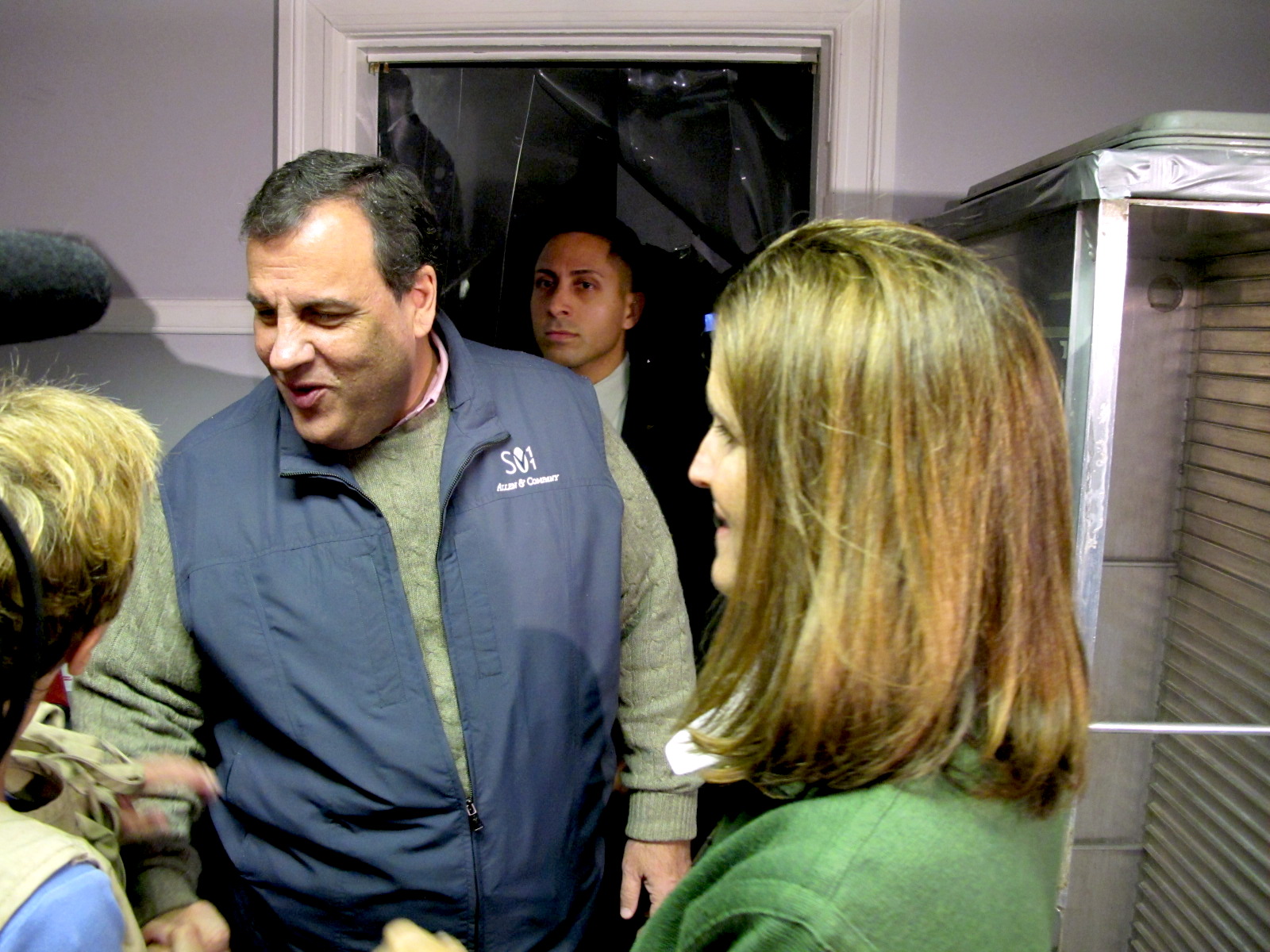 NEWARK – New Jersey Gov. Chris Christie offered a measured response to the protests held around the nation after a Saint Louis County, Mo. grand jury declined on Monday to indict Ferguson Police Officer Darren Wilson in the fatal shooting of 18-year-old Michael Brown in the Saint Louis suburb of Ferguson in August.
"Everyone has the right to protest, but those protests, whether in Ferguson or anywhere else where people want to express their dissatisfaction with something that government has done, then they should have the right to express that, but they have to express it nonviolently," said Christie on Wednesday as he paused from serving Thanksgiving meals at the soup kitchen located at St. John's Church in downtown Newark.
Protesters across America called on the country's political and judicial leaders to make changes following the uproar after the controversial shooting of Brown, an African American, by Wilson, who is white. The same call for change was made at demonstrations around the nation, including in Newark on Tuesday night, after the grand jury chose not to indict Wilson.
According to Christie, a potential 2016 Republican presidential candidate, leadership in needed at all levels of American life.
"The country has anxiety over lots of things, and the only thing that clears up anxiety is leadership and direction," Christie said after he moved outside to serve food. "This country needs more leadership and more direction, and less division. So on Thanksgiving, when everyone is thinking about what they're thankful for, hopefully they can also pray for some leadership in the country, that it will be stronger. I'm suggesting that lots of people have responsibility for that, not just [President Barack Obama]."