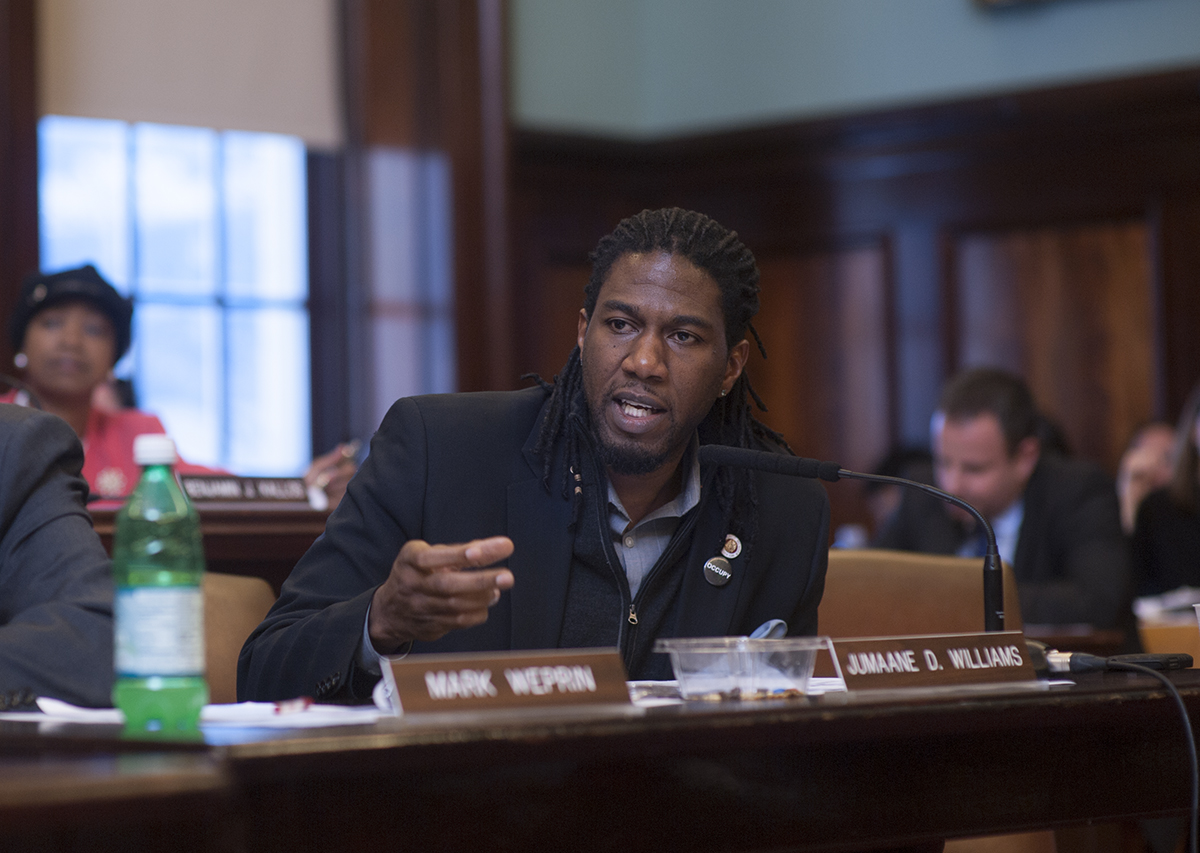 Councilman Jumaane Williams today lashed out at the Patrolmen's Benevolent Association and other police unions for what he claimed were "complete untruths" and efforts to "spread mass hysteria."
Speaking in the City Council chambers, Mr. Williams–a co-founder of the body's dominant Progressive Caucus– bashed police unions for attacking the Council's reform efforts in the media.
"The PBA and some of the other police unions have added to day-to-day suffering, have known and unfortunately told complete untruths and tried to spread mass hysteria instead of dealing with facts," the Brooklyn Democrat said.
Mr. Williams did not specify which specific statements by the PBA he regarded as false or intended to provoke public panic. But police unions have drawn the ire of the Council for unsuccessfully suing to overturn a judge's ruling that found the NYPD's stop-and-frisk tactic–as practiced–was unconstitutional.
Additionally, Sergeant's Benevolent Association President Ed Mullins has spoken out against Mayor Bill de Blasio's and Commissioner Bill Bratton's decision to replace arrests for low-level marijuana possession with summonses–which Mr. Mullins argued amounted giving tacit approval for minorities to use marijuana.
Mr. Mullins, a registered Republican who resides on Long Island, also penned a letter to the New York Post and New York Times in August alleging that Mr. de Blasio and his liberal allies have allowed New York to become too dangerous for it to safely host the Democratic National Convention in 2016.
The PBA did not directly address Mr. Williams' claims, beyond saying he was incorrect and arguing that it is police that uphold the right to free speech.
"The members of the PBA will continue to protect the right of all New Yorkers to express their opinions, including Jumanne Williams, no matter how wrong he is," said union President Pat Lynch.
Ross Barkan contributed reporting.
Updated to include comment from Mr. Lynch.