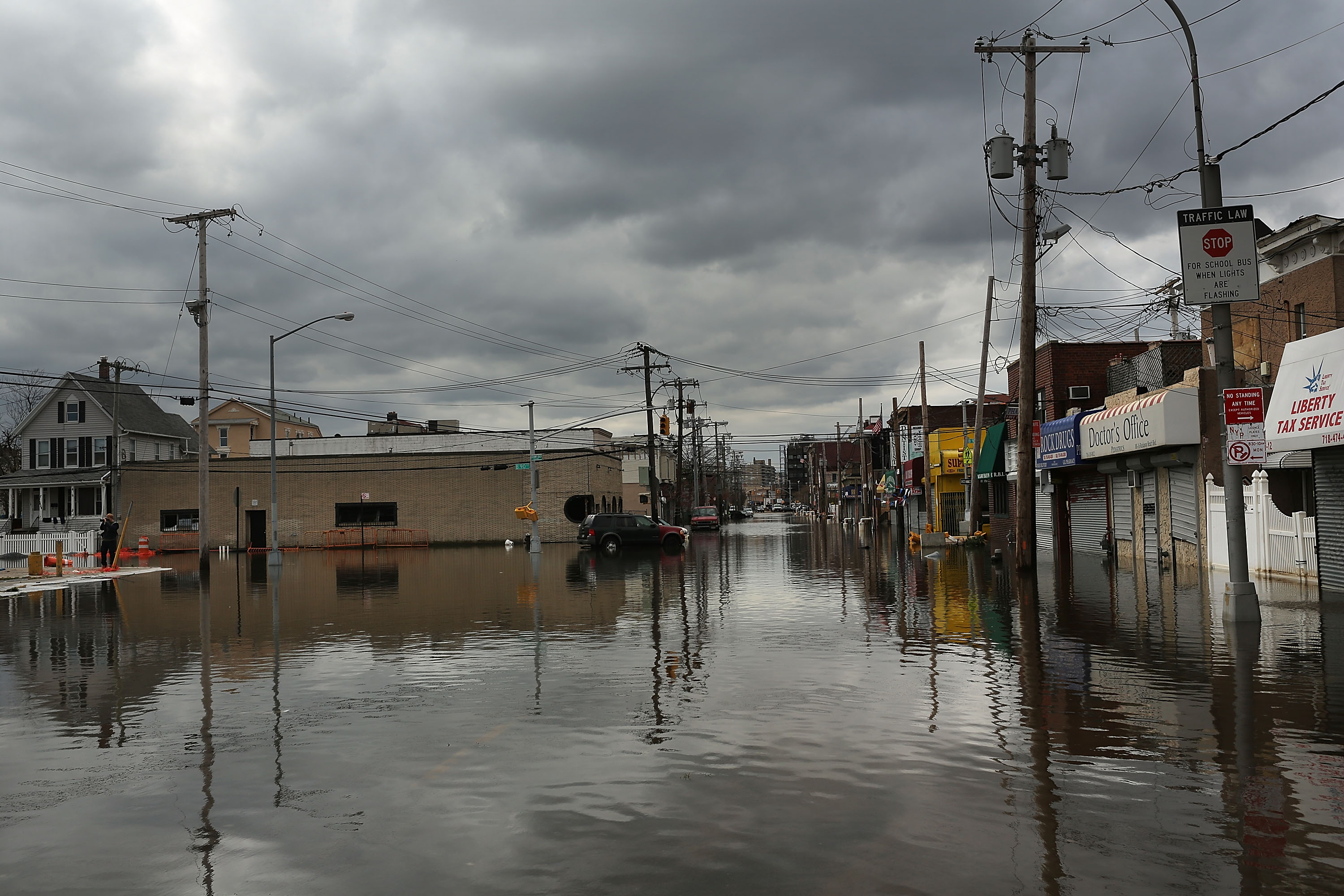 The City Council overwhelmingly passed a bill today mandating that New York City slash its greenhouse gas emissions 80 percent by 2050.
The bill, sponsored by Queens Councilman Costa Constantinides, is expected to be signed into law by Mayor Bill de Blasio.
"While rising sea levels and extreme weather events are likely to be a part of the city's future, we can still prevent the worst outcomes," Ms. Mark-Viverito told reporters before the vote.
No council member opposed the bill, first introduced in September. At the time, Mr. de Blasio and council members explained that the reductions would come about through a series of initiatives like retrofitting publicly-owned buildings and spurring private landlords to do the same.
Almost three quarters of the city's greenhouse gas emissions are produced from powering, heating and cooling of buildings. In order to meet the goals, the city will have to achieve a 30 percent reduction in greenhouse gas emissions from 2005 levels over the next decade.
In 2006, under former Mayor Michael Bloomberg, the City Council passed a law requiring a 30 percent reduction of greenhouse gas emissions by 2030. Mr. Constantinides, however, said the projected rising sea levels and more unpredictable storms resulting from climate change meant the Council and Mr. de Blasio needed to take more dramatic action. After Hurricane Sandy ravaged the city and other parts of the northeast, climate scientists warned New York City would be vulnerable to future storms.
"There's probably no greater threat to our global civilization than climate change," Mr. Constantinides said. "There is undisputable links between our carbon emissions and reducing ice sheets, extreme sea rise and overall warming climates worldwide."
"If we don't act now, future generations of New Yorkers will be condemned to a future of blistering summers, mass extinctions and seas that threaten to engulf low-lying areas around the globe," he added.
A spokeswoman for Mr. de Blasio praised the Council for passing the legislation.
"We are very pleased to partner with the Council as we work to dramatically reduce our contributions to climate change, and the Mayor looks forward to signing this legislation," said the spokeswoman, Amy Spitalnick. "The city will lead by example by retrofitting every public building with any real energy use within the next ten years, while partnering with the private sector to further reduce emissions and improve efficiency–generating billions in savings and creating thousands of jobs."
Updated with comment from the de Blasio administration.