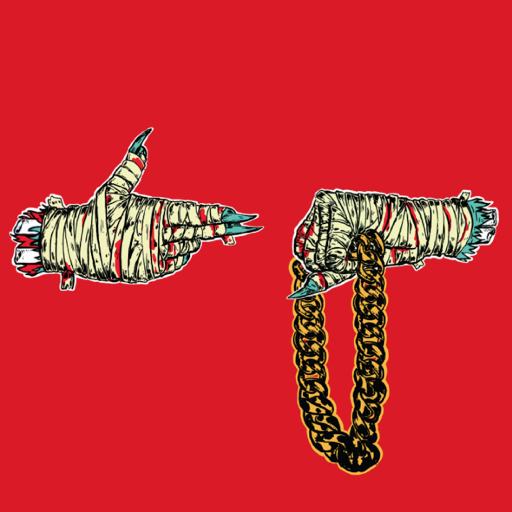 The fast-rising alternative hip-hop sensation Run The Jewels is performing at a sold-out show at Stage 48 on November 30, and the Observer will be there to see how the recent hype holds up in a packed house.
Since releasing their second album, Run The Jewels 2, the duo—Brooklyn-native El-P and Atlanta-native Killer Mike—have captured the attention of nearly every media outlet with an arts or music reporter on staff, including Pitchfork, Fast Company, Slate, Rolling Stone and The Washington Post.
El-P, who started out in the underground hip-hop group Company Flow in the early '90s, and Killer Mike, who made his second appearance on OutKast's Grammy winner "The Whole World" in 2000, are an unlikely combo that first teamed up in 2012 with El-P producing his cohort's sixth solo album, R.A.P. Music.
While the two share an affinity for dense, futuristic, bass-heavy production and aggressive, multisyllabic lyricism, their respective trajectories have been largely reversed until now.
El-P, who began his career with an underground cult following, gradually gaining recognition from everyday listeners, never signed to a major record label while releasing more than 10 solo and collaborative projects over the past 20 years. He ran his own record label Definitive Jux from 1999 to 2010, publishing music with and for other independent artists that included Aesop Rock, Del The Funky Homosapien, Murs, and Cage.
Killer Mike, who started by rapping alongside OutKast, T.I. and Jay-Z, and who could be heard on the popular video game Madden NFL 2004, gradually lost steam as a recognized name after disputes between his former label, Purple Ribbon Records, and Sony Records stalled his second release. He now runs a barbershop with his wife in addition to recording and performing music.
Click here for our review of the Run The Jewels at Stage 48.
[youtube https://www.youtube.com/watch?v=uuWQyfGa1yI&w=560&h=315]
[Ed. note: An earlier version of this article incorrectly stated the concert was at Bowery Ballroom; the concert is at Stage 48.]