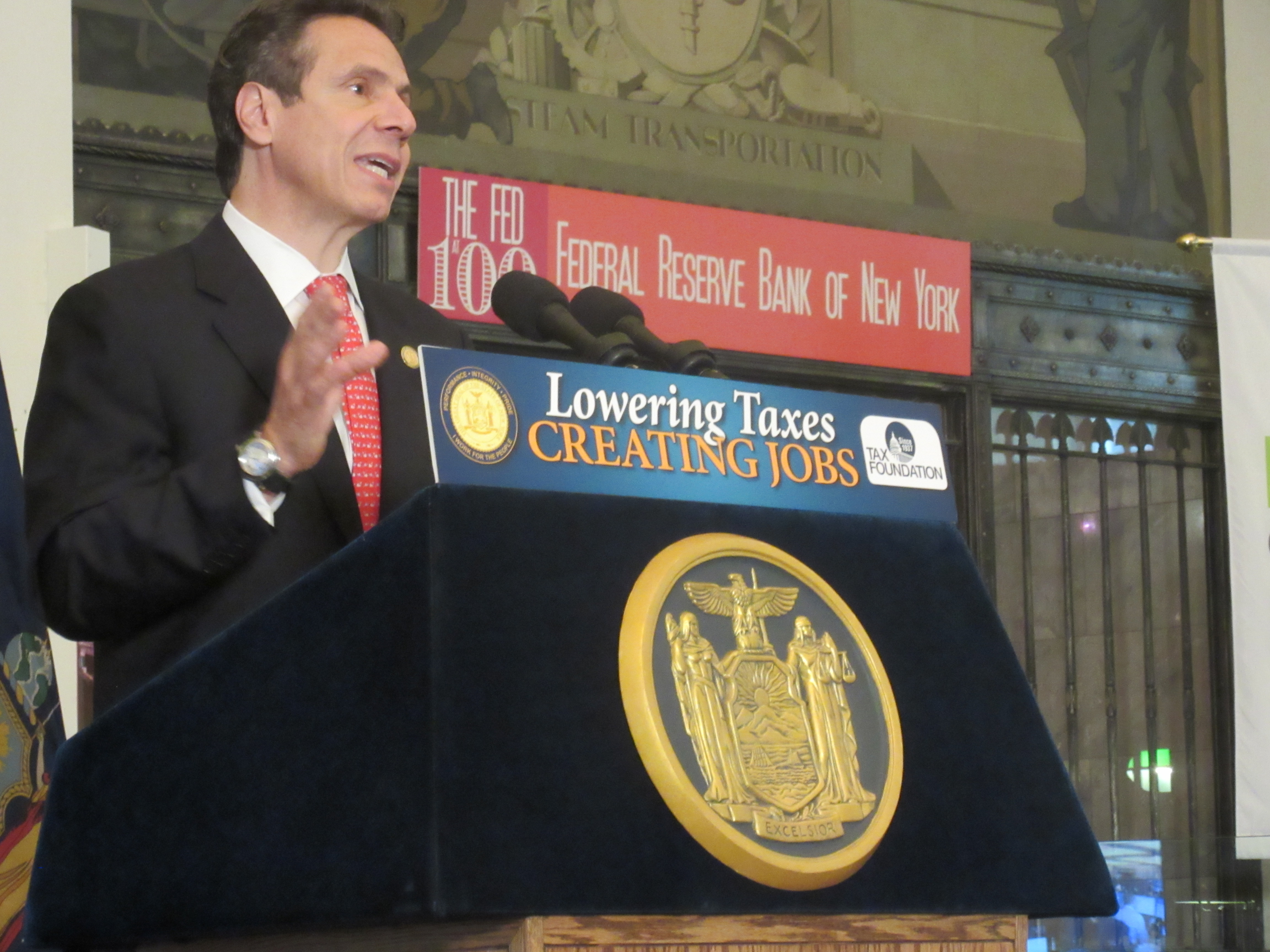 Gov. Andrew Cuomo today denied identifying the labor-backed Working Families Party as a "fringe" party, despite radio remarks yesterday that seemed to mock and belittle the left-leaning group.
On a Friday interview on the Brian Lehrer Show, Mr. Cuomo seemed to allude to the WFP–with which he has long had a fractious relationship, and which reluctantly endorsed him twice for governor–as a "fringe" party, while pushing the Women's Equality Party, which he created this year. The WEP purports to promote the anti-discrimination, pro-choice Women's Equality Agenda, but many critics view it as an effort to lure progressives away from the WFP and deny it the 50,000 votes it needs to keep its ballot line.
"The Women's Equality Party, the Women's Equality Agenda, is something that is very important to me. I think it can be a national precedent. And it empowers women in a way that's never been done. It's almost amazing when you think about it. We've formed every kind of fringe party for every kind of reason. We have Democrat, Republican, Green, Red, White, Blue, Working People, Working Short People, Working Tall People," Mr. Cuomo said yesterday.
But following a rally in the Bronx today with 1199 SEIU, 32BJ SEIU and the Hotel Trades Council–all components of the WFP's union-community group alliance–Mr. Cuomo
"I don't think I called them a 'fringe party,'" Mr. Cuomo said, then clarifying his remarks when the Observer quoted his words from yesterday to him. "I think that I said there are a number of parties, you can vote for me on the Democratic Party, you can vote for me on the Independence Party, you can vote for me on the Working Families Party, you can vote for me on the Women's Equality Party."
Mr. Cuomo then launched into another unsolicited push for the WEP.
"The Women's Equality Party is more about a communication effort. It's saying the Women's Equality Agenda is very important, we didn't pass it last year, I told the legislature I thought it would be disrespectful to women in this state by not passing it, and that I would do my best during the campaign to inform the people of the state about the issue, and that's what I'm going to do," he said.
The WFP weighed running Fordham Law professor Zephyr Teachout against the governor at its convention in June, but ultimately decided to endorse Mr. Cuomo. Ms. Teachout ripped the WEP as a "sham party," noting that 11 of its 17 candidates are male, and pointing to reports that Mr. Cuomo colluded with the Republicans and the breakaway Independent Democratic Conference to allow the GOP to continue to control the upper house of the state legislature–and thus block the Women's Equality Agenda from passing.
Ms. Teachout ultimately drew a surprising 34 percent of the vote against Mr. Cuomo, whom she has refused to endorse. Teachout camapaign manager Mike Boland, a longtime WFP operative, has endorsed the governor–but only on the Working Families line.