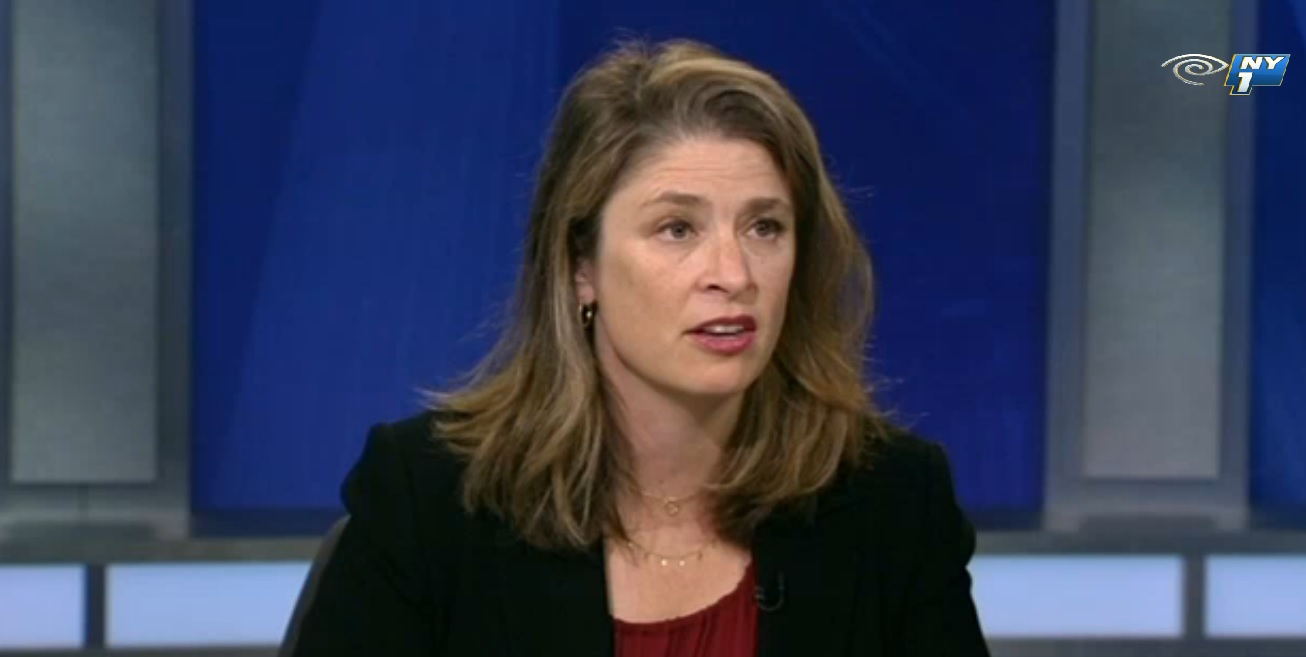 The de Blasio administration is still hoping to raise revenue through new taxes next year, despite Republican opposition unfriendly to his progressive agenda.
Alicia Glen, the deputy mayor for housing and economic development, said on Friday that the administration wants to raise new revenue for their affordable housing plan–and is optimistic the GOP-controlled State Senate will be receptive to controversial, revenue-generating proposals like a pied-à-terre tax.
"What we're talking about is, to the extent that we can identify a particular revenue source that would go directly towards housing, I think that there's real interest in that amongst a really wide variety of stakeholders that wouldn't necessarily be the kind of people who you would think would come together for such an important thing," Ms. Glen said on NY1 in response to a question about Republican opposition to new taxes.
The de Blasio administration is seeking to build or preserve 200,000 units of affordable housing over a decade, erecting new neighborhoods and infrastructure to support the higher density. Though the city's fiscal health, at least at the moment, is sound, more revenue will be needed to back the kind of building growth Mayor Bill de Blasio is seeking.
State Senator Brad Hoylman, a Manhattan Democrat, introduced a bill in September that would levy higher taxes on high-end apartments owned by non-city residents. The pied-à-terre tax, backed by Democrats in the state legislature from New York City, is strongly opposed by the real estate industry. Senate Republicans have always enjoyed a close relationship with the real estate lobby and will be hostile to new real estate taxes, observers say.
Ms. Glen, like Mr. de Blasio, was open to the bill without explicitly backing it. She did say the city would definitely need "additional revenue" in order to successfully implement the affordable housing plan. "We've looked at a variety of different potential revenue proposals. We've begun to lay out some basic concepts for that as we get ready to go to Albany and I think there is some general consensus that, for the City of New York to really do what we need to do for the public and to have the housing stock that we need, that to be able to capture some portion of this extraordinary real estate market is an appropriate way to go," she said.
Mr. de Blasio, a liberal Democrat, would face resistance from a state legislature filled with upstate and suburban Republicans in just about any session. Last year, a State Senate partially controlled by Republicans blocked Mr. de Blasio's push to raise taxes on high-income earners to fund his prekindergarten expansion.
Mr. de Blasio's 2015 may be especially rough, despite Ms. Glen's optimism. The mayor aggressively tried and failed to put Democrats in the majority, angering the Republican Conference–it's not clear the GOP will have any incentive to make the implementation of Mr. de Blasio's progressive agenda any smoother.