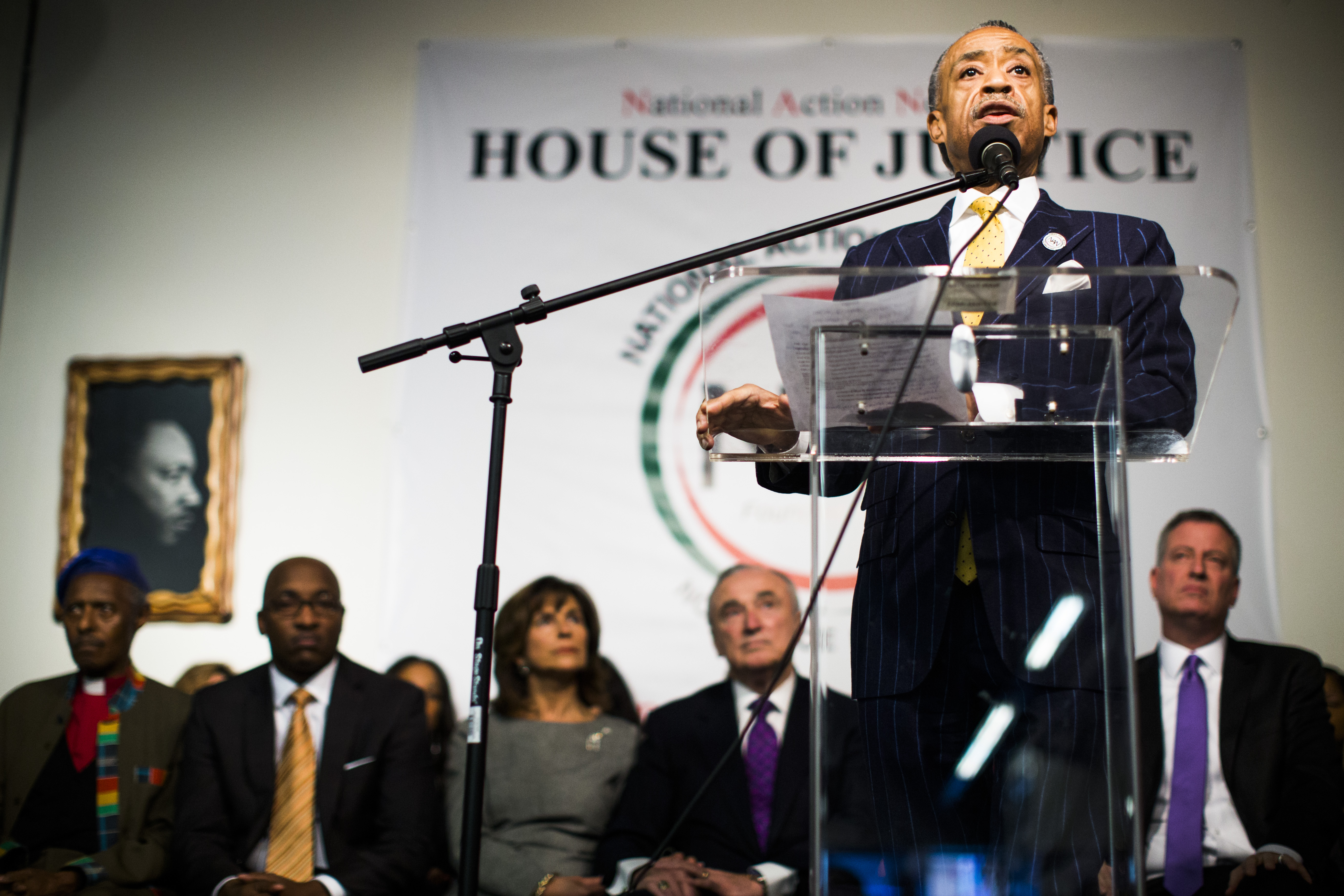 Who hasn't had a little bit of tax trouble?
Mayor Bill de Blasio was not particularly moved by a New York Times report outlining millions of unpaid taxes owed by Rev. Al Sharpton and the National Action Network, saying he didn't know the details but painting issues with the Internal Revenue Service as mundane.
"Everyone should pay their taxes and everyone should pay their taxes on time. But I will also say in my long experience, I know a lot of good people who have ran into one kind of problem or another with their taxes," Mr. de Blasio said.
The mayor then went on to imply that perhaps some of the City Hall press corps had encountered tax problems of their own — though it's fairly unlikely any of the assembled media owe as much as Mr. Sharpton, who the Times estimates has been hit with $4.5 million in tax liens.
"I would not take a poll of this room, I would not do that to you — I know a lot of people who have filed late or gotten extension or gotten a payment plan," Mr. de Blasio told reporters after an unrelated City Hall roundtable. "This is not an abnormal thing in American life, that some people have tax issues. What matters is: are they dealing with those issues? Are they resolving them?"
It's the second time this week the mayor has sought to turn a question back on reporters — on Monday he asked how they'd like having their backgrounds dug into after Rachel Noerdlinger had been scrutinized.
Mr. Sharpton has blasted the Times report as "misleading and totally out of context," and has said he's been targeted for his close relationship with the mayor and President Barack Obama.
"These are all on back taxes pre-2006 that you've covered over and over again. Every time there's a Sean Bell or a Ferguson or a Trayvon Martin, we go through my taxes," Mr. Sharpton said. "It's the same agreement, y'all."
Mr. de Blasio has been less forgiving of other elected officials with tax woes — including Republican Staten Island Congressman Michael Grimm, who is under federal indictment for violating tax laws when he ran a health food restaurant.
"I wish I could say it was a surprise," Mr. de Blasio said when Mr. Grimm was indicted. He pushed hard for Mr. Grimm's opponent, Democrat Domenic Recchia, who lost to Mr. Grimm in spectacular fashion.