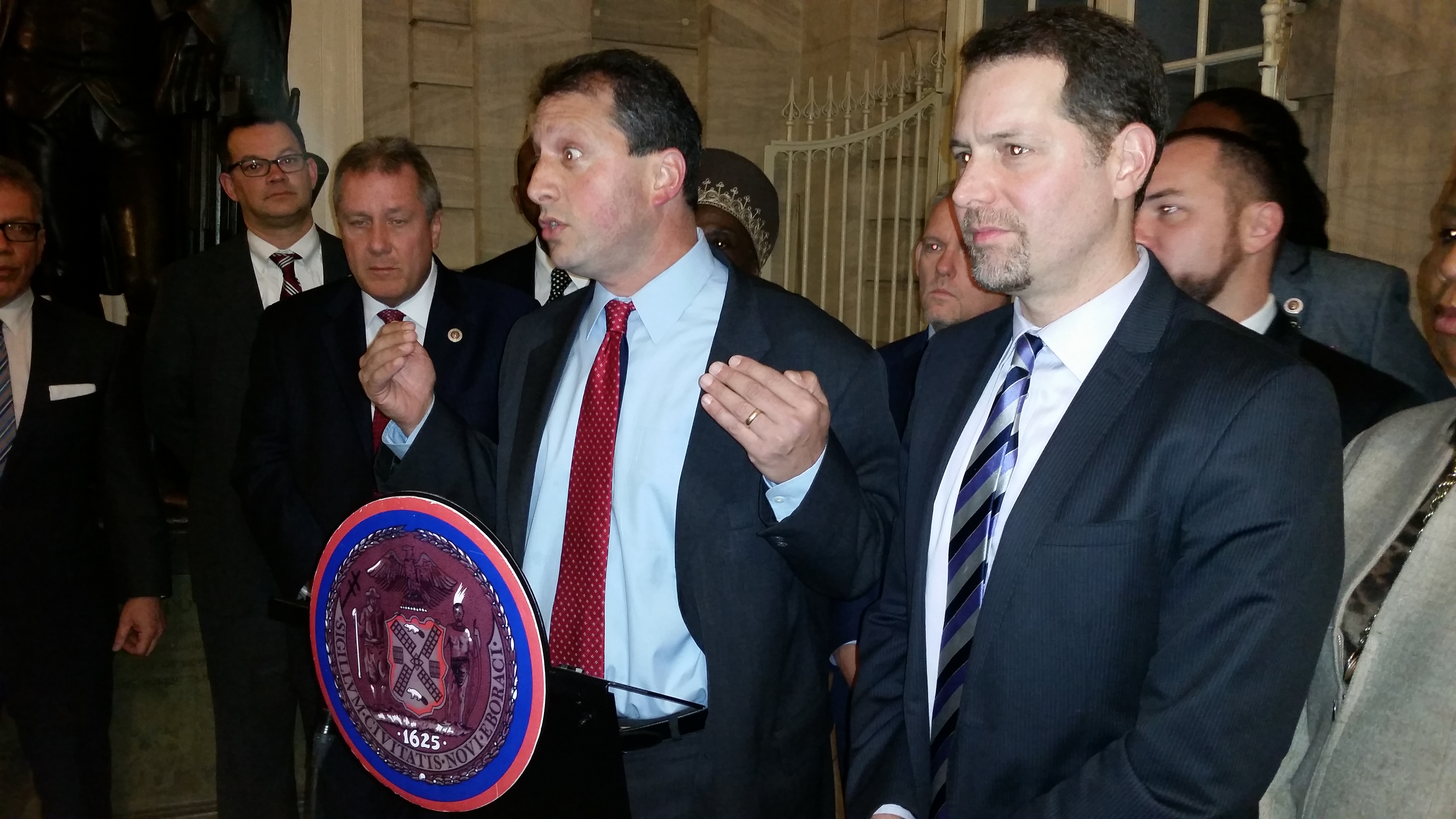 A slew of City Council members furiously defended Councilwoman Debi Rose today from an "appalling" and "ridiculous" criminal complaint brought against the Staten Island Democrat's campaign last week.
The complaint, brought by a special prosecutor, charged several members of Ms. Rose's 2009 campaign with filing false campaign finance reports.
"There is nothing here that merits criminal prosecution," said Councilman Brad Lander, a Brooklyn Democrat. "To trump this up to criminal prosecution that matters in real people's lives–it's appalling."
The complaint alleged that staffers from Data and Field Services, once an arm of the Working Families Party, members of the party itself and other members of the Rose campaign issued false campaign filings. Ms. Rose herself was not indicted and did not appear at the press conference.
As defenders of Ms. Rose noted, U.S. Attorney Preet Bharara and the city's Campaign Finance Board probed Ms. Rose's 2009 campaign, finding no wrongdoing. Staten Island District Attorney Daniel Donovan, a Republican, recused himself from the case several years ago for unknown reasons and a special prosecutor, Roger Adler, was appointed to continue the investigation.
Mr. Lander said he used Data and Field Services in his campaign for City Council that same year and did nothing differently than Ms. Rose–other council members strongly implied race played a role in the charges surrounding Ms. Rose, the first black City Council member from Staten Island.
"The first black woman to represent Staten Island–she has shown herself to be a woman of character, a woman of integrity," said Councilwoman Inez Barron, a Brooklyn Democrat. "She should not be subjected to this undue litigation."
Councilwoman Laurie Cumbo, another Brooklyn Democrat who is black like Ms. Barron, said there "are racial motivations to this" as it "pertains to Staten Island specifically."
The two other council members from Staten Island, Republicans Vincent Ignizio and Steven Matteo, did not appear at the press conference to defend Ms. Rose. A vast majority of the roughly dozen council members who backed Ms. Rose today, like Mr. Lander, enjoy a close relationship with the Working Families Party.
Councilman Corey Johnson, a Manhattan Democrat, attacked Mr. Adler, the special prosecutor and a known conservative, for targeting Ms. Rose on racial as well as ideological grounds. Another councilman, Ritchie Torres of the Bronx, called the prosecution a "political hatchet job."
"Roger Adler is a failed civil court judge who has never been a prosecutor and is trying to make a name for himself. It is disgusting he is doing this to one of the finest elected officials we have in this body," Mr. Johnson fumed. "Shame on you Roger Adler, go do something else with your life. Go after real criminals, not Debi Rose."
Councilman Donovan Richards, a Queens lawmaker, charged that Mr. Adler unveiled his complaint just as a grand jury is set to decide whether police officers will be indicted for their role in the death of Eric Garner, a black Staten Island man who died in police custody this summer.
Garner's death occurred in Ms. Rose's district.
"It's no coincidence that this is happening around the Eric Garner trial, as this thing is about to heat up that these particular forces are starting to heat up as well," Mr. Richards said. "We just have to watch with a keen eye, with a keen sense on what is happening and when it is happening and why it is happening. And I think these are no different than the forces we've seen our civil rights leader stand up to over time."
Mr. Adler did not immediately return a request for comment.