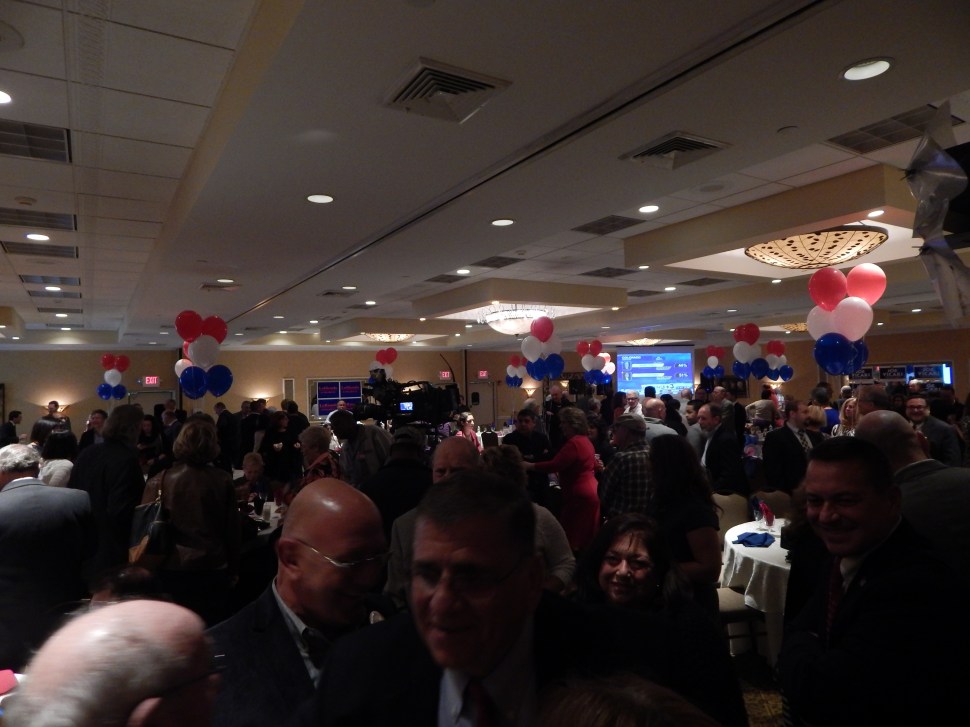 Republicans are jittery with excitement here at the TR Hotel in Ocean County, where Republican businessman Tom MacArthur is set to address the crowd victorious in his race against Burlington County Freeholder Aimee Belgard.
Unofficial results from the AP place MacArthur win 60 percent of the vote in CD3.
Lt. Gov. Kim Guadagno is expected to arrive momentarily.