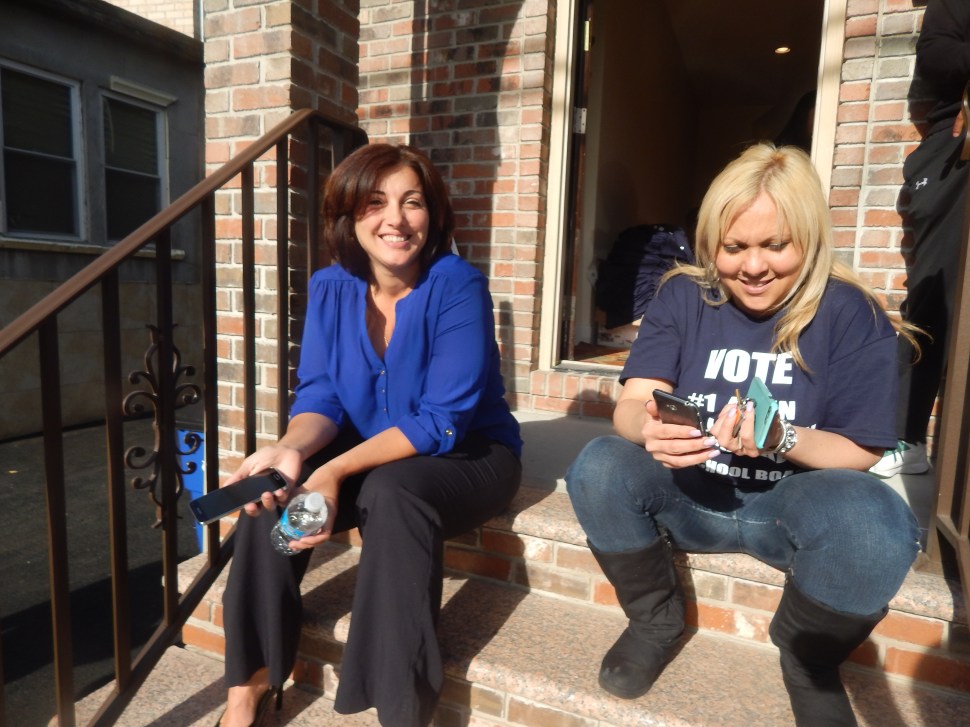 Incumbent Elizabeth Board of Ed member Rafael Fajardo appears to have lost his re-election bid tonight, and control of the Elizabeth Board of Education swung to City Hall, even as Fajardo vowed to fight on in court.
Fajardo's ticket-mate, BOE member Paul Perreira won.
So did Anna Maria Amin, a member of the opposition Mayor Chris Bollwage team.
Bollwage Team Member Maria Carvalho (pictured, above) is unofficially up by 70 votes on Fajardo but BOE allies say the race is going to court.
The Bollwage Team claimed victory tonight at The Lobby as they picked up an apparent majority on the school board.
State Sen. Ray Lesniak (D-20) rejoiced, sending in a statement from Paris.
"I wish I were with you,' Lesniak told the team. Thanks to the tireless efforts of our candidates and the army of volunteers the sun will shine on the Elizabeth Board of Education tomorrow morning. Teachers and support staff, taxpayers and children will be comforted to know a quality education will be the only focus of the Board of Education. Ana Maria Amin and Maria Carvalho earned their victory and Malik Jackson stood tall despite suffering the slings and arrows thrown at him by the Fajardo team. God bless you all.  See you soon."