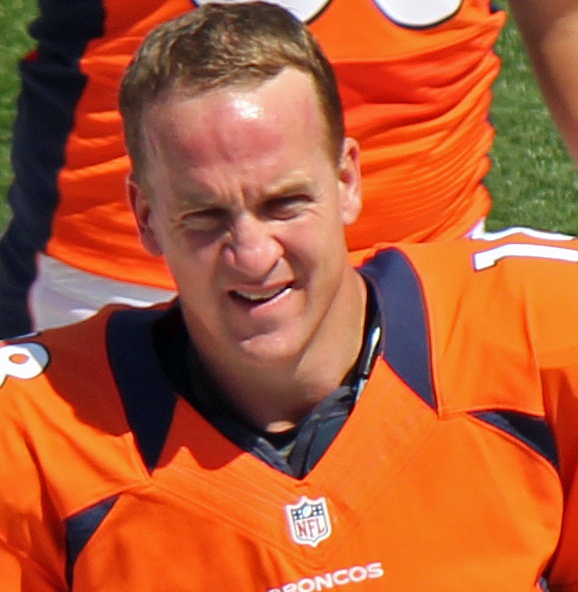 The Elizabeth Board of Ed contest brought two rivals into a fierce text message exchange today following the publication by PolitickerNJ of a quote by Board of Education member Rafael Fajardo.
Fajardo said a swap-out of Assistant Schools Superintendent Jennifer Cedeno for Councilman Frank Cuesta would be like trading Peyton Manning (pictured) for Mark Sanchez, the consequence if he and another of his three-member ticket lose on Tuesday.
Cuesta had an instant response after Sunday's regular NFL season shake-out.
"Thank you for the comparison to Mark Sanchez," the councilman said. "I don't know if you knew Sanchez won and Manning got blown out."
Fajardo hit back.
"Sanchez did better once he left town," said the candidate for re-election. "Maybe it's time for you to go to Florida."