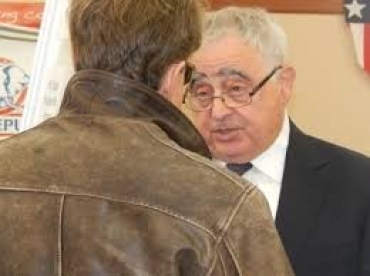 Party Chairman Bill Layton had a good night on Tuesday, as Republicans maintained control of the Burlington County Freeholder Board – unlike what went down in Bergen County, where Republicans lost control of the county executive's seat and failed to win two freeholder seats.
Layton pinned the blame on his fellow party chairman, Bergen County Republican Organization (BCRO) Chairman Bob Yudin.
"Until Yudin goes, Bergen Republicans are never going to do well up there," Layton told PolitickerNJ. "Bob Yudin is the best thing that ever happened to Lou Stellato. They are too busy fighting one another in Bergen. They eat their young up there. What they did to Kathe Donovan is a disgrace. They're never going to be the majority party up there while Bob Yudin sits there."
Yudin shot back.
"I can simply say the man is grossly uninformed, doesn't have a clue what he's talking about, and his comments are so outrageous that I won't even dignify them with a further reply," the chairman said.
PolitickerNJ asked the veteran chairman what happened Tuesday night. How did Donovan lose to Democratic challenger James Tedesco?
"What happened Tuesday night was a rejection of the policies of the county executive, in particular her opposition to the police merger," said Yudin, who following the election prevailed on Donovan to drop her lawsuit filed against the Bergen County freeholder board in a bid to stop the merger.
"The second problem was wheeling of money into Bergen," the party chairman said. "The Demcorats outspent Kathe 4-1.
"Kathe's fight with the sheriff contributed," Yudin added. It energized the employees of the sheriff's department against Kathe. It was too much to overcome."
Yudin had personally opposed Donovan on the sheriff's department merger, the very issue that spirited Sheriff Mike Saudino away from his fellow Republican.
"The campaign was run by Kathe and her people," the GOP chair said. "I supported Kathe completely. I was nothing but completely positive. It just goes to show that Bill Layton borders on gross ignorance."