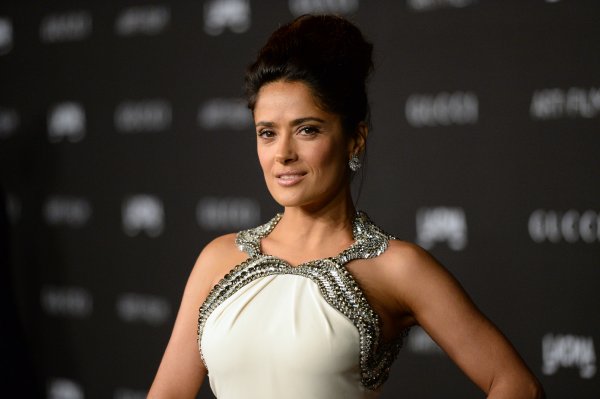 "It's an honor just to be honored." This was perhaps the one time Barbara Kruger was at a loss for words.
The influential American conceptual artist, who was celebrated Saturday night at the Los Angeles County Museum of Art's annual Art + Film Gala alongside cinematic bon-vivant Quentin Tarantino, was a bit bowled over by the accolades and the turnout recognizing her illustrious career. Paul Schimmel, formerly a museum curator and now partner in Hauser Wirth & Schimmel, which will open in Downtown L.A. in 2016, said this of Ms. Kruger: "When she did her mural at MOCA, she showed the whole community of artists what it's like to really to engage with the community in which you're making art. And I think she fell so in love with Los Angeles in that process that she became one of our own."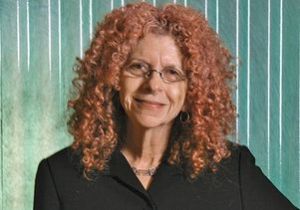 Saturday night's turnout was more illustrious than just about any award show this town usually puts on, with Salma Hayek and Francois Pinault chatting up Amy Adams and Leonardo DiCaprio, and Ed Ruscha hanging out with Frank Gehry. Larry Gagosian and Harvey Weinstein worked the room, while Eva Chow and Cindy Crawford basically just looked transplendent.
Prominent art-worlders Benedikt Taschen, Eugene Sadovoy, Stefano Tonchi, and Nicolas Berggruen were also on hand and weighed in on the ever changing landscape of the LA art scene: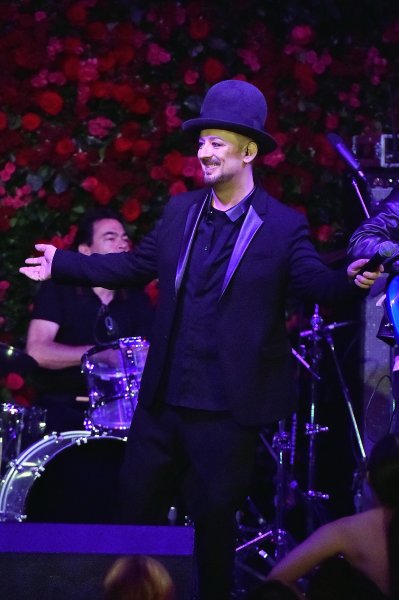 Eugene Sadovoy, collector: "L.A. has always had a thriving art scene with its rich history of art movements and dynamic local art community, but as recent as a decade ago, it would have been inconceivable that in the art world of the moment, L.A. would rule.  With the arrival of Paris Photo L.A. two years ago, it marked a decisive turning point and prompted a surprising trend.  In the white heat of the L.A. art scene, FIAC will be inaugurating it first L.A. edition in 2015 and it underscores the importance and maturity of L.A. art scene and confirms L.A. status as the world art capital."
Publisher Benedikt Taschen: "[How's it changed] In the last couple of days? [laughs] It's getting more exciting everyday here – I believe it's always been a great city, but it's undoubtedly getting more and more vibrant as an artistic hub now more than ever."
Art dealer Nicolas Berggruen: "I think L.A. is beginning to take shape. It is a new city for the art scene – it's definitely a city in the making. And because LA is not as urban as New York it's more unpredictable, but it also has a lot more invention. I think the best in America for artists, because of the versatility, is L.A."
Editor Stefano Tonchi: "We have been big fans of the L.A. art scene for many years, not just in W but when I was with The New York Times. I remember the Chris Burden installation that is now here actually in Topanga Canyon in his yard. Now… there is so much going on – so many artists – not only people coming from different cities but tons of homegrown talent and great, great galleries, old and a lot of new. Today I arrived at 3 p.m., and I did all the galleries on La Cienega and then went over to Sarah Gavlak's new space over on Highland – it's an exciting time to be in art in Los Angeles!