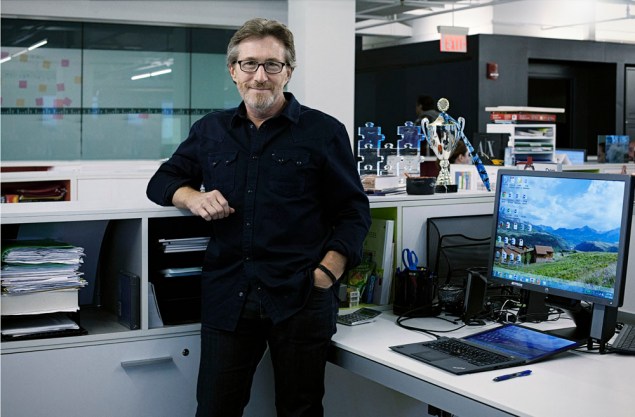 In the mid-1980s, Donald Katz and Ricky Ian Gordon used to meet in the late afternoons to jog. As they ran together in Riverside Park, Ricky, a composer and raconteur, would tell stories about his family.
His father, Sam, had worked long hours as an electrician. His housewife mother, Eve, struggled to find happiness amid the clack of Mahjong tiles in suburban Long Island. Ricky and his older sisters, Susan, Lorraine and Sheila, rebelled against their parents and the larger culture. There were bad acid trips, anti-war marches, drug addictions, marriages, divorces, untimely pregnancies and lingering family resentments.
Mr. Katz, a magazine writer, knew a good yarn when he heard one, and to him, the Gordons exemplified the postwar zeitgeist to an unusual degree. The eventual result of those jogs was Home Fires, a 624-page, non-fiction account of the Gordons and the larger narrative of America from 1945 to 1990. Each chapter is devoted to a year in the Gordons lives and draws on contemporaneous literature along with cultural and political trends to create a book that is not just the story of a family, but a socio-historical account of the second half of the 20th century. Mr. Katz spent four years on the interviews alone.
"Pretty much everything between the '40s and the early '90s that happened in American life happened to the Gordon family in one way or another," said author and journalist Jonathan Alter, who wrote the introduction to a new edition. "Millennials who read this book will have more respect for how their parents came through intact."
When Home Fires came out in 1992, it got a lot of attention. It was named a finalist for the National Book Critics Circle Award, was excerpted in Esquire, and garnered mostly rave reviews and a fair amount of publicity. Mr. Katz and various members of the family appeared on a wide interview circuit, from Geraldo Rivera to Charlie Rose. It was discussed by many book clubs and became a staple on the Jewish Book Fair circuit, helped by a story in The Jerusalem Post that posited that the problems the Gordons faced were a result of assimilation gone awry. Mr. Katz was confronted by angry readers who wondered why he had chosen a Jewish family where none of the children became doctors or lawyers.
Still, Home Fires didn't become a best seller and went out of print a few years later around the time that Mr. Katz founded what became the leading audiobook purveyor, Audible. Now, 22 years after the book was published, it is getting re-released this month as the first print book published by Archer, a new imprint run by veteran book publicist Lisa Weinert that works as a sort of hybrid of traditional and self-publishing. Earlier this year, Mr. Katz used ACX, Audible's self-publishing platform, to release Home Fires as a 28 hour and 16 minute long audiobook, read by Joe Barrett.
"I'd been preaching that a more self-reliant author should be aware of all the ways to publish their own work. So I just decided to go ahead and have it reissued," Mr. Katz said recently from a corner conference room at Audible's Newark headquarters. "The truth is, it's one of the things in my life that I am the most proud of and if it gains another few thousand readers, that's meaningful to me."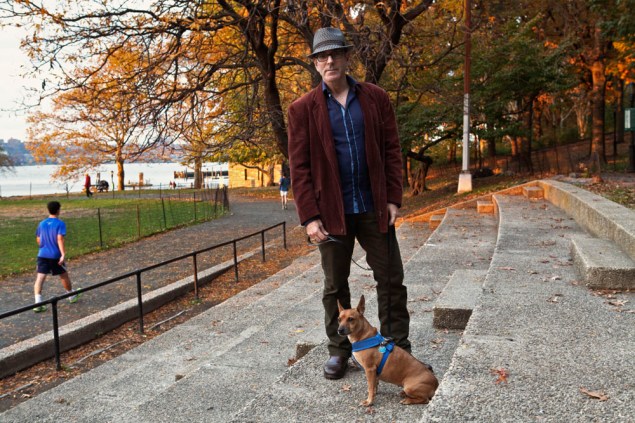 I first read Home Fires when I was 10. My mom had read it around the time it came out and enthusiastically told her friends about it. So as soon my reading level progressed beyond The Baby-Sitters Club and Judy Blume, I retrieved the book from the shelf. An only child, I preferred listening to the adults talk about the intricacies of their lives to playing with other kids, but reminding grownups of my presence inevitably made them change the subject to a more G-rated, and therefore less interesting, topic. Home Fires helped me figure out the nuances of their conversation without having to interrupt and give them a chance to remember the 10-year-old in their midst.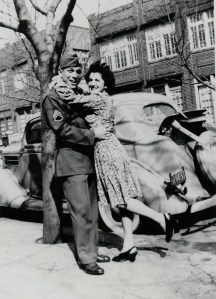 I didn't understand much of what I read at first, but I kept reading. And re-reading. I could quote passages from memory and regularly referenced things that had happened to the Gordons. Home Fires became my favorite book, one of those seminal pieces of literature that shaped my identity and made me want to be a writer.
The book begins in 1945, when a stoic soldier named Sam Goldenberg (the family changed its name to the less Semitic Gordon in 1950) returned from the war to his pretty young wife, a former Borscht Belt singer named Eve, and Susan, the daughter who was born after he left the Bronx for Europe. Sam and Eve went on to have three more children: Lorraine, Sheila and Ricky.
The young family, like so many others climbing to the expanding middle class, soon left city life for the suburban promise of home ownership in a new development in Long Island. But the postwar dream was short-lived.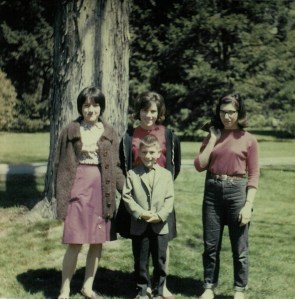 Susan went from heated dinner table battles as an argumentative beatnik to Vassar, where she balanced the Seven Sisters sartorial ideal with Civil Rights marches and jaunts to the Apollo. After a stint in Swinging '60s London, she moved to the Bay Area, where she became a well-known writer (her 1970 essay in Ramparts magazine, "The Politics of Orgasm," was anthologized in The Sisterhood Is Powerful Reader and discussed at many conscious-raising groups) and, eventually, a junkie before finally getting clean.
At 17, Lorraine, pregnant and married, moved to the Lower East Side where she gave birth to a daughter, Maggie, and got divorced not long after. She sang in an all-female feminist band and marched against the Vietnam War before becoming a devoted yogi and healer. Sheila had a less outwardly tumultuous early adulthood than her sisters but still actively embraced the culture of the times.
Ricky, the youngest, whose early musical affinity, love of opera and lack of athletic ability made him the target of neighborhood bullies, came out as gay in the early '70s and became a composer.
Through the Gordons, I learned about Woodstock and the Weathermen, Allen Ginsberg and Abbie Hoffman, the hope of the suburbs and the rebellion of the budding revolutionaries who wanted to stop the war in Vietnam. I read about Timothy Leary's exhortation to "tune in—be reborn," and the ensuing acid flashbacks (more effective than any D.A.R.E. program). I found out about Father Knows Best and Psycho, est and Arica, Ramparts and The East Village Other, Harry Stack Sullivan and John Bradshaw. Susan's first hit of crack in 1986 was described as a "vast, thrilling orgasm." I had to look up the word "orgasm" in the dictionary; crack, in mid-1990s New York, was something that even Upper West Side kids had heard about on the playground.
Some parts of their biography were familiar to me. My mother's family grew up near the Gordons on Long Island and I lived on the Upper West Side, right near the 72nd Street track where Ricky and Donald Katz went jogging. Like Sheila and Lorraine (and, obviously, thousands of others), my dad went to Woodstock. I had visited ashrams.
Other parts became familiar thanks to repeated reading.
I collected copies of the out-of-print title from used bookstores and viewed the Gordons as an odd combination of friends and celebrities. When I was 11, I looked up Ricky's number in the phonebook. Nervous and shy, I hung up before he answered but he called back (Caller ID was still cutting edge technology back then). I explained that I read the book and liked it. We made plans to get a soda later in the summer and he gave me Donald Katz's phone number. But I lost my nerve and never followed up. Getting in touch once was unnerving enough.
My literary obsession with Home Fires continued through high school, where I used the book's epigraph, "Keep the Home Fires Burning, While Your Hearts Are Yearning," on my yearbook page, and college. During a job interview at HarperCollins, which had published the book, I suggested the editor reprint it. He didn't seem impressed by the suggestion. I didn't get the job.
As I would often explain, what makes Home Fires stand out is the masterful way that Mr. Katz weaves together the family's history with the history of the time, as in the opening passage of 1969: "Ricky became a bar mitzvah–a son of duty, a man–in the late spring of the year Dwight Eisenhower died, the year Neil Armstrong walked on the moon and Richard Burton consecrated his love for Liz Taylor with a million-dollar diamond nearly as big as a cueball."
Mr. Katz interviewed hundreds of people for the book, including Eve's former mah-jong partners and Sam's masonic brothers, the kids' ex-boyfriends and husbands, therapists and childhood friends, rabbis and gurus. He spent time with the family together and in groups, flying around the country to talk to different Gordons and their web of acquaintances.
Through his reporting, he was able to recreate the Gordons' story. Using the type of evocative detail like the color of a dress that Eve Gordon wore in 1947 or volume of a particular song by The Who that was playing in the background when Susan and her husband entertained a fellow journalist at their London flat in 1966, it reads like the author was observing the family for 50 years rather than four. Woven through the story, with equal specificity, is the political, cultural and social trends during the time.
When it came time to write, Mr. Katz used an elaborate system of folders organized by year and topic and created a fort-like outline by taping together three huge pieces of acetate covered in master notes.
"I would sit inside it, with an outline that had hundreds of roman numerals on it, and basically I mapped out the dialogue and when I took the material, I'd force it into one aspect of the outline," he recalled. Once he got going, the writing process was relatively fast, if not exactly painless.
"I came out of that book realizing that there is nothing harder, physically, emotionally, psychologically, than writing well. It is literally one of the hardest things one can do," Mr. Katz said.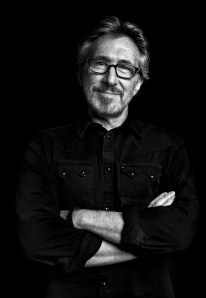 By the time he wrote Home Fires, Donald Katz had an enviable career as a magazine writer. At 23, he scored an assignment to report on the death of Franco for Rolling Stone, in what became a lengthy cover story. He was hired by the magazine as a contributing editor and foreign correspondent based in London. Although his byline was well-known and respected by the Rolling Stone staff, he strategically scheduled reporting trips to coincide with stateside editors' trips to England so that they wouldn't realize how young he really was. Martin Peretz, not long after he bought The New Republic, recruited Mr. Katz to be a contributing editor for his magazine as well, and he wrote feature stories for magazines like Fortune and had a column in Esquire .
"He wrote like a dream," Mr. Peretz remembered. "He had a kind of innocent charm with a knack for digging out deep facts."
In 1987, Mr. Katz published his first book, The Big Store, a detailed examination of Sears. He spent six years reporting it. After Home Fires, he published another book, on Nike that came out of the access he got to the company while reporting a magazine story. Despite the range of topics, all three books share an overlying theme of the big picture as demonstrated by one specific organizational structure.
In 1995, during the beginning of the first dot-com bubble, Mr. Katz was working on a book about the potential impact of emergent technologies on culture and media when he decided to start a tech company rather than write about them.
The idea for Audible, like the idea for Home Fires, came, at least in part, from jogging. No longer able to coordinate his schedule with Ricky's, Mr. Katz started listening to books on tape. "I distinctly remember discovering that when I didn't have someone to talk to, running was so boring," he said. "The first book I listened to on tape was Ten Days That Shook the World. It came in a bucket of tapes. It was so frustrating to change the tapes while I was running."
After talking to a computer scientist friend, he realized that since it was technically possible to digitize audio files, it could be used to disrupt the dowdy realm of Books on Tape. It was just a matter of creating the technology. So in 1997, Audible came out with an early MP3 player, three years before Steve Jobs called Mr. Katz to tell him about his new product: the iPod (Audible supplies all of Apple's audio books). In 2008, Amazon bought the company for $300 million. Mr. Katz is the type of CEO who is on a first name basis with everyone from the receptionist to engineers. Mr. Katz has a corner cubicle in the open office in Newark, NJ, a city that he has taken an active interest in revitalizing and a short drive from his house in Montclair.
According to Mr. Katz, part of his willingness to leave writing behind and found a tech company, a smart move in retrospect but a risky decision at the time, was that he felt like he had reached a professional peak with Home Fires.
"I looked at my execution on a book like my Nike book, which far outsold Home Fires, and I looked at other things, and I just thought to myself, I don't know if I could beat my own best," he said. "I think it freed me up to try something different in my life."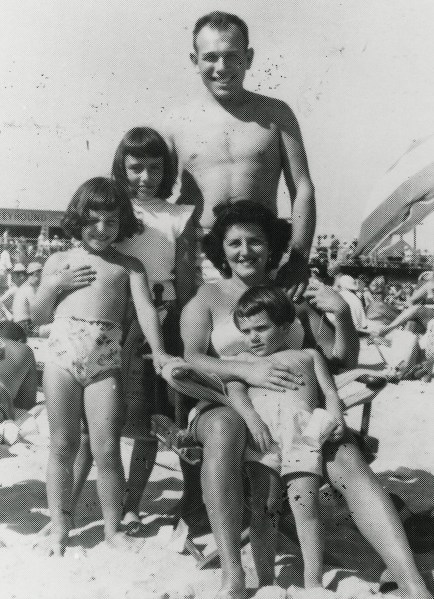 When the book came out, it prompted discussion about the Gordon family, which in many ways zeroed in on the nonfiction element that made the book so powerful. It was the true story of real people's lives, names unchanged, identities unobscured, family dynamics examined. But while that made for a stronger narrative, it also meant that, especially for some of the Gordons, the finished book brought up intense feelings. Reading 624 pages about their family fights and resentments, personal tragedies, broken relationships and struggles with addiction and dependendence, as depicted by an outside observer, was an understandably jarring experience.
"When you create characters out of real people, they become fictionalized. So it's hard if you are a principal character to see yourself as being entirely who you were," Lorraine's daughter Maggie told me over
the phone from Australia, where she lives with her family and is a writer. She remembered that she was reluctant to participate and was not very forthcoming. "When you have a conversation with somebody you can tell them about the wacky things about your family, but when something like that is actually documented in a book, it's hard to read."
Sam, who died in 2001, never read the book because he found it too painful to re-live many of the emotional moments he had already endured. Susan, whose first memoir about addiction and recovery came out in 1994, felt like it was overshadowed by Home Fires (something The New York Times noted in a review of her book, Take the Long Way Home). Lorraine initially felt like she came across as a caricature and Sheila was dismayed that the book reflected the sense she had growing up that she "disappeared" in her own family.
But time has made it easier for some family members to feel distance from their portrayals in the book.
"I started to have a sort of healthy detachment from the book," said Sheila, who now lives with her husband in Florida and is an accomplished painter. "I looked at it as being about another family that was just like my family. I started being more detached from the personal feeling, and it got much easier."
In an especially sad twist, the book has taken on an added sense of poignancy in the intervening years. As Ricky writes in Afterword of the new edition, he and Sheila are the only immediate family members still alive. Susan died in 2005, Eve in 2012 and Lorraine less than a year ago.
While listening to the audiobook alone in her car not long ago, Maggie remembered, "I had tears falling down my face and I said out loud 'That's good advice, Grandpa.' It brings people back."
Sheila is waiting to listen to it until she feels stronger after a year spent grieving for her sister. Ricky's longtime partner Kevin steered clear of the book over the years because, he "didn't want a manual to my life," Ricky explained. But they have recently begun listening to the audiobook together.
"We were the family that served as a chassis through which the times are seen. It's interesting now, after all this time and after most of us are gone," Ricky said. "So I listen to it now and I just think, who cares? Who judges Susan or Lorraine? I just think they are so cool and so unbelievably out there."
Meeting Ricky earlier this month felt both completely surreal and oddly familiar. We drank tea in his Upper West Side livingroom, the same one I read about, surrounded by Sheila's paintings and family photos. A colorful sweater that Susan knit hung from a door and a shawl made by Lorraine hung on the back of a sofa. Ricky wore his father's masonic ring. The note that Joni Mitchell sent to Ricky in 1970 is framed over his piano.
"You really do feel like you get to know that family when you finish the book," Mr. Alter said. He suggested I get in touch with Ricky, whom he had wanted to meet ever since he finished reading Home Fires.
That sentiment, it turned out, was shared by many who read the book. While I may have been the youngest reader to reach out, I was far from the only one.
"In the beginning it came up a lot, and it was a little bit strange because some people felt like they knew you even though they really didn't," Sheila explained. "I really don't go out of my way to tell people about it. My husband brings it up sometimes, and I give him a dirty look, because it's a little bit embarrassing to have your life out there."
But like the Louds of PBS's 1973 An American Family, a comparison that comes up frequently when discussing Home Fires, the passage of years has effectively transformed an intimate examination of one family into a broader historical account of a specific era in American life. And to a large extent, that was Donald Katz's intention all along.
When the book was first released, it ended at 1990, a time when baby boomers were still trying to understand their youth and grapple with its impact as they entered middle-age. Now, more than two decades later, the changes that roiled the Gordons and countless other families are worth revisiting, even if they have become a dim memory.
And it's a hell of a story.