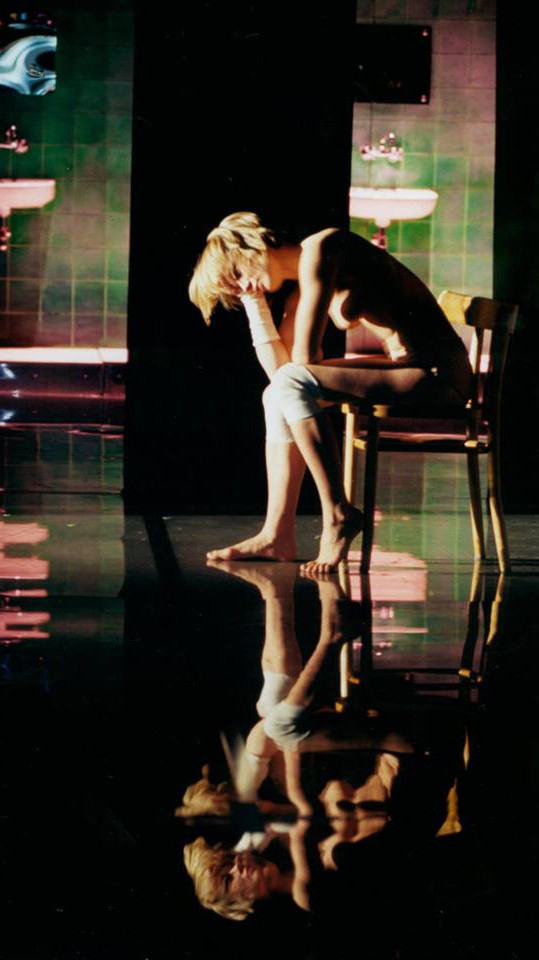 What's up with those shows where at the end, you're not sure if it's over or not? The stage empties of actors.
Beat. You're waiting for them to come out in a line. Beat.  Should you start clapping?  Beat. At that point, I don't really feel like clapping anymore if I did before. I feel like the director, in her or his artsy seriousness, is trying to make the audience feel uncertain or uncomfortable, purportedly in concert with the themes of the show. Oy.
"It was very important for me not to take a bow at the end," said Magdalena Cielecka, the lead of the show in question in an interview. "I didn't want to destroy the illusion." In this case, I surmise, the illusion of the character's crippling mental illness.
Provocative British playwright Sarah Kane suffered from that condition and sadly hung herself at 28, shortly after completing her last work ,4:48 Psychosis, so named as that was time she'd wake every morning in the grip of her despair. The play, a bleak and poetic exploration of her troubled state of mind, was originally produced at London's Royal Court in 2000 and "for a period of time it felt like every depressed 20-something actress in the country was mounting a production," said an actress friend of mine.
St. Ann's Warehouse in DUMBO a presented a two-week run of the American premiere of the Polish language revival of the play featuring Ms. Cielecka, a Polish television and film star, convincingly channeling Ms. Kane's final desperate struggle.
This striking actress wore the universally acknowledged uniform of depression, sweats and a t-shirt, her blond hair pulled back into a ponytail from her intense high-cheekboned face as she rides the rollercoaster of her emotions against the backdrop of decayed green hospital tiles and a row of sinks and mirrors. The director, Grzegorz Jarzyna, adapted the text to show the lead's failed attempts to reach beyond her isolation and accept help from mental health professionals and those closest to her.
This unrelenting and dimly lit 60-minute production ends with a circle of light on Cielecka's face as she speaks directly to the audience repeating the phrase "watch me/ vanish." It was not easy to watch, but it deserved a bow.