Seated at a Irish cop bar in Washington Heights the other afternoon, Joselyn Martinez could use a glass of wine. She slowly rubbed her neck and shoulders, which were stiff and painful from stressing over her father's case.
The stress wasn't for naught; despite her father's alleged killer finally having been arrested in 2013 — 27 years after the fatal shooting took place a few blocks away, and thanks, in part, to years of dogged investigative research on Ms. Martinez's part — a judge made the surprising ruling on Oct. 30 that the case would be dismissed. Now, Ms. Martinez has made it her full-time unpaid job to force the appellate court to reverse the judge's decision.
Ms. Martinez, an actor and model, was wearing shimmery make-up, and her long, dark hair was perfectly coiffed.
"I want this appeal," she said with fiery intensity.
***
It was back in 1986 that three young men entered the Dominican restaurant belonging to José Martinez, and began making inappropriate comments to a waiter. Mr. Martinez and others reportedly threw the men out of the Inwood restaurant, but a fight ensued out on the street. One of the men, then-16-year-old Justo Santos, allegedly fired the fatal shot into Mr. Martinez's chest.
"This guy, he runs away — he kills my dad and he just runs," a frustrated Ms. Martinez said, recalling how Mr. Santos immediately fled to the Dominican Republic.
In 1987, during a phone call from the D.R. with NYPD detective Joseph Rivera, Mr. Santos, according to the New York Times, confessed to shooting Mr. Martinez; he claimed, however, that he was being choked when he fired the gun, and that he acted in self-defense. Still in the D.R., Mr. Santos also reportedly pleaded guilty to a crime related to Mr. Martinez's death, and served a year in prison. Ms. Martinez told us he was never extradited back to the U.S., and the murder case was closed.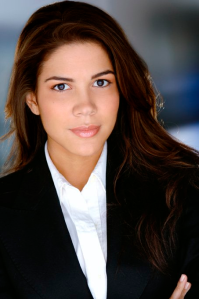 But Ms. Martinez, who was 9 when she lost her father, felt like justice had not been served. Starting in 2006, through a combination of social media searches and poring over case files, Ms. Martinez began to track down her father's alleged killer. Mr. Santos, she discovered, had re-entered the U.S. and obtained citizenship by lying about his criminal history. Her research led to his arrest in Miami — nearly three decades after the shooting — in June of 2013.
After numerous hearings, Acting Manhattan Supreme Court Justice Robert M. Stolz ruled on Oct. 30 that the case would be dismissed — a decision Ms. Martinez called "absolutely horrific" and "mind-boggling." 
"Finally, . . . I find the guy — and now this?" she said. "Wow, amazing, another rock. It's like, what else can you throw at me?"
Though New York State has no statute of limitations on murder, Mr. Stolz based his decision on 1978's People v. Singer case, which stated "unreasonable delay in prosecuting a defendant constitutes a denial of due process of law." In other words, Mr. Santos could avoid a murder trial because it had taken so long for the cops to arrest him.
"I love this country, I was born here, and I believe in our Constitution," Ms. Martinez said, "and I don't even know what to make [of this]. On so many levels this is just wrong and disturbing … I think the right to the speedy trial should be void once the first action is to leave."
Ever since Judge Stolz dismissed the case on Oct. 30, Ms. Martinez has been trying to get the appellate court to reverse the decision, and hopefully bring her father's accused killer to the trial she believes is warranted.
To raise awareness of her and her family's plight, Ms. Martinez created a change.org petition that has garnered over 7,600 signatures. She also will lead a march that will start at 1 p.m. on 179th Street, and end on the corner of Dyckman and Nagle Streets — the very spot where her father was shot back in 1986. It's no coincidence that the march will take place on Nov. 22, the same day on which her father died.
"Instead of being home and maybe crying — which is what I did many times when November 22 came around — I'll do a march. I'll do something," Ms. Martinez said. "[The most important things are] to honor my dad, and bring it to the attention of the appellate court. People don't want this. People don't like injustice."
Did Ms. Martinez suspect, the Observer asked, that part of the reason the judge dismissed the case was that the alleged murder happened so long ago, and that Mr. Santos — who now has a family, job, and U.S. citizenship — had established a new life since?
"I absolutely think so," she said.
Instead of dismissing the case, Ms. Martinez thinks the judge, if anything, should have been harder on Mr. Santos.
The pain, she recalled, often became apparent in small, unexpected moments — teachers trying to get her to make Father's Day cards in school; overhearing friends speaking to their fathers on the phone.
"There was one time I was in a shoe store," Ms. Martinez said, "and there was a man with his daughter, and he was asking me, 'What do you think?' Her shoes weren't fitting well — should she get the smaller size or the bigger size? And I helped them … and then I watched them leave — I kind of waited — and I saw her skip along and hold her dad's hand and I was like, wow."
If the appellate course decides not to reverse the decision, Ms. Martinez isn't sure what she'll do — she'll go with her gut when the time comes, she said. She certainly never expected that achieving justice for her father would take this long.
"As much work as it is — and as hard as it's clearly becoming — I don't regret one bit of it," Ms. Martinez said, "because I'm way further than I was."