Rules are pretty simple, and are as follows: Find any image of Sweet Dee (Kaitlin Olsen) from It's Always Sunny in Philadelphia looking or acting in a manner consistent with Carrie Mathison (Claire Danes) on Homeland. Okay? GO!
This is basically season 4 of Homeland, but with less drones:
Just whenever she needs a favor from Senator Lockhart:
She's been busy being station chief! She's got a busy life! Leave her alone!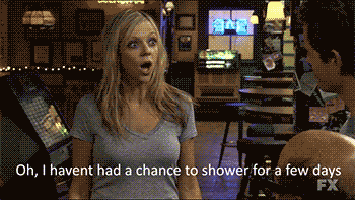 Fine. You want her to hang out with her own kid? I wouldn't do that if I were you.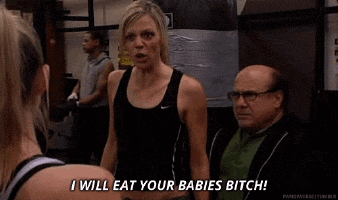 She is unafraid of being silenced within her own organization.
Look, no one's saying she's the most stable CIA agent on the field right now.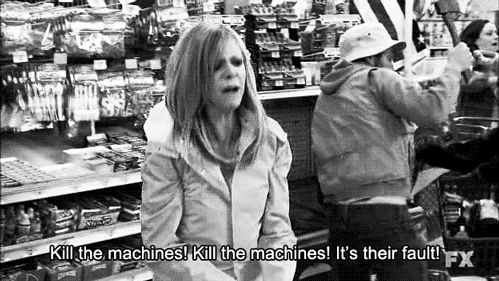 But she's aware of her problems and is learning from them.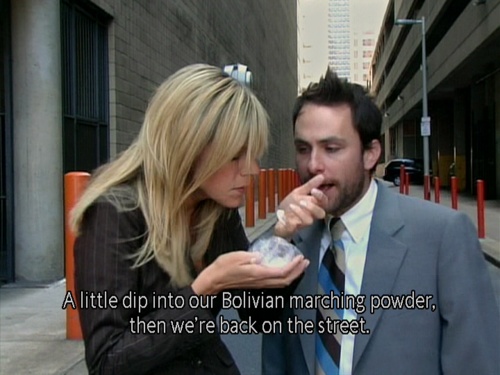 Mostly though, she's just got the worst taste in guys.
Like cross out the no-no word below and replace it with "terrorist." Isn't that literally the plot of Homeland seasons 1-3??
And season four?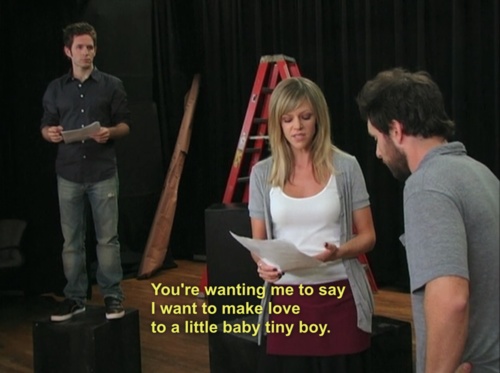 Literally these two could have been separated at birth: