This past week most of Jersey's political bandwidth was sucked up by the League of Municipalities' annual convention-pooloza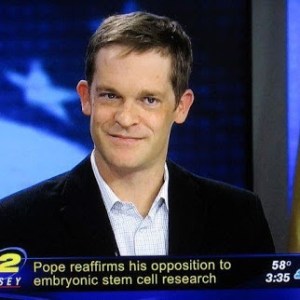 down n Atlantic City.  I put together this list of newsy odds-n-ends that may have escaped your attention while you were busy schmoozing.
RGA
Nov 4th's election results continue to trickle in. There were a few notable late-breaking results, including the Alaska governor's race (where the GOP incumbent conceded this past week) and Colorado and Connecticut (which both broke late for the Dem incumbents.) Chris Christie, as head of the Republican Governor's Association, is responsible for electing as many GOP governors as possible.
On November 3rd there were 29 GOP Governors in the US. In January, there will be 31.
So despite crisscrossing the nation for months to raise (and spend) $130,000,000, the Christie-led RGA only moved the needle two spaces. Which is kinda like shooting two birding over 30-something holes. A good day for Chris Christie? Sure, but it's hardly this amazing result that Chris Christie's pushing.
And you know what other GOP Governor had a good election day?  Christie rival Scott Walker of Wisconsin who 
was not shy
 about perceived lack of support  from Christie's RGA in this, Walker's 3rd statewide win in four years.
Christie's RGA duties call him out-of-state frequently, including right now.  He's in sunny Boca Raton fêting and toasting himself, his fundraising prowess and his ability to convince the world that a pick up of two is some sort of revolution.
In a GOP wave election like we just had, two pick ups should be the the cover charge, a bare minimum.
Gov. Christie's very unscientific response to the recent Ebola scare continues to draw dim views.
On Tuesday
, relief organizations including Doctors Without Borders said their efforts to recruit healthcare workers to respond to the outbreak in West Africa "
have been hurt by mandatory quarantines
for returning healthcare workers enacted last month by New Jersey Gov. Chris Christie."
This follows a scathing editorial from Kaci Hickox, the nurse who volunteered to treat Ebola patients only to be used as a political prop by Governor Christie upon her return from Siera Leone.  Hickox:
"I was quarantined against my will by overzealous politicians after I volunteered to go and treat people affected by Ebola in west Africa. My liberty, my interests and consequently my civil rights were ignored because some ambitious governors saw an opportunity to use an age-old political tactic: fear. Christie and my governor in Maine, Paul LePage, decided to disregard medical science and the constitution in hopes of advancing their careers. They bet that, by multiplying the existing fear and misinformation about Ebola – a disease most Americans know little about – they could ultimately manipulate everyone and proclaim themselves the protectors of the people by "protecting" the public from a disease that hasn't killed a single American."
Did you catch that one last detail? The "hasn't killed a single" American bit?
Gambling on the Environment
Newly minted Congressman Donald Norcross voted this past week to approve the controversial Keystone XL pipeline to move Canadian tar sand crude across America to the Gulf of Mexico
for export
.  It was his first vote of consequence in the US Congress.
Put the potential environmental hazards of a 1,000 pipeline to the side. Never mind that, once refined, the oil will be shipped abroad. And for pete's sake try and ignore the distinct possibility that the permanent job predictions on this are wildly optimistic. In a statement, Rep. Norcross explained his YES vote: "I'm following through on my commitment to be an independent voice for South Jersey."
Then he turned and voted to give Nancy Pelosi another two year hitch leading the Democratic caucus. Because, gosh, nothing says "independent voice for South Jersey" quite like a vote for Nancy Pelosi.
Gambling on Gambling
The region's gambling industry continues to cannibalize itself.
On Wednesday
, Philly approved its second casino site in the Stadium district (located just steps from the Walt Whitman bridge.)  This means residents of Camden and Gloucester Counties no longer have to drive an hour to get their Slots/Poker/Booze fix.
Why "DO AC" when you can do Philly instead (where, incidentally, smoking a joint is revcently decriminalized?)
After starting the year with twelve casinos Atlantic City will close 2014 with "only" 7. This inevitable correction/downsizing has put nearly 10,000 workers out of work while bringing New Jersey's most venerable seaside resort to its knees. Astonishingly we're looking to
more
gambling to fix the industry's dwindling fortunes. Now our leaders are pushing sports betting as the next panacea. The debate to legalize sports betting is an interesting one, especially with NBA commish
Adam Silver's recent call to end the ban
. But supporting something philosophically is not the same and legalizing it in a costly and vain attempt to save an already over-saturated gambling industry. When gambling was legalized in AC in 70s it was supposed to lower our property taxes and we all know how that worked out. Talk of sports betting in NJ, additional casinos in North Jersey, and slots in Monmouth County, that's all equally delusional.
The good news (if you're not a Chris Christie fan) is that Atlantic City has imploded on the Governor's watch. He'll blame everyone else for it of course, but that won't stop Christie's GOPrimary rivals from reminding the universe how badly AC has fared these past 5 years.
"Any governor running for president wants to be able to point to successes in his state," Rutgers University political scientist Ross Baker said. "Christie has a problem in Atlantic City."
And you can pretty much bet on that last one.
Jay Lassiter is a NJ political gadfly beset known for helping to bring medical marijuana to the Garden State. He's not near enough to score a ticket to Steve Fulop's pool party. You can follow him on Twitter
@Jal_Lass
.