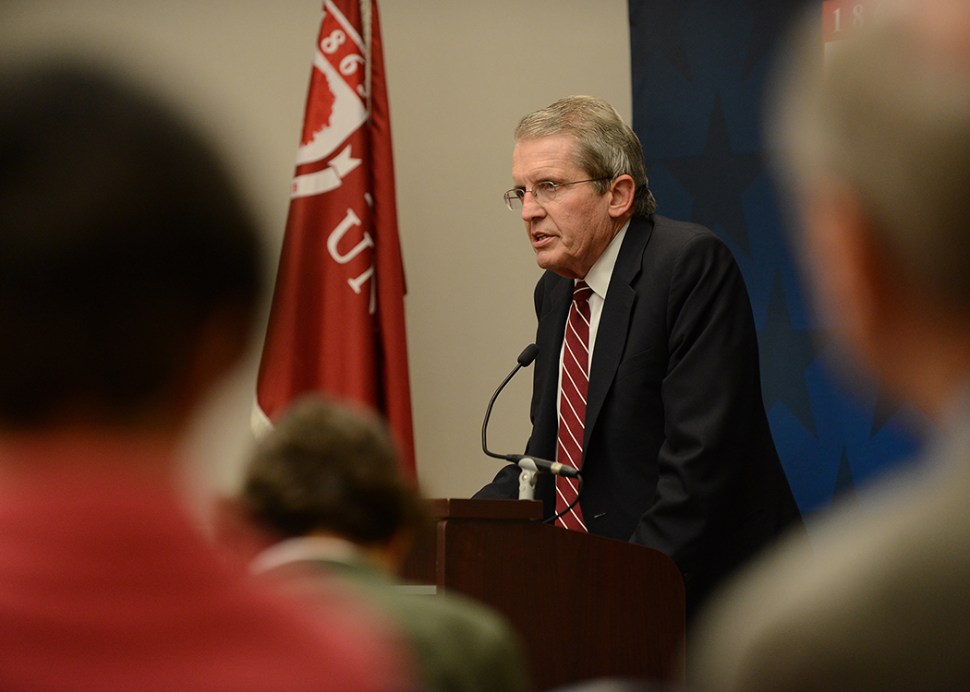 Jeff Bell may not be joining the wave of newly-minted Republicans representatives heading down to Washington next week, but that hasn't kept the self-described "election junkie" from drawing some hard-learned conclusions from the results of last night.
According to the now three-time Republican Senate hopeful, who's finally "hit ground" after jumping in to challenge victorious U.S. Senator Cory Booker (D-NJ) last year, Republicans have only passed their first hurdle — now, with majorities in both the Senate and the House, they must show they can actually get to work.
"I think it means that Republicans are on trial," Bell, referring to Republican wins here and nationally, told PolitickerNJ in a phone interview this morning, just several hours after conceding a hard-fought defeat in his race with Booker. "It's one thing to have the House or the Senate, but now they have to show that they can pass legislation and get it to the president's desk, and whenever possible negotiate with him, if he's willing. And he may not be."
The Republican wave that has the political world abuzz today includes wins in contentious Senate races across the country, from Colorado to Iowa, where conservative hopefuls trumped their Democratic opponents to help herald a new majority in congress's upper house. All told, Republicans now hold at least 52 seats in the senate (some races haven't been decided yet), up from 45. And in the House, the GOP strengthened its majority, picking up at least 11 seats.
But far from over and done with, Bell pointed out that Republicans' efforts in this year's election mark only just the beginning of the work that lies ahead for the party. That includes preparing for 2016, when the presidential primaries will present another opportunity to make inroads into the national political landscape with a strong Republican candidate. Right now, political observers see few competitive contenders out there, with most names being considered — from Kentucky's Rand Paul to New Jersey's Chris Christie to even Florida's Jeb Bush — still polling low compared with the Democrats' likely nominee, Hillary Clinton.
"I think that what the Republican Congress do is going to be very important for 2016, because none of the prospective Republican candidates have much in the way of numbers," Bell said. "What the House and Senate do in the next two years will be very important in setting a framework for Republicans' effort to win back the White House in 2016."
Bell, who surprised some with his decision to take on a comparatively better-funded and better-known incumbent like Booker in this election, ultimately couldn't gain traction among voters with his policy-dense campaign positions and lack of funding. And yet, his name on the ballot didn't quite have the disastrous effect some were afraid it might on down-ballot races in New Jersey — Republicans generally came away with big wins in their more uncertain contests, such as South Jersey's third congressional district race, where businessman Tom MacArthur won handily, and in North Jersey's fifth congressional district, where incumbent U.S. Rep. Scott Garrett stomped a hopeful Roy Cho.
The party also maintained control on a number of county freeholder boards, in places like Burlington, Monmouth, and Ocean.
Bell, who conceded defeat last night at his campaign headquarters in Teaneck, after capturing just 41% of the vote, expressed a sigh of relief upon hearing about those victories.
"Oh that's great, well now they can't accuse me of dragging down the rest of the ticket," he laughed.
Asked what his own political future holds, Bell said he has no specific plans — yet.
"In situations like this I just think it's a good idea to take it easy for a few weeks and just try to absorb what happened, not just in my race but overall. From there, I'll see what future options seem appropriate," he said.