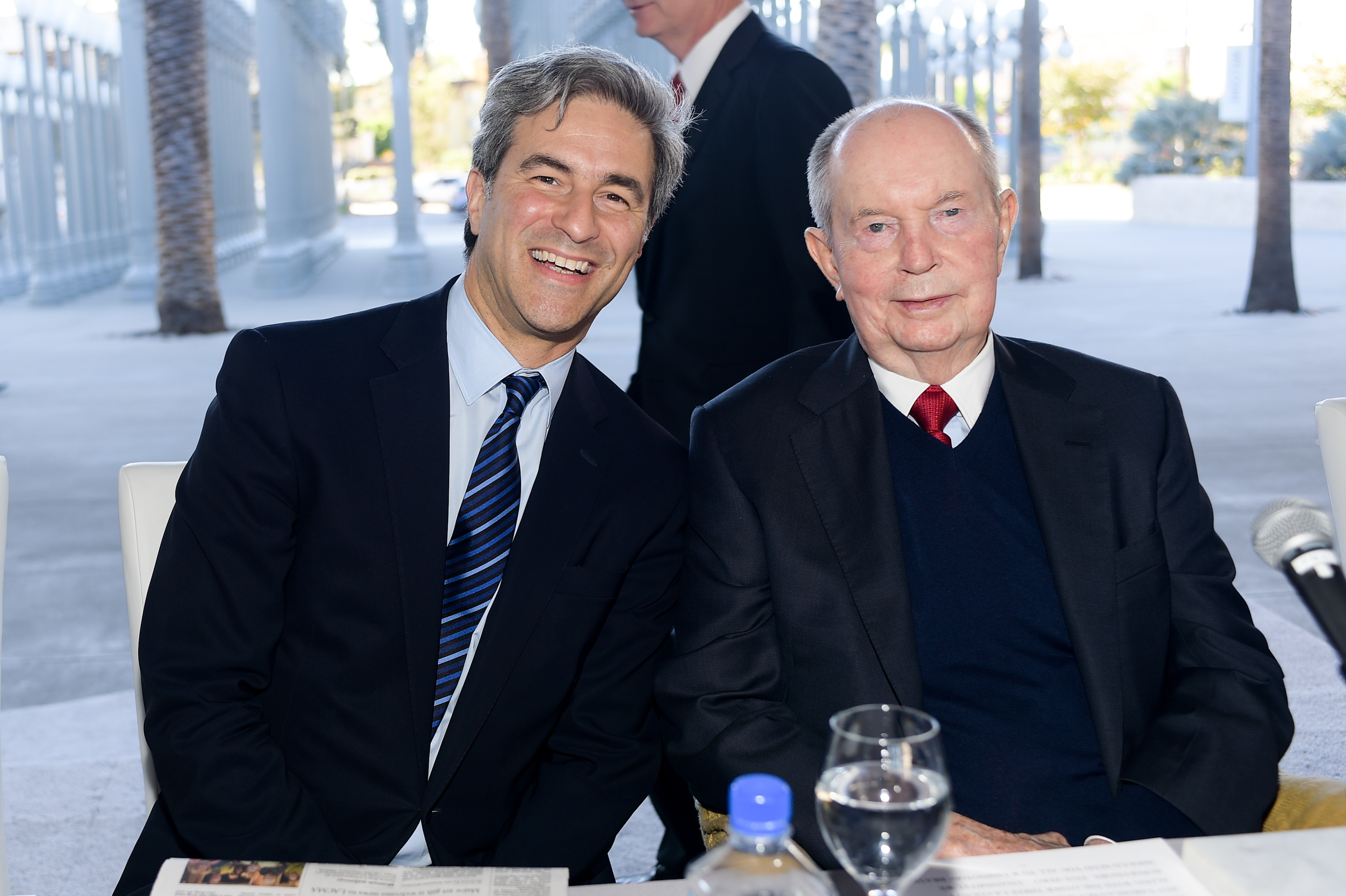 Yesterday, the Los Angeles Times revealed that press-shy billionaire Jerry Perenchio, the former CEO of Univision, would donate 47 paintings to the Los Angeles County Museum of Art upon his death. The collection, estimated to be worth $500 million, includes Monet's "Le Jardin de l'Artiste à Vétheuil" and other cherished French Impressionist classics, as well as later works of equal importance. Never has the museum received this kind of game-changing, world-class collection in one gift.
The donation will only go into effect as long as LACMA completes construction on its new building, set to be erected by 2023. But that is looking like it shouldn't be too difficult: The Los Angeles County Board of Supervisions allocated $125 million in taxpayer money to help ease the $600 million cost of the new site, which will curve through the La Brea tar pits.
And so, flush with the prospect of cash and masterworks, LACMA director Michael Govan joined Mr. Perenchio, along with board members and local politicians, outside the museum Thursday morning to chat about the gift, and the new building.
"It is an historic day, because in broad strokes—and also with sparkling detail—we are able to paint you a portrait of LACMA's future," said Mr. Govan, to the crowd.
It would not be the last of the art metaphors.
"What is a building, at a museum? It's a frame for art," he said.
Then he began getting into the artists in the gifted collection, remarking upon how each related to their city that will soon be their home forevermore.
"Particularly relevant in Los Angeles is the great painter of light, Claude Monet," Mr. Govan said. "There are three Monets in the collection. LACMA could never afford to buy these paintings on our own."
With that, he began to address the man of the hour.
"Jerry, we are well aware of how long you're avoided the spotlight, so this is really inspiring," he said. And then he ceded the mic to Mr. Perenchio.
"This is truly a special day, and a special time, for us who live in Los Angeles," he said in a brief speech that showed the shakiness of his voice. "I've lived in Los Angeles for over 70 years. My family and I are honored to by able to give something back to it."