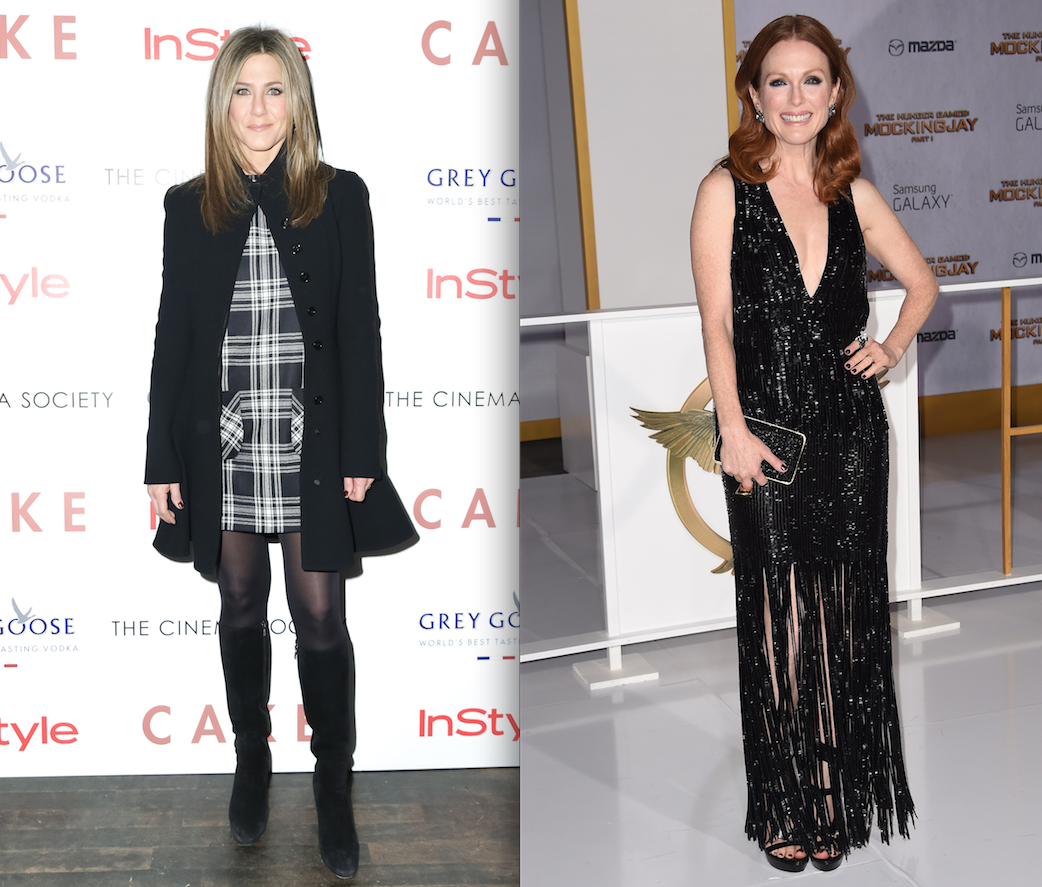 This week, we're throwing you a bit of a curveball: these two A-listers traded coasts for events last week and did their best to fit in with the locals. Quintessential Cali girl Jennifer Aniston was attending the Cinema Society's screening of "Cake" at the James Hotel in Manhattan, while New Yorker Julianne Moore headed to the left coast for the massive premiere of Mockingjay, the third film of the Hunger Games franchise.
Many Californians' idea of New Yorkers is that we wear all black, all the time. This appears to have been Ms. Aniston's thought process. Unfortunately, she chose a coat that would have been of-the-moment about three years ago, and a jumper that looks like what we wore to Catholic school. Who can blame her, though? Living in SoCal, she probably hasn't even seen a wool coat in eons.
Meanwhile, Ms. Moore went a classic route, channelling old-school Hollywood glam with pin curls and a plunging, sparkly gown. And, yes, it was black. You can't take the New York out of the girl.
We have to give this round to Ms. Moore, who has taught us a golden rule here: when you're out of your element fashion-wise, it's better to go the classic route than to attempt anything trendy. This puts the score at 8-3 in New York's favor.