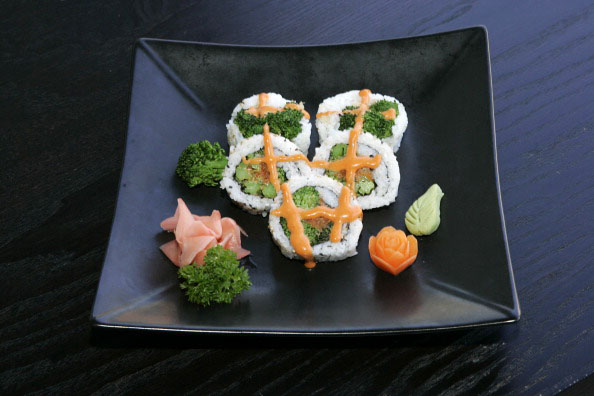 Despite the proliferation of Paleo in fitness and diet circles recently, foodies and health experts remain skeptical of the high-protein diet, which at its worst allegedly claimed the life of famous propronant Dr. Atkins. In contrast, the macrobiotic diet, based on mainly vegetarian food is enjoying a resurgence, as science steadily unveils more positive evidence for its consumption.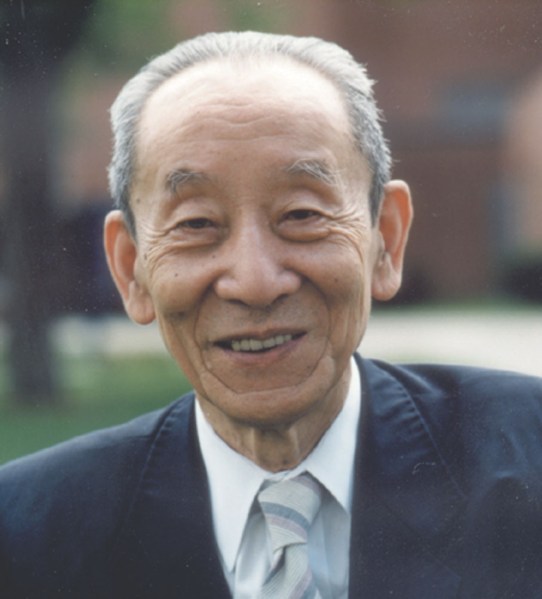 Macro eating has shed an old-style hessian-and-sandals image and thanks to useful alliance with fashionable favorite sushi, has re-emerged as the go-to diet for healthy-living gurus and celebrities. Gwyneth Paltrow and Scarlett Johansson, for instance, adhere to the modern, hip version of macro largely instigated in the U.S. by master and co-founder of the Kushi Institute, Michio Kushi. Based on the teachings of the father of macrobiotics, George Ohsawa, Mr. Kushi promotes returning to a traditional diet of whole, natural foods as a way to experience better health, mental balance and deeper joy.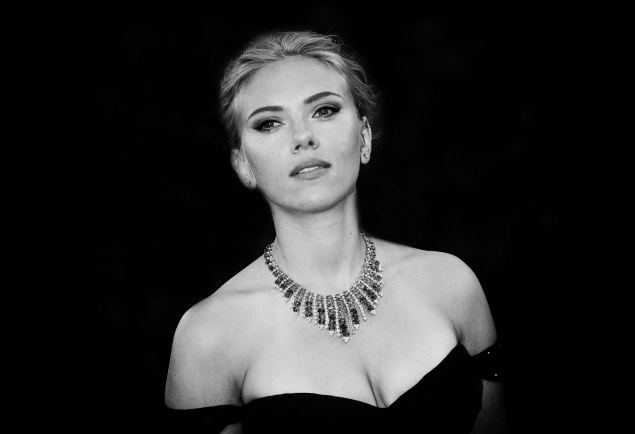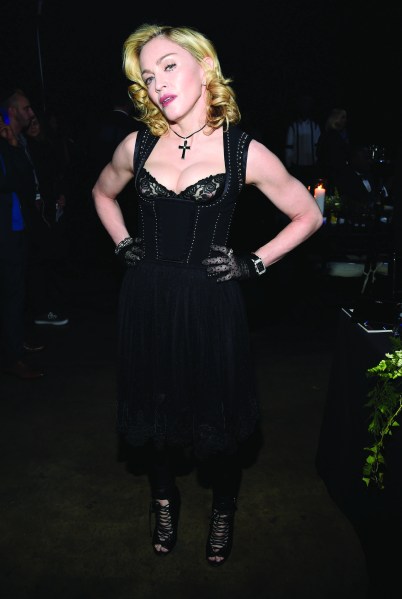 Need a macro chef? The Kushi Institute is where Hollywood types go to find their macro chefs. As well as long-term training, week-long programs on macro food prep and teachings take place on an idyllic campus in the Berkshires. Kushi chef Chris Jenkins, who gives hands-on demo sessions in hand-rolling vegetarian sushi and scrambling tofu at the institute, was recently hired by Madonna to make tempura for a party. The energy of the person cooking is paramount in macro world. Madonna's Kushi-trained, full-time private chef for nearly 10 years, Mayumi Nishimura, doesn't even bring kitchen assistants in to help her because "if someone is not enjoying their day," it affects the food.
Los Angeles-based chef and Kushi-alumna Nadine Barner cooked and travelled with Sting and the Police on the occasion of their reunion a few years ago. According to Alex Jack, general manager of the Kushi Institute, it was "because Sting knew that his voice actually improved very quickly and very dramatically when she cooked for him." Mr. Jack, a lithe and agile 69-year-old is a close friend of Mr. Kushi, with whom he co-authored numerous books.
New York City's macro devotees head to Souen in Soho, an organic macro-biotic restaurant opened by Kushi-trained Masaaki Yamaguchi in 1971. It is a place where musician Patti Smith "gets a lot of nervous attention," said waiter Luke Stevens (a Ms. Smith fan once slipped him a poem to give her), actor Harvey Keitel (knows the waiters by name) and Flea, bassist of the Red Hot Chili Peppers, go for natural nourishment.
"I was just at Souen today picking up a little dessert," said Barneys New York creative ambassador, Simon Doonan, who revealed he became a vegetarian in high school because it was a "hip, trendy thing to do, like smoking pot and listening to Pink Floyd," and took up macrobiotic cooking when he moved to Los Angeles from England. Back then, he said, it was the only hope for his then boyfriend, and other people living with HIV and AIDS, but he also loved it. "I honestly think that a lot of people don't necessarily take to it. But I always found it delicious and yummy. I remember waiting to interview Madonna for Elle magazine and her cook brought in some macro nibbles and I was just so delighted."
Mr. Doonan noted that in the early days, he "was a kitchen slave," which sums up the huge learning curve of cooking macro.
Mr. Doonan was just as delighted to find a fellow macro-ite for his book Wacky Chicks: Life Lessons from Fearlessly Inappropriate and Fabulously Eccentric Women (Simon & Schuster), Jessica Porter, a hypnotist and author of two books including The Hip Chick's Guide to Macrobiotics: A Philosophy for Achieving a Radiant Mind and a Fabulous Body (Avery Publishing). Ms. Porter, he wrote, "has done much to improve the image of the macrobiotic milieu, a world all too often dismissed as a dreary and tasteless hellhole of Japanese stoicism."  It's the book he gives the housekeeper to use for recipes when he and husband Jonathan Adler eat in. Despite the fact that Mr. Adler eats steak when they dine out and is what he calls a "New Jersey Paleo," Mr. Doonan is 80 percent macro. "All the years I was fully macro I never got colds," he said.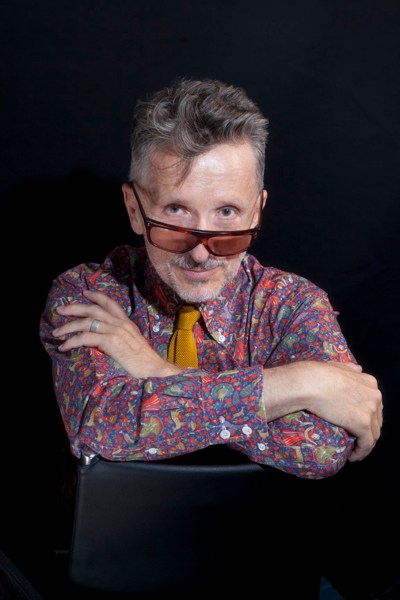 So why, with all the chic, artistic and celebrity-studded fans —including John Lennon and Yoko Ono back in the day—are macrobiotics fans so quiet, unaggressive and underground compared to the Paleos, who are so vocal and viral? Paleo is even louder than the righteous vegans, whose conscience can be clear by eating PETA-approved, highly-processed foods from Cap'n Crunch Peanut Butter Crunch Cereal to Fritos, which are shunned by both macros and Paleos.
The Hip Chick author Ms. Porter muses: "The Paleo diet has become so popular because it speaks directly to men; there is this caveman element to it that mobilizes a certain masculine energy.
"You have a diet that organizes itself around eating meat—that's a principle food. And meat creates a hot, feisty, muscular, and competitive energy, on which our world runs.  In contrast, the macro diet centers itself on whole grains. Whole grains make for very peaceful energy. Monks eat them, as did our ancestors. Whole grains calm the nervous system with B vitamins. But this inner peace is not exactly what our world is about.  It's not a sexy selling point."
Can overweight people choose between the two for dramatic weight loss? Are the diets healthy?
"Both diets eliminate highly refined carbohydrates and processed foods," Ms. Porter added.  "So you're no longer eating white flour out of a box. Both diets are based on real food, that's gonna make just about anyone lose weight.  The macrobiotic diet encourages the consumption of whole grains, which have been proven—in their whole form—to encourage weight loss, and the Paleo diet does not." However, most macro eaters are not primarily concerned with weight loss, but health. "Animal protein," she added, "is also very acidic which leads to inflammation which is connected to many illnesses."
Then there is the notion that the Paleo diet is not only inauthentic, but "even a little bit silly and confused," according to one scientist.
"There's an attraction to extreme diets for a lot of people, and they tend to cycle through them like fads," observed Dr. Christina Warinner, assistant professor of anthropology at University of Oklahoma. She distinguishes between what she calls the fad diet and the actual Paleolithic diet, which "would have a lot of fiber in it, and vary a lot depending on the climate and region."
Ms. Warinner received extreme mail—"love mail and hate mail and nothing in-between"—after a TED talk she gave debunking the so-called Paleo diet, which is animal-protein based and pretty much avoids all grains— her scientist colleague found barley starch in the teeth of Neanderthal man during research—which pretty much blows a hole through the caveman diet of no grain. "Plants decompose really easily, but things like bones preserve for very long periods of time," said Dr. Warinner. "This gives the false impression that animals were the primary food source."
Alexis Lass, 37, a former dominatrix and author of The Posh Girl's Guide to Play: Fantasy, Role Play & Sensual Bondage (Seal Press) credits switching to a macrobiotic diet last year for glowing skin and banishing her addictions. "After six months I didn't want cigarettes or alcohol. It's a goddess diet. I love it more than my boyfriend. And I'm skinny!" she said. "After the first three weeks, the sugar and cheese cravings burn away," said Ms. Lass. "Gawd, the Paleo is a fad fraud. The Paleo diet is a deceptively cool packaged Atkins diet, which kills you. People's cholesterol rockets, pulmonary problems, yuck. Bullshit."
"In the last few years in the trendy food arena there's been this sort of weird Paleo take over," said Mr. Doonan. "It's hard to go out without finding things that are soaked in lard and sprinkled with pigs' feet. I find myself longing, wishing I was at Angelica Kitchen having the macro plate they call Dragon Bowl." He's not one to proselytize, however, as "everyone has to go on their own journey. I know plenty of people who live on Reese's Peanut Butter Cups—and they look fantastic."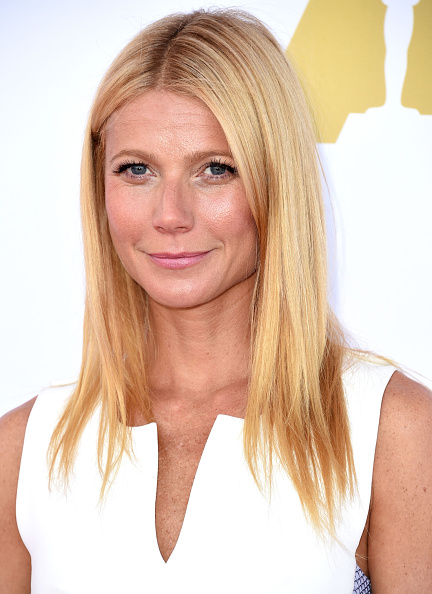 "As a social movement macrobiotics goes in cycles." Said Mr Jack. "Modern macrobiotics emerged in the 1960s and pioneered the natural foods movement and organic farming.  And then in the '70s and '80s [the movement] was really instrumental in making the connection between diet and chronic disease, particularly heart disease."
"The future of macrobiotics is the future of humanity in the sense that if our species is to survive, we've got to create a sustainable way of living on the planet," he added.
It's also widely believed that unless you're hunting wild game in the woods, meat-eating contributes to global warming since whole rain forests are destroyed to grow GMO crops to feed and keep cattle.
"George Ohsawa and other macrobiotic pioneers have long taught that humanity's unique structure and energetic functions, including higher consciousness, were created by whole cereal grasses," wrote Mr. Jack in a Paleo vs. Macro article that ran in the spring 2014 issue of Amerwaves, the magazine he publishes.
"The original Paleolithic Diet was centered on ancient cereal grasses. For the last ten thousand years, domesticated grains have served as the foundation of all the world's civilizations prior to our own. Now, whole cereal grains are being rediscovered and are contributing to personal and planetary health and peace."
When Macrobiotics Fights Back was suggested as the title for this story, Mr. Jack e-mailed: "Please change the title. Very aggressive tone. We don't fight, we educate, harmonize, and hopefully inspire and illuminate."
Passions in both camps run high enough though to call this a fight, but it is the human body, constantly seeking equilibrium, that will have the final word.