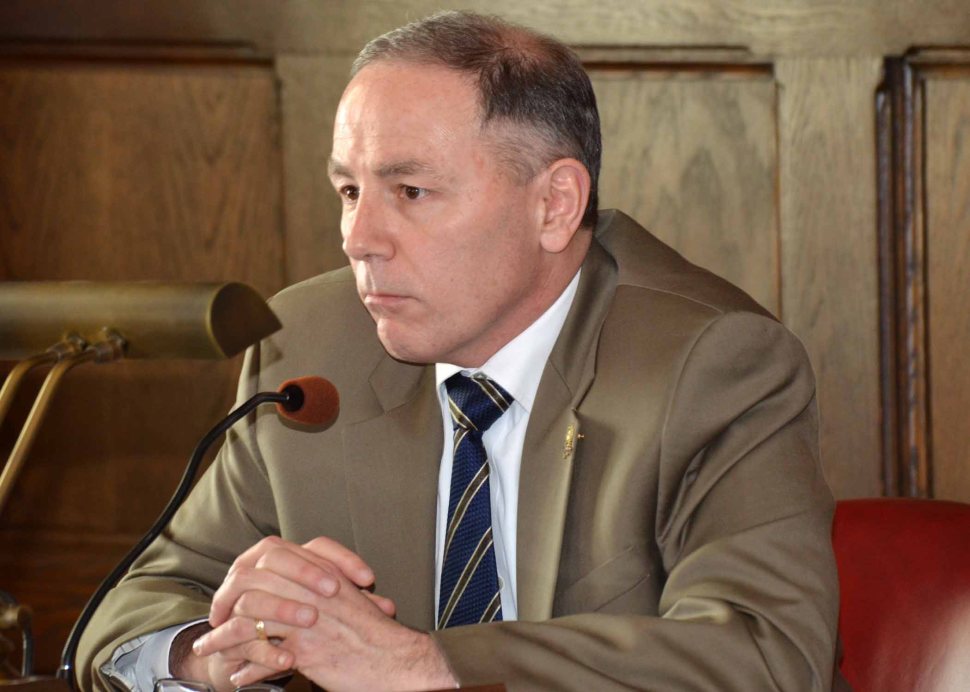 TRENTON – Unlike Gov. Chris Christie — who had plenty of it to offer yesterday — Assemblyman Vince Mazzeo (D-2) said he isn't going to "pass blame" on any single group for Atlantic City's financial and economic woes.
Speaking in the Assembly chambers this afternoon, Mazzeo told PolitickerNJ that responsibility for the beleaguered seaside town's troubles shouldn't be pegged on anyone in particular, and that all stakeholders involved need to put the past behind them. His comments come one day after lawmakers and city officials convened for the second time in a closed-door summit to discuss proposals for stabilizing the city's economy and finances.
"I'm not going to pass blame," Mazzeo said," but I think we have to work with what we have. What's done is done and we have to look to the future."
Christie struck a markedly different tone at yesterday's summit, arguing that the city's current situation was a direct result of years of "weak-kneed" decision-making on the part of officials on every level — local, county, state and even the private sector. Atlantic City finds itself mired in financial and economic setbacks following the ongoing decline of its gaming industry, the area's cash-cow.
According to sources, Christie's comments also resulted in a scrap between him and at least on other Atlantic County lawmaker, state Senator and former Atlantic City mayor Jim Whelan (D-2), who decried the governor's allegation that "40 years of mismanagement" led to the city's current situation.
Whelan pointed out that under Christie's watch, United Airlines, in the city's most recent setback, discontinued its service to the Atlantic City Airport — to which Christie responded that no one cares anymore whose watch was what, who was right and who was wrong "at this point."
For his part, Mazzeo — who himself has been heavily involved in legislation geared toward revitalization in the gambling mecca in recent weeks —  vindicated both officials, saying it's no time to dwell on the past.
"It was a disagreement in the summit meeting," Mazzeo said, recounting yesterday's meeting. "Basically as you know Senator Whelan was a mayor of Atlantic City for 12 years. So I guess the comment came about 40 years of doing nothing and Senator Whelan took it personally — which, rightfully so, he's done a lot of work in Atlantic City."
"At the end of the day I think we all tried to look ahead at the summit meeting, not the past," Mazzeo said.
Earlier today, Mazzeo announced he'd introduce legislation in the coming days to "create jobs, spark economic development and provide vital property tax relief by creating an Urban Enterprise Zone for Atlantic City."
"This is part of the cure for the negative economic conditions experienced by Atlantic City over the past few years," he said in a statement. "I will not stand idle while successful programs such as this are available to help reinvigorate Atlantic City. This bill is, quite simply, the right thing to do for the businesses and residents – and the future – of Atlantic City."