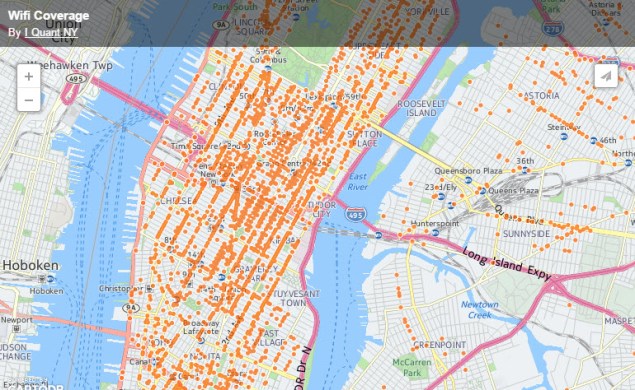 In recent years, New York payphones have become nothing more than obstacles on the sidewalk. In light of this, the city announced a plan to repurpose them earlier this week. As of next year, every payphone will be converted into a free wifi hot spot.
According to The New York Times, the upgrade will include free internet access, free domestic calls using cell-phones or a built in keypad, a charging station, and access to directions–regrettably, The Times notes, the payphones will no longer provide shelter from the rain or an "alcove for the quarreling couple seeking a private moment to reconcile."
A lack of privacy aside, the service will extend in 150 feet in any direction and can handle 250 users at a time without diminishing service. The gigabit wifi, provided by LinkNYC, will reportedly be "20 times faster than the average home Internet service in NYC." The payphones will also include back up batteries to allow for 911 calls, should power go out.
To assess the update's usefulness, I Quant NY–the quantitative analysis blog with a nose for New York City data–has created a "free wifi coverage map," by taking the locations of each payphone and establishing a 150 radius around it. The blog found that nine Manhattan neighborhoods have so many payphones that over 50% of their area will be covered. But coverage is lacking in the outer boroughs and certain tourist locations in Manhattan.
A few glass-box payphones will be kept in their original condition, perhaps for the nostalgia, or in case the city is ever in need of a caped crusader.