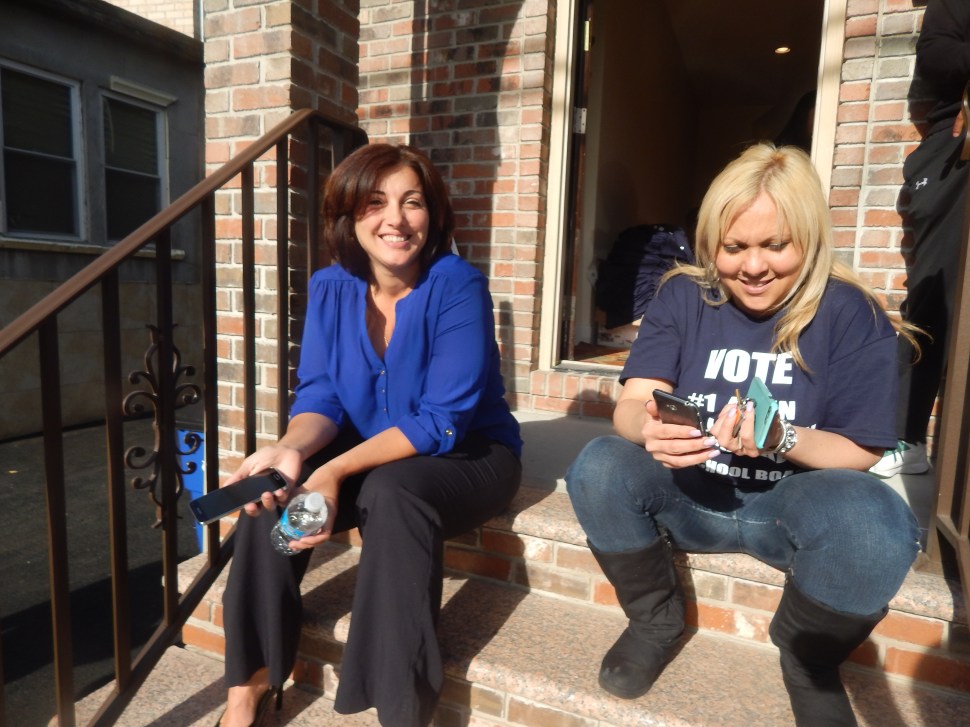 ELIZABETH – To say it's gotten ugly would be an understatement.
It's lurid.
But Maria Carvalho said she doesn't mind.
"I'm from Elizabeth," said the city zoning officer, on the north side of town, where she and her team of Elizabeth Board of Education candidates look to make an imprint and take over the board.
It's the Portuguese burgh here and her home turf.
Running on the other side with the team trying to stay in power, Paul Perreira is trying to make inroads in this community.
"He's trying to figure what he is this week," Carvalho cracked in reference to her rival, whose grandparents are Portuguese.
"They are," the Board member said in response. "What am I supposed to do? That's just the way it is. For some reason she has an interest in who I am and I have no interest in explaining it to her."
But Carvalho – vice chair of the Democratic Party and a protégé of Councilman Manny Grova – said she's the one who's been on the ground here, literally organizing 17 soccer teams, a program that dovetails with the work of one of her running mates, Malik Jackson.
A football, basketball and track standout when he graduated from Elizabeth High School in 1990 (he played running back and
linebacker on the football team) Jackson looks formidable enough to take a punch.
But too many below the belt digs have him grunting over opposition tactics.
He was charged with aggregated assault and robbery in 1992.
"I was out of the state," he said. He went through it, and the charges dropped.
But Fajardo's team found about it, dredged it, and regurgitated it all over town.
When Perreira walked up to him earlier today with an outstretched hand, Jackson refused a friendly greeting.
Carvalho is likewise disgusted by the tactics of the Elizabeth BOE. "They hired a private detective who followed me," she said.
Also on the ticket, Ana Maria Amin, originally from Columbia, holds two Masters degrees.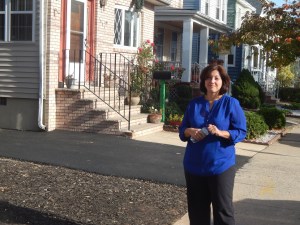 "In Elizabeth, we have diverse populations," she said. "As you can see, our ticket is diverse."
What about the fact that the Elizabeth Board of Education has three Blue Ribbon schools, PolitickerNJ asked.
Three schools are indeed impressive, Carvalho said.
But it's the others that need work, she added.
"We have just begun to scratch the surface of what is possible in this town," Jackson said. "This is a situation now where the Board of Education and City Hall are constantly at war. What kid can respect his parents when a mother and father are always fighting?"