Yesterday a group consisting mainly of "American service members or family members of soldiers killed in Iraq" filed a lawsuit in Brooklyn that accuses some of the biggest banks in the world of financing terrorism. As DealBook reported, the lawsuit cites "more than 50 attacks on American citizens stationed or working in Iraq during the war… accus[ing] the banks of helping to finance the violent activities through their ties to Iran."
For HSBC, one of the five banks named in the suit (Barclays, Standard Chartered, the Royal Bank of Scotland, and Credit Suisse were the others), the lawsuit follows a settlement with the Justice Department in 2012 that resulted in a $1.9 billion fine.
According to a Matt Taibbi blockbuster in Rolling Stone, HSBC, indirectly and directly, laundered hundreds of millions of dollars for entities that included Mexican drug cartels, Al Qaeda, Hezbollah, Russian gangs, Iran, and North Korea.
While the case was not the first by the DOJ to be resolved with an exclusively financial settlement without criminal prosecution, it was notable for the DOJ's explicit statement of its reasoning that "had the U.S. authorities decided to press criminal charges… HSBC would almost surely have lost its banking license in the U.S., the future of the institutions would have been under threat and the entire banking system would have been destabilized."
That's strong language from the Justice Department, which all but apologizes for not prosecuting a criminal case it clearly believes it could have won.
"Our goal here is not to destroy a major financial institution," said then Assistant Attorney General Lanny Breuer.
The DOJ was heavily criticized for deciding not to indict HSBC, pursuing criminal prosecution, and charge any top HSBC executive despite its repeated gross violations and raised questions about the governments ability to prosecute criminal behavior by institutions that have grown too large and systemically critical to indict.
And one of the people chiefly responsible for that decision is none other than President Obama's pick to head the Department of Justice, Brooklyn US Attorney Loretta Lynch.
Ms. Lynch said the bank had ignored "numerous red flags and warnings about the money laundering risks" but some identified a more serious problem. Former New York Attorney Eliot Spitzer told Rolling Stone, "you can't make up more egregious money-laundering that permeated an entire institution."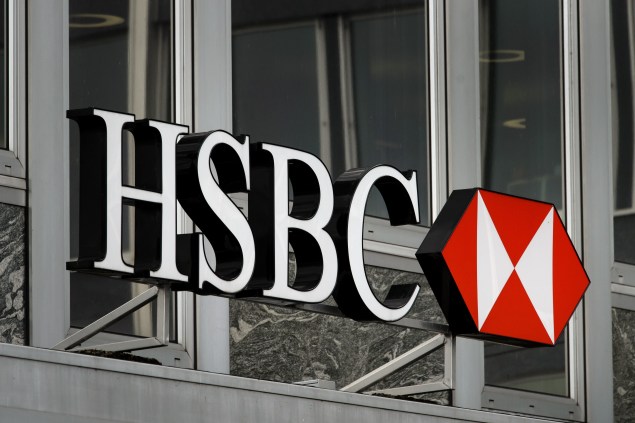 Ms. Lynch's connection to the new lawsuit raises questions for Republican lawmakers eager to see a radical change from the status quo at Eric Holder's Justice Department, which is known for extracting enormous fines from financial institutions (enormous to some but not for others) but nearly zero criminal convictions.
The Attorney General's long and weary term has been marked by several high-profiles scandals for the Justice Department, from its suspicious dealing with the IRS email scandal to the outright debacle of Operation Fast and Furious. This legacy has not remained isolated to Attorney General Holder's term. White House Counsel, Kathryn Ruemmler, rumored to have been on the shortlist for Holder's replacements, was passed over, some speculate, because of worries that her involvement in the same scandals would stir up Republican lawmakers, preventing a successful confirmation process.
Widely seen as apolitical and supremely competent and with her two previous successful Senate confirmations suggesting bipartisan palatability, Ms. Lynch and her nomination has elicited a cautious, but positive reaction.
Senator Mitch McConnell (R-KY) said in a statement that Ms. Lynch's "nomination should be considered in the new Congress through regular order," when Senator McConnell is expected to be majority leader of the Republican-controlled Senate.
Senate Judiciary Committee Ranking Member Chuck Grassley (R-IA) added in a statement, "I have every confidence that Ms. Lynch will receive a very fair, but thorough, vetting by the Judiciary Committee."
While US Attorney Lynch's nomination has largely been seen as an astute political selection, Republican lawmakers may still seize the confirmation process as an opportunity to criticize the president's use of executive power, especially regarding immigration, and further investigate the lingering scandals and criticisms surrounding the Justice Department under Mr. Holder's tenure, especially if her nomination cannot be confirmed before the new year, as is likely to be the case.
A confirmation process that is more prolonged and difficult than expected may bring up the more general issue about Ms. Lynch's capacity to, as Mr. Grassley put it, "restore confidence in the Attorney General as a politically independent voice for the American people."
Loretta Lynch shouldn't have to answer for Mr. Holder's decision making. And while her supporters may say that it was Washington calling the shots on HSBC, the toughest questions Ms. Lynch may face could revolve around her involvement in the decision not to pursue criminal charges against the bank, a bank that her own office accused of egregious financial acts and which now stands accused of even greater treachery.