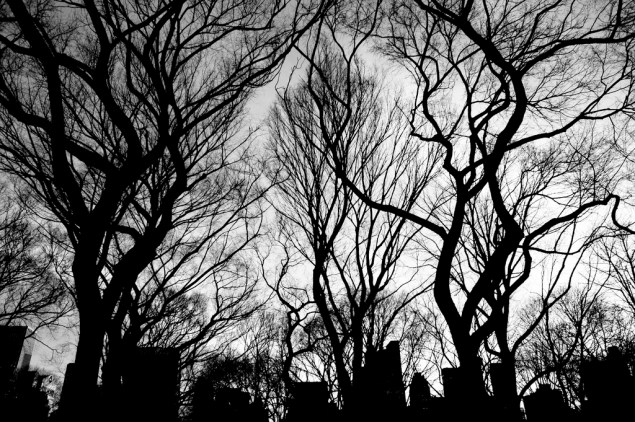 Rockefeller University's planned expansion over the FDR has netted $150 million in the form of two major donations, according to Crain's. Now all the project, which has already been approved by the City Council, needs is another $300 million. In honor of its two big donors, the extension will officially be named the Stavros Niarchos Foundation-David Rockefeller River Campus.
As if the cold rain wasn't bad enough, 7 train service was suspended this morning due to a malfunctioning train at Grand Central, according to DNAInfo. Full service restoration is expected later today.
Williamsburg continues its bourgeois march, with dive bar Spike Hill poised to close sometime in December, Gothamist reports. It kinda smelled like pee in places it shouldn't, A contract has been signed to sell the building for "a lot of money," an employee told the website and that probably means it's a teardown. Gothamist remembers the bar as the kind of place where "It kinda smelled like pee in places it shouldn't," but maybe that's preferable to a Diptyque-scented world?
Speaking of which… Next Step Realty, aimed at finding the children of privilege their first homes in the city, has moved into Jane Jacob's former Village home, according to The Real Deal. Somehow we don't think Jane would be pleased.
The Brooklyn Bridge Park Corp. is speaking out against a new report which claims it already has enough condo money to keep the park afloat without another condo tower, according to Crains. The plan would be fiscally irresponsible, the park contends; moreover, the call to "preserve the park" is somewhat suspicious coming from current park denizens who stand to lose their views with the construction of a new building.
Resigned to losing views: anyone in the Financial District, where skyscrapers keep popping up. The latest, an 800-foot tower at 75 Nassau, Yimby reports, which will be designed by ODA, at least according to ODA's Facebook page.
Sure to induce outraged cries from parks equity advocates, the Central Park Conservancy is the recipient of a $5 million gift from Alfred J. Schuman, according to The Wall Street Journal. But memories are not so easily transferred to other parks and Mr. Schuman, a stockbroker, has a rather heartwarming story about running around the reservoir track with his kids when he was a single parents with sole custody in the 1970s.
We usually roll our eyes at apartment-finding apps, but we think there's a chance that Padspin, the specifics of which are written up in this DNAInfo story, could actually work. The difference? The app pays people several hundred dollars when they post apartments that rent, money that is in turn paid by the renter, reducing the fee by a substantial amount. The only problem? We're not entirely sure it's legal to collect money for renting an apartment if you aren't a manager or broker.