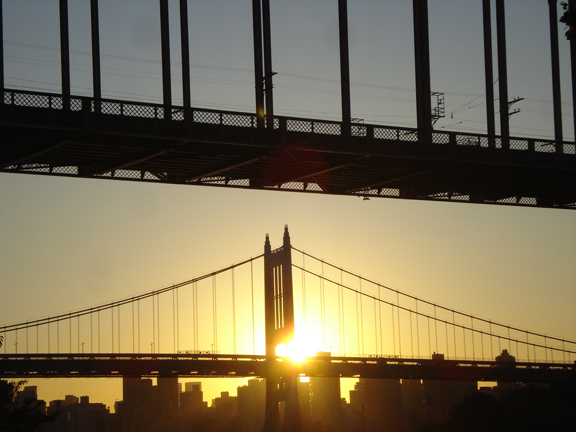 Are New Yorkers really snobs? New York has been named America's snobbiest city by Travel & Leisure, though Miami, LA and DC were close runners-up.
Well, we do have townhouses that trade for $50.25 million, suggesting that some strong financial elitism, at least, prevails. The Italian Renaissance townhouse at 19 E. 70th Street, the former home of gallery Knoedler & Company, was purchased by super-prime developer Christian Candy last year for $35 million, according to The New York Times.  And while Mr. Candy merely got approval for a renovation to return the house to one-family use, apparently buyers Leon D. Black, a financier, and his Broadway producer wife Debra, felt that Mr. Candy's efforts to make the mansion more appealing by "opening up windows and skylights that had been bricked over" were well worth the additional $15 million.
Still, there's nothing like a rat problem to bring even the snobbiest among us back to earth. Gawker reports that Vogue is dealing with a serious infestation at 1 WTC and that Anna Wintour has issued orders that staffers' offices must be guaranteed "rat-free" before she will enter.
Murray Hill apartment complex Rivergate wants to build a one-story retail building on the corner of Joseph Slifka park, a greenspace created by the developer in 1985 in exchange for being able to build higher on the site, according to DNAInfo. The construction would mean the temporary closure of the rest of the park, which was only recently re-opened after the building owner appropriated the park for furniture and garbage storage during a two-year building renovation.
Meanwhile, in Central Harlem, a plan to replace the Renaissance Ballroom, which has sat vacant for three decades, with a luxury apartment building could help the neighborhood catch up with more prosperous corners of the neighborhood, The Wall Street Journal reports, but it might also mean the loss of one of the few remnants of the neighborhood's heyday. "The great irony is here you have black people destroying African-American culture and building a building that like every apartment building in Harlem will have far more white tenants than black tenants," Michael Henry Adams, author of "Harlem: Lost and Found," told the paper.
Is Queens "long the Toyota Corolla of New York City real estate" finally getting its moment in the sun, The New York Times asks, with Michelin-starred restaurants and neighborhoods where the young and hip actually want to live? "I just didn't see myself living there," said a life-coach with a wife and two kids who fell in love with Jackson Heights. "To me, it was an old person's borough."
If so, this decrepit Japanese-style manse in Kew Gardens declared unsafe by the Department of Buildings in 2009, might actually sell. The property has been listed on Craigslist for $1.2 million (so Craigslist is not exactly the most common place to list a $1.2 million property…), DNAInfo reports. The house was in such bad condition that the DOB received a court order to pour concrete in the house's windows to seal it off.