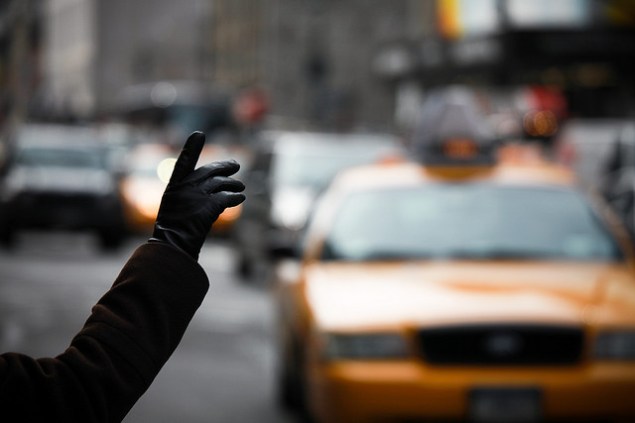 Luxury rentals in Williamsburg will, in all likelihood, prove a very good investment in the years to come. At least, that's what Clarion Partners, which just paid $30.5 million to buy Printhouse Lofts on Berry Street in Williamsburg according to Crain's, is betting. Seller Greystone bought the half-completed development last year for just $15 million. But of course, there are renovation costs to consider, as well as an increasingly competitive market for institutional investors in Brooklyn.
None of whom would likely have approved the insanely good deal written about in The New York Post: a $10 a month lease for a duplex in a townhouse on Minetta Lane. Oh! And it's a 50-year lease. The new owner of the property is taking the leaseholder, who secured the deal in 2009, to court, alleging that the former owner had dementia and did not intend for the apartment to rent for nearly nothing to someone who would sublet it for many times that.
Crain's tells the tale of the bygone New York real estate dynasty built by Charles Edgar Appleby, the richest man in New York in 1913. With the topping off a far West side Durst project on the last remaining lot owned by the family in the city, their saga here has come to a close.
Despite some early concerns that the mayor's office and city council would be some kind of hippie hug-fest of approvals, the de Blasio administration is encountering substantial opposition from the council when it comes to approving major developments like Astoria Cove, The Wall Street Journal reports. A perception has come to prevail that the administration is too eager to cut a deal on Astoria Cove—even failing to correctly calculate the number of units the developer would have to build to get 421A tax breaks—without pushing for enough affordable units or thinking through the infrastructure necessary to support higher density.
What are America's frattiest neighborhoods Business Insider asks (presumably, so we can avoid them). Unsurprisingly, in New York, the east side of Manhattan and Hoboken rank high.
Neighbors matter a lot to some people—sometimes more than they should, The New York Times reveals, in a story about buyers fastidiously trying to avoid any building where their neighbors aren't their kind. (Unsurprisingly, their desires and fears are somewhat dated, like the Queens woman worried about Upper West Side teenagers hanging out in a "rowdy gang." As one psychologist notes: "You're not being asked to have dinner or to be someone's best friend. You're just sharing an elevator and maybe the laundry room. And if that's beyond you, buy a house in the suburbs."
Concerns about neighbors have long stymied efforts to reunite ex-prisoners with their families in public housing, The New York Times reports, and despite prodding from HUD, the NYCHA program has lagged in placements, though sometimes for unexpected reasons: recently-released convicts don't always want to move back so close to family. The paper reports that the program, which started last year with the aim of reuniting 150 families, has brought only 7 back under the same roof.
Related: New Yorkers would like to avoid being neighbors with a Gene Kaufman building should take note that the architect famed for his bland designs has filed permits for a hotel at 333 West 38th Street, according to Curbed. Or, as they put it, "the reign of Gene Kaufman as dark lord of architectural blandness continues."
It's hard to believe, but the Fulton Street transit hub is finally finished and officially opens to the public today. Gothamist has photos of the oculus-topped, $1.4 billion transit hub that most of us who travel on the lines that run through it know as the place of plywood, long, confusing corridors and staircases and endless construction since 2002.