On a recent evening at Docklands, a self-described Nouveau American Bistro in Crown Heights, a young man behind the bar served one-dollar oysters and recalled growing up in the neighborhood in the 1990s, when Nouveau American Bistros and one-dollar oysters in Crown Heights were quite unthinkable.
"Franklin and St. John's was a heroin corner," he said, referring to a nearby intersection. From a barstool, a pale, lanky, bespectacled man of 23, a new arrival to the neighborhood, listened, entranced. "When I was a kid," the bartender continued, "you didn't walk on Franklin."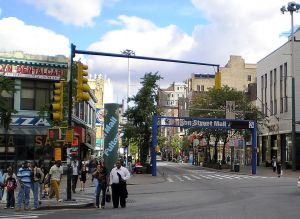 He laid it on a bit thick, perhaps. But the point was well taken. Many Brooklyn neighborhoods one hears referenced on '90s rap records—Clinton Hill, Bedford Stuyvesant, Prospect Heights—as body-strewn and bullet-pocked can appear, to an astonishing degree, to have scant relationship today to the recent past. It's a past that likewise often registers only faintly with youngsters drawn—tails wagging—by the Brooklyn brand, and for whom Biggie Smalls seems more cultural motif than witness-raconteur.
Parents, however, particularly those preparing to spend large sums of money on housing for their children, not-infrequently show less zeal than their progeny for the new Brooklyn—and greater reluctance to relinquish old stereotypes. The tendency becomes more pronounced still when Mom and Dad contemplate not merely covering the rent but actually buying in—funding, in part or in whole, the purchase of property.
"It's important to remember that Brooklyn used to have the reputation of a relatively unsafe outer borough," said Aleksandra Scepanovic, a founder and the managing director of the Ideal Properties group, a Brooklyn-centric real estate brokerage. "Often you have people coming in from out of state and they have this vague idea of Brooklyn that is based on years ago. People like this—they're definitely not going to find the grit interesting."
Grit rarely ranks high on parents' wish lists for their child's first (or second, or third) apartment. And even areas of the borough that many New Yorkers consider thoroughly gentrified, if not downright twee, can give pause to out-of-town buyers.
"If you are from New York City, you might not understand your child's choice completely to want to live in Brooklyn, but you will be more understanding than someone coming from a kind of postage card little town," Ms. Scepanovic, a Serbian émigré who herself lives in Prospect Heights, continued. "There is no Norman Rockwell going on in Brooklyn, not yet. As recently as three months ago, I heard someone say to their child, 'Park Slope! I would never let you live there!'"
Ms. Scepanovic was incredulous. "I thought, 'Did they say Bushwick? No. Did they say East New York? No. They said Park Slope.'"
Out-of-town parents bullish, ostensibly, on Park Slope, on the other hand, are frequently prone to sticker shock. Gabriele Sewtz, a Douglas Elliman broker based in the neighborhood, recalled a recent client, a woman in her early 30s, whose parents had come in from Connecticut to look at a two-bedroom in a Park Slope brownstone. "They were very excited," Ms. Sewtz said. "But they came to see the property and they said, 'For that much money, we could buy you the house next to us and you would have six bedrooms.'" Closing the deal required some amount of handholding.
But locals, too, can be hesitant about Brooklyn, even if that hesitance is born of snobbery more than fear. Dave Maundrell, the founder of Apartments and Lofts, a residential brokerage specializing in the County of Kings, told us that he generally considers parents from outside New York easier passengers. "People from the tri-state area are a little bit more difficult to deal with than people from California," Mr. Maundrell said. "They can be very, very stubborn."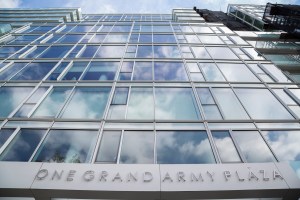 There are those Manhattanites, for example, for whom Brooklyn remains a place one simply does not go. Jay Heiselmann, a broker with MNS, recalled a conflict last summer between a 24-year-old client and his parents, who had agreed, in theory, to foot the bill for a one-bedroom apartment. The couple, whom Mr. Heiselmann described as dyed-in-the-wool Upper East Siders, could not bring themselves to come to terms with buying in Brooklyn, their son's enthusiasm for Greenpoint notwithstanding.
But to their chagrin, they couldn't find anything suitable in Manhattan that didn't exceed their $700,000 budget. "A little bit of the problem was that the parents weren't being totally realistic about the market," Mr. Heiselmann reflected. "There were a few possibilities in the East Village, but nothing they liked. A 50-year-old's perception of a neighborhood is going to be different from a 24-year-old's. Some people still don't think that Soho should be expensive."
The family gave up looking, he said, at least for the time being.
For more flexible elders, Mr. Heiselmann told the Observer, the area around Docklands—the aforementioned Crown Heights bistro—which just 10 years ago had a reputation for peril, now makes an effective tableau for demonstrating Brooklyn's viability. "You know, there's just something about Franklin Avenue that Manhattanites can deal with," he said.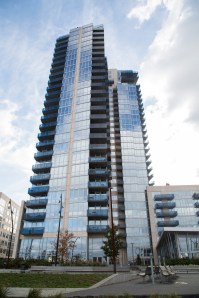 Franklin, which runs some three miles in all—from the southern edge of Williamsburg down to Lefferts Gardens, near the southeastern corner of Prospect Park—has in recent years taken on through much of its Crown Heights tract an aesthetic that can recall Manhattan's quainter precincts. It retains a dose of grit, but its scruffiness is tempered by myriad charms—above all, perhaps, a sense of familiarity.
A Starbucks stands beside the local entrance to the 2,3,4 and 5 trains (just like the ones in Midtown!), with numerous mom-and-pop competitors ready to hand. A bonafide cheese monger does his mongering nearby, and if one wishes to spend upward of $50 on a meal of pizza for two, one need stroll only a few blocks. Sidewalks are wide and ranks of handsome, imposing brownstones line nearby streets.
These characteristics it shares with portions of Brooklyn Heights, Cobble Hill and Park Slope, which, Mr. Heiselmann said, also tend to flatter the sensibilities, sooth the temperaments of nervous denizens of the Upper East Side. So-called Brownstone Brooklyn, however, presents its own set of obstacles.
Deborah Rieders, a broker with Corcoran who has focused on Brooklyn for many years, told us that parents generally gravitate toward turnkey properties that do not require renovation or significant maintenance—pitfalls common to the older, un-renovated housing stock that makes up the bulk of the market in brownstone neighborhoods whose zoning often discourages high-rise development. (This predilection makes both practical and financial sense; renovation projects have a way of exceeding budgets and avoiding properties that seem likely to require them also helps satisfy parents that children will be stably situated.)
Buildings like One Brooklyn Bridge Park in Brooklyn Heights, a former shipping center converted in 2008 to high-end condominiums, and a 2009 Richard Meier-designed condo overlooking Grand Army Plaza—where the historian Ken Burns helped his daughter buy a $2.75 million condo last spring—conform to both Manhattan-molded standards and prevalent parental preferences. And the concentration of development along the waterfront in Williamsburg facilitated by upzoning under Mayor Michael Bloomberg has proven particularly adept at yielding the kind of product—like the glassy, amenity-rich Edge building—that puts trepidatious parents at ease.
"Ever since they've been building new construction there, parents have been buying for their kids in Williamsburg—more so than in other neighborhoods," Ms. Rieders said. "Kids want to be in that neighborhood and parents are comfortable because there are these nice, new doorman buildings now."
Does this explain why so many recent college graduates who do not appear, strictly speaking, to be employed, always seem to be passing time midday on Bedford Avenue? We cannot say for sure.
At the Edge, though, where a one-bedroom is currently listed for $879,000, Mr. Heiselmann told us that he has worked with families whose goals went well beyond a trendy crash pad. "Williamsburg seems clean now, it seems safe," he said. "You take people around and they get a certain sensation. I've worked with parents who are looking for their kids and thinking that after five years, maybe they might keep it for themselves. The hesitation I see now is: is it maxed out? Is the price too high?"
The question of whether real estate prices in Brooklyn have exceeded their natural limit is the source of much anxiety among buyers, sellers, developers and brokers alike. No one wants to get caught buying at market's peak. If there's one thing that separates parents shopping for real estate for their children in Brooklyn, though, from those doing it in Manhattan, Ms. Rieders said, it might be that the Brooklyn contingent is concerned more with finding a long-term home than with locating a profitable investment. And in this arena, "children" is broadly defined.
"The kids are usually somewhere between their mid 20s and their 40s, in some cases even older," Ms. Rieders told us. "In that case, it's often because the children have had kids. And the parents want to set up their kids, and their grandkids, for a long time. I particularly see that in the townhouse market, where the thought is that the parents will have a floor to themselves when they come visit."
And for those trying to convince their families to lend a hand, letting them see you take some knocks in the marketplace can be helpful. "Even when children are well established professionals with high income of their own, I see parents buying for them," Ms. Sewtz, the Douglas Elliman broker, told the Observer. "Often, the child will be competing against cash buyers. And the parents see: Oh, again you lost out on a bidding war. Again you lost out. Hardly any parent sets out from the beginning and says, 'Let me just buy you a mansion for three million dollars.' "