Polo heroes are a list of one —Nacho Figueras—or perhaps two if you count Prince Harry. Now, a third is coming into the lead. Ever since Nic Roldan made his debut alongside Prince Harry at the Veuve Clicquot Polo Classic in 2010, polo aficionados have watched this handsome guy with a bachelor-boy reputation set their world alight.
In person, the Roldan package of good looks and charm are just enough of a pleasant combination to be appealing. Any more either way, and the result would be cloying or possibly blinding.  In fact, as we perched on a guardrail by a roadside in Queens, outside of Cedar Lane Stables, waiting for a hopelessly lost Uber driver, the Roldan mix was perfect. After four hours of shooting for the Observer, the man often dubbed the best polo player in the world and I gave up on the Uber and hailed a cab.
Mr. Roldan had just returned from a jaunt to Hong Kong where he competed in The Great Nations' Cup. "Next, we go and play snow polo in Aspen for two weeks in December, then back to Florida for our most important season of the year in Palm Beach," he said in a resolute tone. "That lasts for about four months; there are six cup tournaments, which include The Gold Cup and The U.S. Open. I'll be competing with the Audi Team and Flight Options Team, which are Marc and Melissa Ganzi's teams, my sponsors."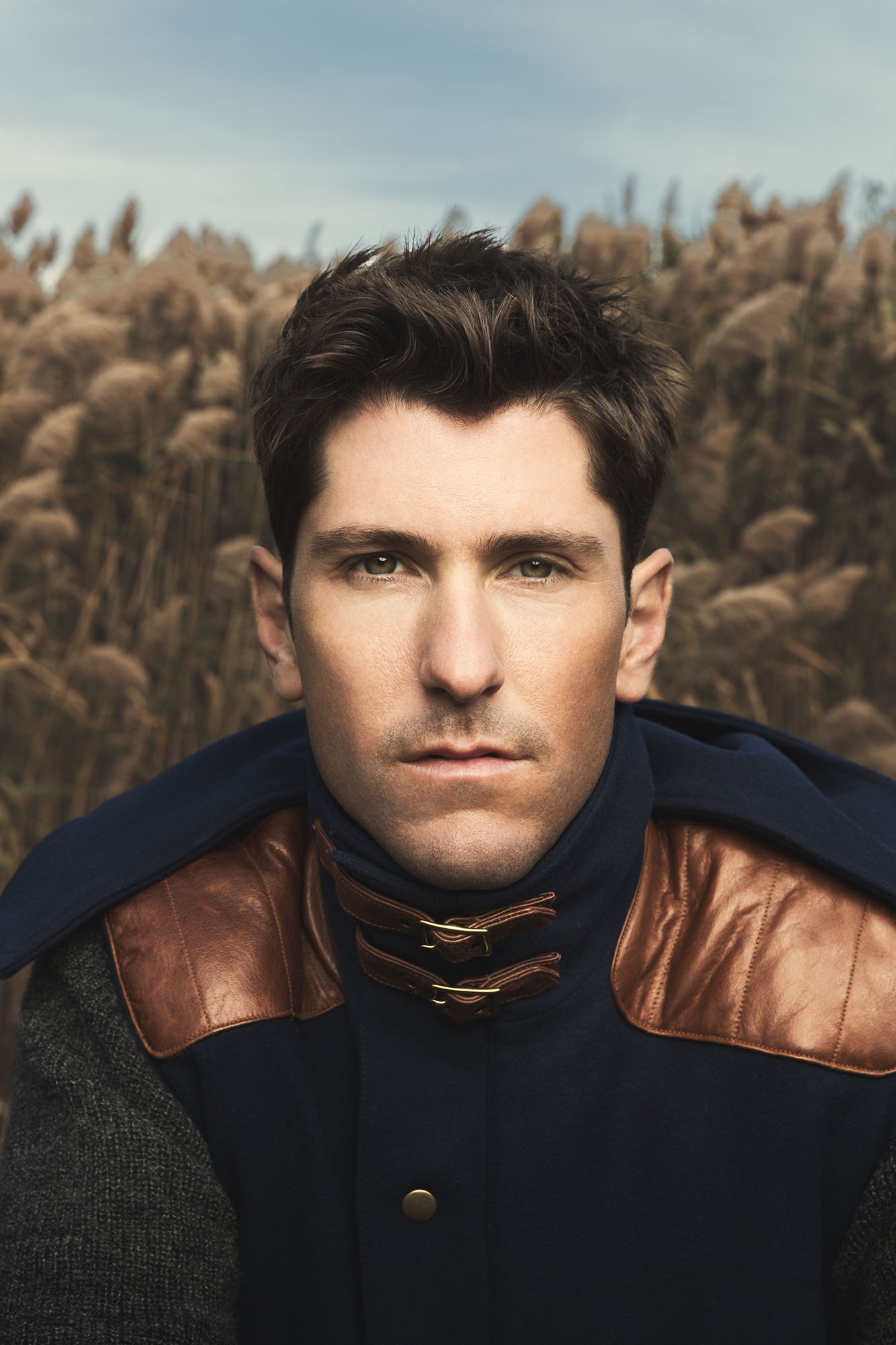 The rotation is grueling, but the so-called sport of kings takes Mr. Roldan to the world's most glamorous locations, a privilege he trains like hell for during the off season, which we are just coming to the end of.
"I wake up around 7 and train for an hour and a half every morning," he said. "We train everyday, but during the high season when we play big tournaments, we train four times a week. We do a lot of circuit training, stretching, light weights, a lot of repetitions. I would say it's very comparable to high intensity-interval training stuff."
After a sweat, his priorities are his horses. All 25 of them, which have names like Naomi Campbell, Ducati and Cha Cha Cha and are housed between Kentucky and the Roldan family residence in Wellington, Fla. "My family landed in the Palm Beach area because my father was a top polo player, too. He found a great job down there so Wellington became his base," Added Mr. Roldan, the product of a holiday romance. "My mother came over on  vacation  from Germany with her boyfriend, met my dad and never went back."
Wellington is the de facto hub for all things polo and home  to other  playing dynasties alongside the Roldans. Yet Mr. Roldan has the undeniable it-factor.
"The first time I met Nic Roldan was in Boca Raton in 2002. He was 20 years old at the time and just promoted to seven goals," Mr. Roldan's sponsor Marc Ganzi told me, on the subject of his star player's handicap. "My wife's team was playing a tournament and one of our teammates was injured and could not play the game. Nic was kind enough to step in on a few hours' notice. I had never seen Nic play live and in person, but right then and there, at such a young age, I could see he had incredible talent—to be all of 20 years and dominate the game that day. It was not only the talent that impressed me, it was Nic's willingness to come play for another player on short notice and help our team out of a tough situation [that] showed he had character as well."
On the field, Mr. Roldan is revered, thanks to talent and it has to be said, experience. "I started riding when I was 2 years old, and became professional when I was 14," he said matter-of-factly as our cab halted at a light. "I won the U.S. Open, which, for the United States, is the most important tournament. I won it at 15 years old, and that's sort of what kick started my career in polo."
Close to 15 years later, at the age of 31, Mr. Roldan is still riding this wave of beating career milestones. He is on track to reach a 10-goal handicap this year. Because of this, he has become a sort of icon, and sometimes babysitter, to the younger polo wunderkinds who hope to reach his level of play.
"I've known Nic so long that he seems like an older brother," Carlitos Garcia Jr., a promising teenage polo player told me over the phone. "I remember one time we decided to go do a Stage Five—very difficult—white-water-rafting course in Aspen, with inflatable kayaks. The first five minutes into it, we realized we where in way over our heads! The problem is once you commit to the river, you can't bail until the exit point, which was like, two and a half hours down stream." 
Mr. Roldan was, of course, down for the ride—this rings true in all aspects of his life off the field where he spends his time executing other plans. "I'm sort of a guy who gives all or nothing in everything that I do. I have to stay busy at all times," he told me as we headed toward the Brooklyn Bridge. "That's how this company came about." 
"This company," as Mr. Roldan stated so nonchalantly is Bedford Park International, created with his two friends: investing mastermind Darren Marotta and fellow polo player Brandon Phillips. They provide full-service completion of farms. "We started in November of 2013, during the fall season, which is kind of quiet. We had a lot of off time, so other ventures came to mind to keep us busy, and other alternatives for income and building my brand," he tells me. "We're an equestrian real estate investment advisor, specializing in world class turn-key equestrian properties, and we're in the process of finishing our first project in Wellington inside the Grand Prix Village."
This world-renowned section of Wellington is dotted with sprawling farms with hefty price tags. It is a goldmine and because it is also his hometown, Mr. Roldan knows it well. He has a sort of zip line between Wellington and Manhattan, via private jets provided by wealthy friends.
When he needs to smarten up for the city, Mr. Roldan calls upon a spunky little Taiwanese man named Chiun-Kai Shih (or Chunky). He jokingly refers to Mr. Shih as his little sister, though godfather might be a bit more apropos. "I'm very lucky I don't have to wear suits everyday," he admitted. Mr. Roldan's introduction to the world of menswear has been largely executed by Chunky thus far, and it has to be said the business has embraced polo's biggest American star. The kind of ensembles worn by Mr. Roldan for our photo shoot have become de rigueur for the man who now considers himself a menswear obsessive.
"Chunky has guided me style-wise. I've never been much of a whiz for fashion," he said tugging at the base of his white T-shirt. "Luckily, Todd Snyder and Ferragamo have kept me well dressed. I'm also the global ambassador for TVR Optical, so I never leave home without a pair of those."
Just as we neared the bridge, Mr. Roldan rerouted our taxi to drop him off in Williamsburg. His mission?  Coffee with a lady friend. Mr. Roldan spends as much time in New York as he can during the off-season due to his penchant for city life and his role as a major player on the social scene. He has been spotted with Jackie Astier, Amanda Hearst and even Katie Couric (pre-marriage of course) and maintains a pied-a-terre in Midtown west. Good looks paired with his newfound, sartorial prowess have made Mr. Roldan a hot commodity among the fairer sex. He was named one of Town & Country's Top 50 Bachelors, where the magazine billed him as "surprisingly talented for someone so suspiciously photogenic."
He has all the trappings of what one might expect a polo playboy to be, but if the glitz disappeared tomorrow he would continue in pursuit. "My biggest goal is to reach that 10-goal handicap in polo. That's sort of the ultimate thing for me once the season starts," he said exiting our cab. "Right now, I'm just trying to broaden my horizons and start a new chapter in my book."