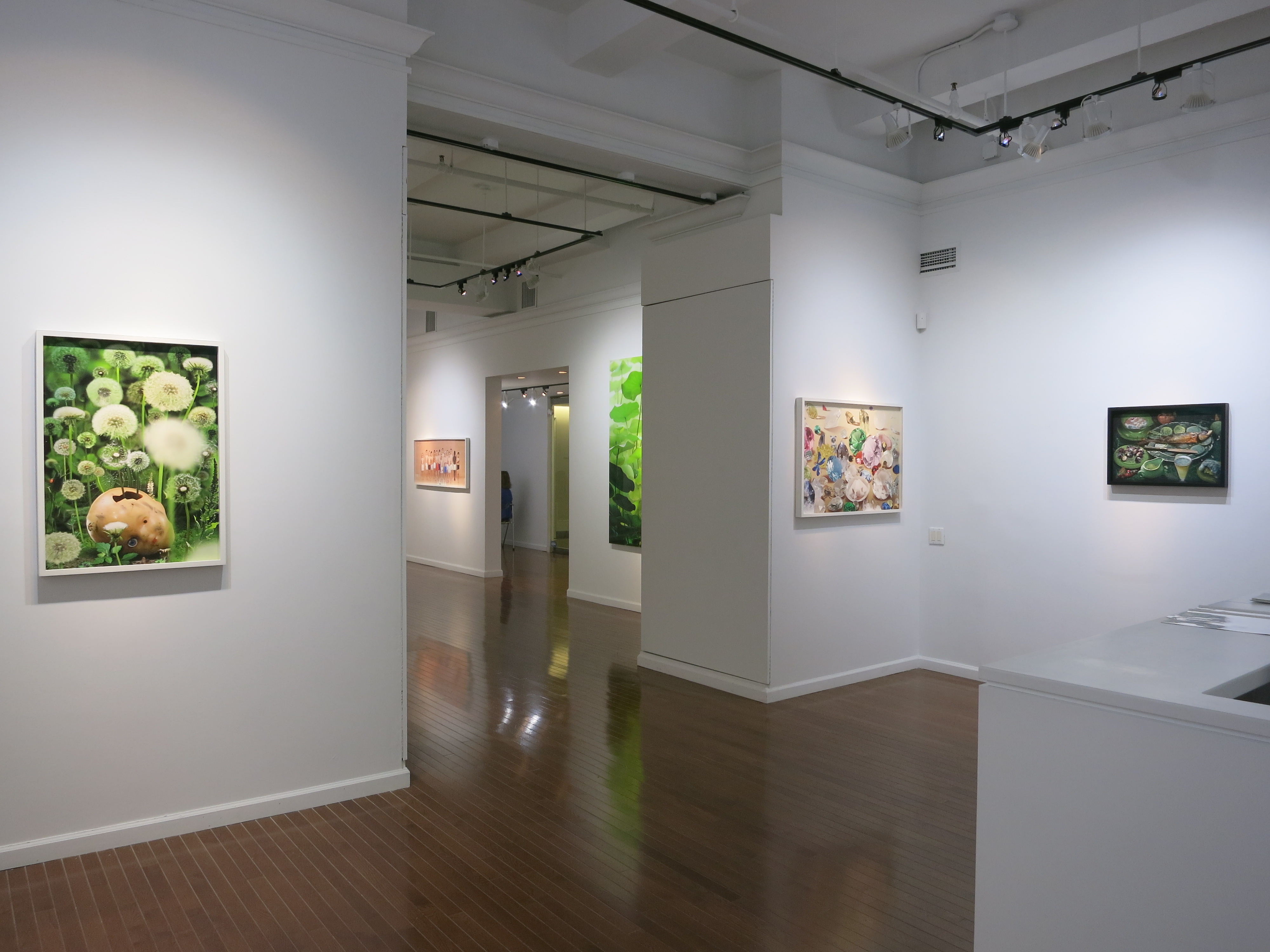 Prompted by the higher rents and insurance costs in Chelsea,  a changing New York art world, and decades of friendship, veteran gallerists Stephen Haller and Stefan Stux are joining forces by combining their two respectively longstanding New York galleries Stephen Haller Gallery and Stux Gallery to form Stux + Haller.
The new 4,000-square-foot space on the sixth floor of 24 West 57th Street, the New York Gallery Building, consists of one large gallery and a smaller, more intimate space conducive to video works and introductory solo exhibitions. They are currently showing a series of new photos by Dutch artist Ruud van Empel in both spaces. And while their artist lists span the spectrum of contemporary styles, from abstraction to figuration, the duos will combine them to form one, merged roster which includes Akikazu Iwamoto, Aaron Johnson, Lloyd Martin, Orlan, Johnnie Winona Ross, Kathy Ruttenberg, Mr. van Empel, and Dennis Oppenheim, among others
"Our programs are complimentary, and we share the same core values when it comes to respect for our artists and their work," said Stephen Haller, when the Observer met with him and the gallery's three other partners (Mr. Stux, Andrea Schnabl, and Cynthia Griffin Haller) at the new space.
Mr. Haller and Mr. Stux have been friends for many years. They both had gallery spaces in SoHo during the '80s and '90s before moving to Chelsea—Stux first opened in 1980 (quickly rising to prominence by representing the Starn twins and Andres Serrano, among other artists) and relocated to Chelsea in 1996. Stephen Haller, who founded the roots of his gallery around 1968, and moved to Chelsea in 2006. But the New York art world, much like the city as a whole, is cycling through yet another economic shift, impacting real estate prices and demographics in just about every neighborhood, Chelsea included, and the devastation Hurricane Sandy wrought has expedited change.
Both galleries were badly flooded due to the storm. Stephen Haller was located at 540-544 West 26th Street and Stux Gallery at 530 West 25th Street. They sustained losses, rebuilt, but Chelsea's current landscape of converted former garages and industrial buildings is slowly being paved away to make room for High Line adjacent high-rises and luxury condos. Local landlords are no longer offering the long-term leases that were once common, the dealers said, and flood insurance is basically non-existent for ground floor spaces. Eventually, they found themselves looking at spaces on West 57th Street.
"We wanted to be where the competition is," said Mr. Haller, speaking about 57th Street's appeal to both pairs when they set out separately to select a new location, only to find themselves in the same place.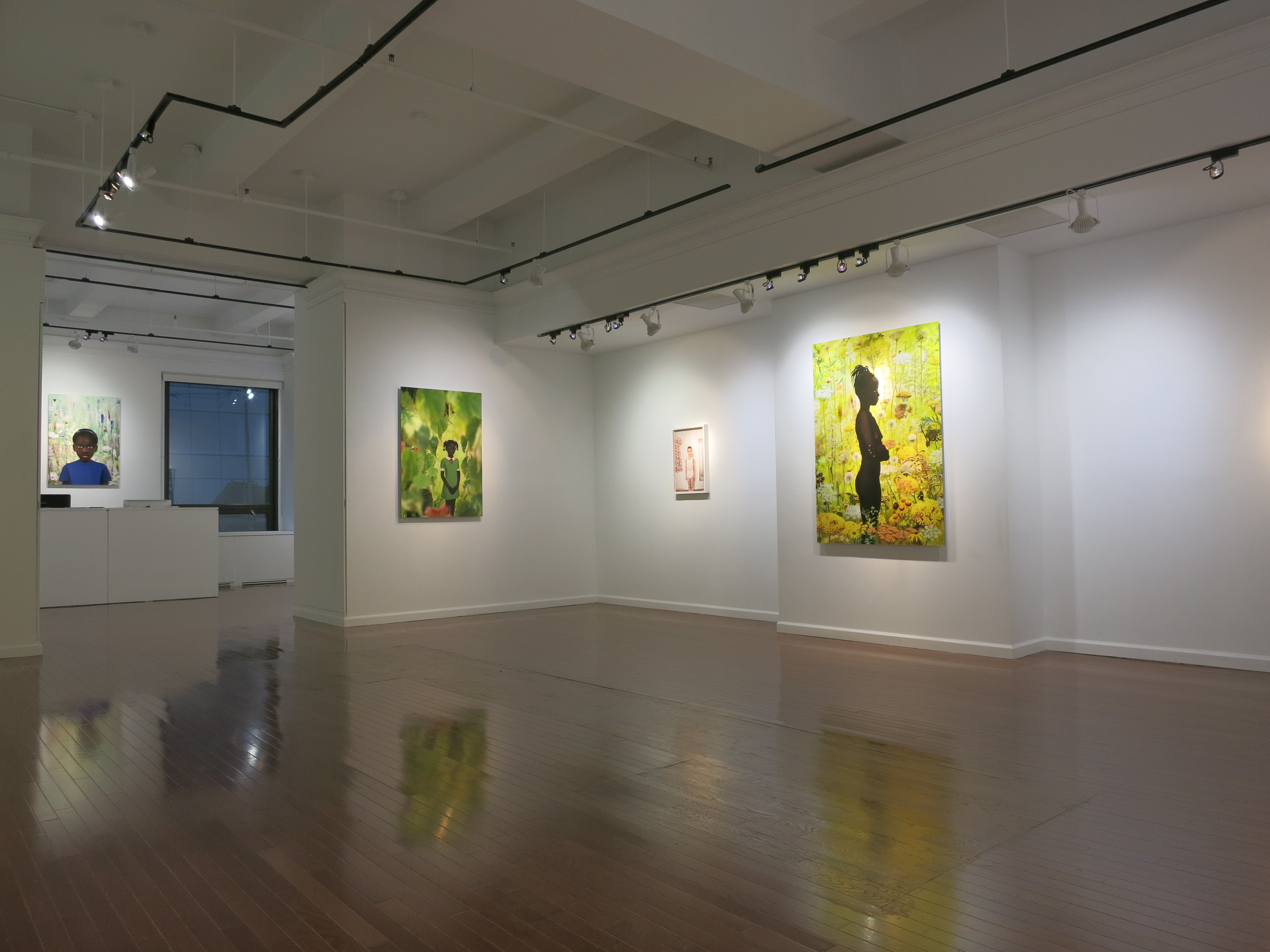 Mr. Stux and his partner Andrea Schnabl moved to Midtown first, an area with an established and historic gallery presence that has seen a recent resurgence of interest by established dealers like Mary Boone, and Marian Goodman—the later is Stux + Haller's downstairs neighbor in the New York Gallery Building. Other friends on West 57th include Peter Blum, Marc Jancou, and Leila Heller. And now the Hallers have followed suit, prompted to leave because the building they shared with Tony Shafrazi and Lehmann Maupin will be demolished.
"57th looked overall attractive to me," said Mr. Stux. "It was either that or Chelsea, and it's kind of a fantasy becoming true because it was 57th Street where I wanted to put down anchor when opening my gallery 30 years ago."
And when it came time for the Haller's to decide whether to stay or go, Mr. Haller consulted his artists. "I asked every artist that I was interested in representing how they felt about the gallery moving…They all said wherever you're going we're going." Stux + Haller is still finalizing its roster, but most artists from both galleries elected to stay on.
"Unless you want to go above street level in Chelsea, or pay astronomical prices for tiny spaces on the L.E.S., I predict people will be moving up here," said Mr. Stux.
But Midtown is not Chelsea, and on top of settling into a new partnership (it may be one of the longest-running, privately owned and operated New York galleries out there), the quartet will have to adjust to the pace of the area. "In Chelsea, the world came through our door," Ms. Haller told us. So far, the group reports good foot traffic from gallery tours, a welcome reception from Uptown museums, and steady business from longstanding clients, especially those that live in the area.
Even though they won't be getting High Line strays these days, Mr. Stux, along with everyone else, is happy with the sixth floor view. "There is an egalitarian quality to 57th Street because everyone is above street level."