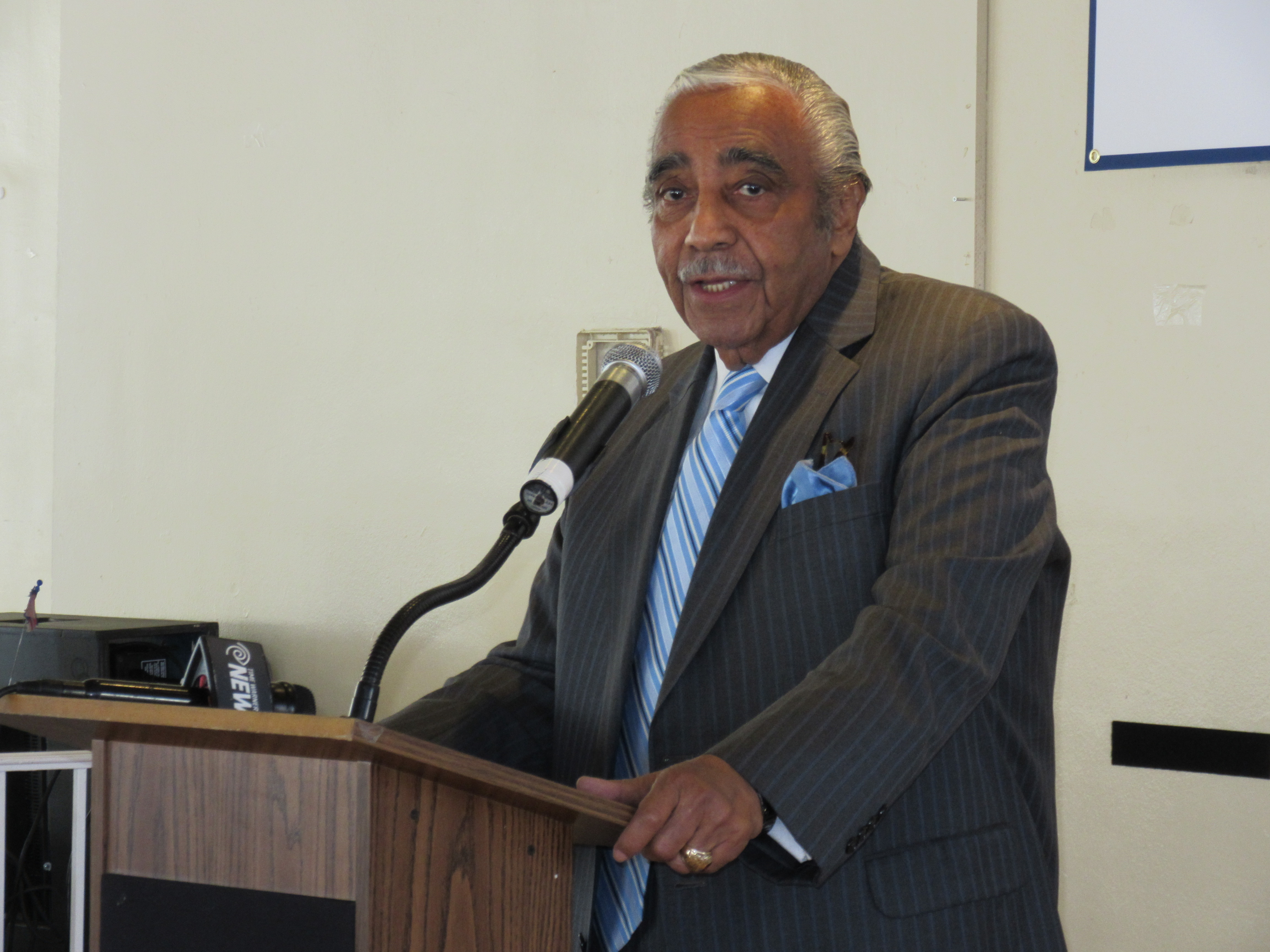 Congressman Charles Rangel said it was gridlock that cost the Democratic Party so many seats in the mid-term election Tuesday night — but that he believed the ugly results would free up President Barack Obama to take action on issues like immigration reform.
"We had a hell of a tough political time," Mr. Rangel told the Observer after an immigration press conference in Manhattan.
Democrats lost control of the United States Senate Tuesday night, and in the House, where Mr. Rangel serves, lost even more ground to the Republicans. Asked about the role of the Democratic Congressional Campaign Committee in the contest — and the stepping down of its head, Congressman Steve Israel — Mr. Rangel instead pivoted to blame partisan bickering for the party's bad showing.
"I think that the good that the president wants to do has not caught up with th frustrations of Americans. No matter how improved our economy is, there is no excuse for the Congress not producing anything. And most people don't care who is responsible for the gridlock — did you do it? Do we have infrastructure? Do we have immigration? Do we have jobs? Do we have minimum wage? We've done enough saying, 'we didn't do it because of them,'" Mr. Rangel said, before slipping away from reporters and into an elevator door, briefly getting caught as it closed on his way in.
Speaking to a crowd of immigration reform activists who were urging Mr. Obama to take immediate administrative action on the issue, Mr. Rangel managed to put a happy face on the bad election night.
"The truth is, I'm very excited about the opportunities that this political setback has caused us. I'm excited because the President of the United States cannot possibly have any political ambitions beyond these next two years," Mr. Rangel said.
And just as the president is freed up to deal with immigration, others will also want to settle the issue, Mr. Rangel said — with an eye to capturing votes in the 2016 presidential election, when candidates will need to be able to appeal to Hispanic voters who overwhelmingly favor immigration reform.
"When the president moves this time, the whole political structure are thinking what happens in 2016. What happens in 2016? And when the president moves, and they say this is going to be like a red flag in front of a bull — that bull is going to be the United States of America," Mr. Rangel said. "And I assure you that there's not one person that identifies himself or herself as a Republican that is prepared to attack the president on this issue publicly."
Mr. Rangel went on to say only politicians on the fringe would oppose immigration reform.
"There's a handful of people, a cancer, that they cannot believe that they lost the Civil War and that when they came here that it was not supposed to be a European nation," Mr. Rangel said. "They say it: 'We've lost America as we know it.' Well damn it, that's a done deal. They better get used to it and make certain that America takes advantage of all the cultures, the colors, the intellectual exchange that we have."
And come 2016, Mr. Rangel continued, they won't have Mr. Obama to attack. "They'll have to attack a policy," Mr. Rangel said. "What they're saying is they want to hold back America."