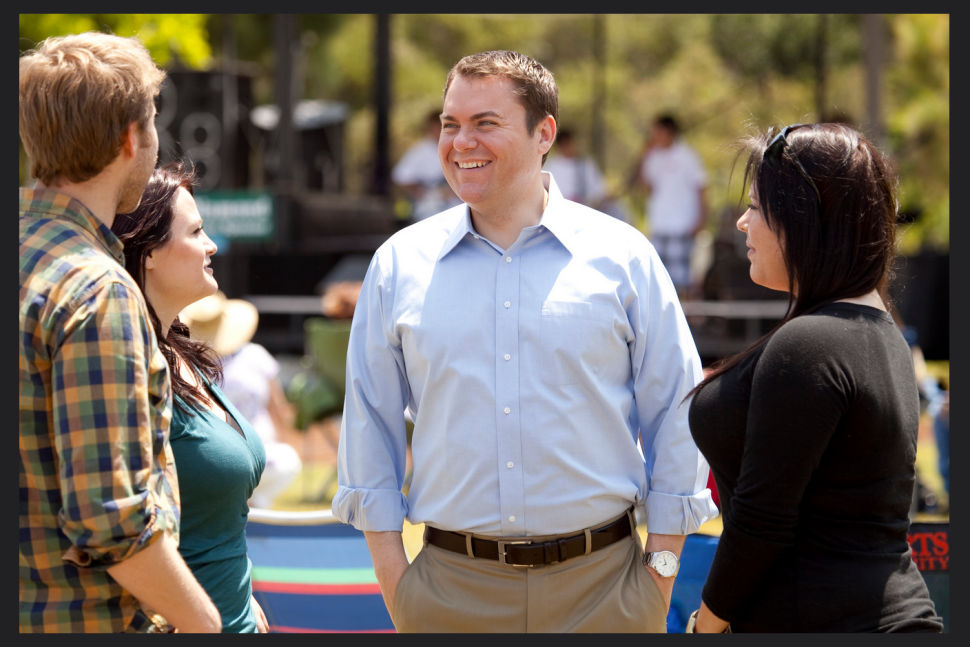 I have written at length about the forthcoming U.S. Senate races and the likelihood that the GOP will capture control of the U.S. Senate, but I have not written much about the national picture regarding the U.S. House of Representatives. There is no question that the Republicans will keep control of the House and even gain a few seats.
One of these seats is of historic significance: California's 52nd District, located in San Diego. The Republican candidate, Carl DeMaio, who leads the Democratic incumbent, Scott Peters, in the polls by a very narrow margin, would become the first openly gay Republican elected to Congress. .
There is a very strong New Jersey connection to the DeMaio campaign: Susan Jester, who is the president of the Log Cabin Republicans of San Diego County and a senior advisor to the DeMaio campaign. She was a major player in the election of Kevin Faulconer as mayor of San Diego in February, 2014 and was named by him to his transition team. Faulconer is a political player with the potential to become a national figure.
Prior to her political achievements in California, Susan was a senior official at the New Jersey Republican State Committee. In the reelection campaign of Governor Christie Whitman in 1997, she proved herself to be one of the most effective political operatives I have ever seen. In all the campaigns in which she was involved, including the Bush-Cheney campaigns of 2000 and 2004, she displayed both remarkable political sagacity and people skills.
During this period, Susan and I became very close friends. In fact, I regard her as a virtual sister of mine. Susan is a lesbian, and I am a heterosexual (enough said). Yet this difference in lifestyles did not prevent us from sharing not only political experiences but issues affecting our daily lives.
Susan was a true asset to the Republican Party of New Jersey, just as she is now to the Republican Party of California. Last February, I wrote a column in PolitickerNJ stressing the need for the Republican Party to be more open to gays and lesbians and to take a national platform position that the legal status of same sex marriage is a matter of state law (http://politickernj.com/2013/02/my-fellow-republicans-abortion-takes-an-innocent-life-same-sex-marriage-does-not/). My friendship with Susan has been a major factor in my increased sensitivity to the need for the Republican Party to be more tolerant and inclusive of people of alternative lifestyles – especially when these individuals share conservative fiscal and foreign policy views.
If Carl DeMaio prevails on Tuesday, it will send a national message that the Republican Party is open to people of all lifestyles, as well as races, colors, and creeds. And I will be most proud of my good friend, Susan Jester, for her role in making the Grand Old Party a more inclusive place for all Americans.
Alan J. Steinberg served as Regional Administrator of Region 2 EPA during the administration of former President George W. Bush. Region 2 EPA consists of the states of New York and New Jersey, the Commonwealth of Puerto Rico, the U.S. Virgin Islands, and eight federally recognized Indian nations. Under former New Jersey Governor Christie Whitman, he served as Executive Director of the New Jersey Meadowlands Commission. He currently serves on the political science faculty of Monmouth University.